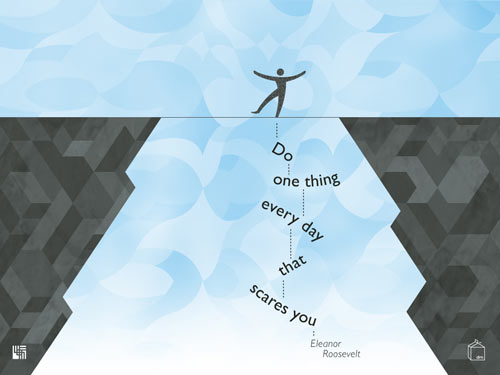 May's Designer Desktop is a fun one from artist David Matthew Parker, who is also featured as one of the artists in our Design Milk Dairy collection on Society6. He enjoys creating puzzle-like patterns and precise rules-based abstracts.
The quote is by Eleanor Roosevelt and hopefully it will inspire you each day to take a risk, even if it's a small one.
Click on the size below to download:
1024×768 \\\ 1280×1024 \\\ 1680×1050 \\\ 1900×1200 \\\ iPhone \\\ iPad
View and download past Designer Desktops here.
If you are interested in being involved in our Designer Desktop project, please email us at [email protected] with more info about your design/art skillz.