It's a whole new year, which means 12 shiny, new desktop wallpapers to spruce up your tech.
Mikko Walamies is an illustrator and creative currently residing in Oulu, Finland. His work experience ranges from art directing and doing concept art for video games (Rolando 1+ 2, Okabu, Seabeard) to magazine editorials and textile design, not forgetting creating pieces for art galleries every now and then. He explains why he chose this quote by John Gardner:
Even though the quote is open to various interpretations I see it as being chased by the boldest dreams and goals you've set for yourself in life – but for some reason, have not managed to grasp. These hopes, although daunting and scary as fearsome tigers, make you work harder to achieve those goals and therefore act as a positive motivator.
You can follow Mikko on Twitter here.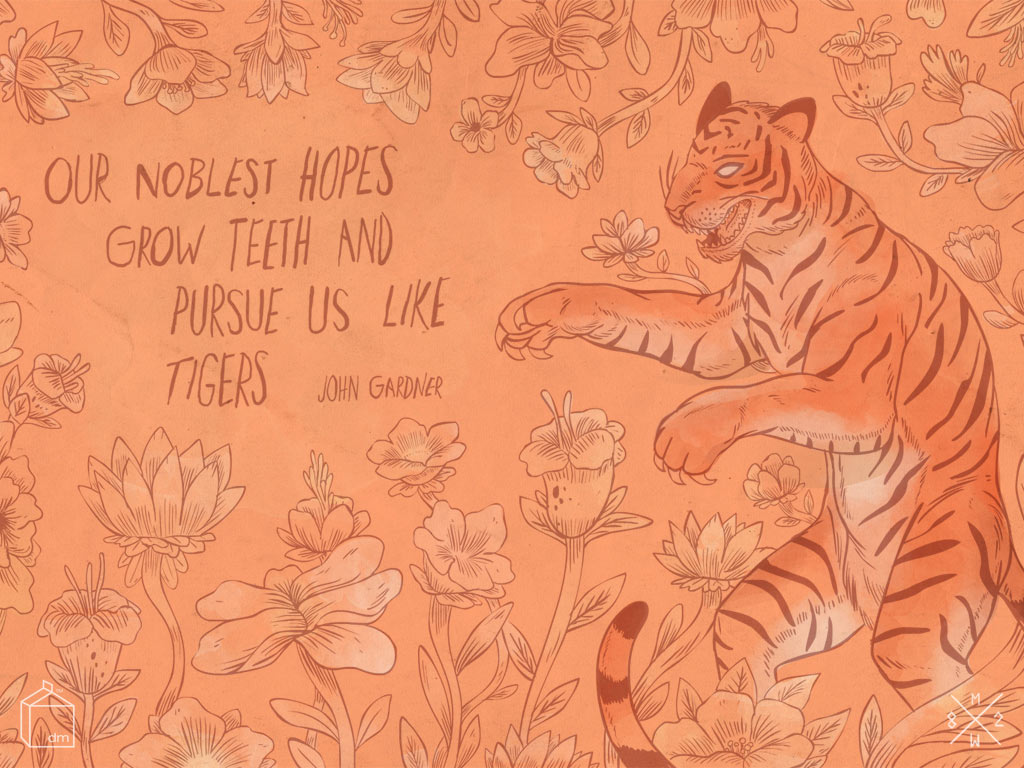 Design From Around The Web