This month's inspiring desktop design comes from Melissa Delzio, an independent designer with ten years of experience creating print and interactive work for international brands, local businesses and educational institutions.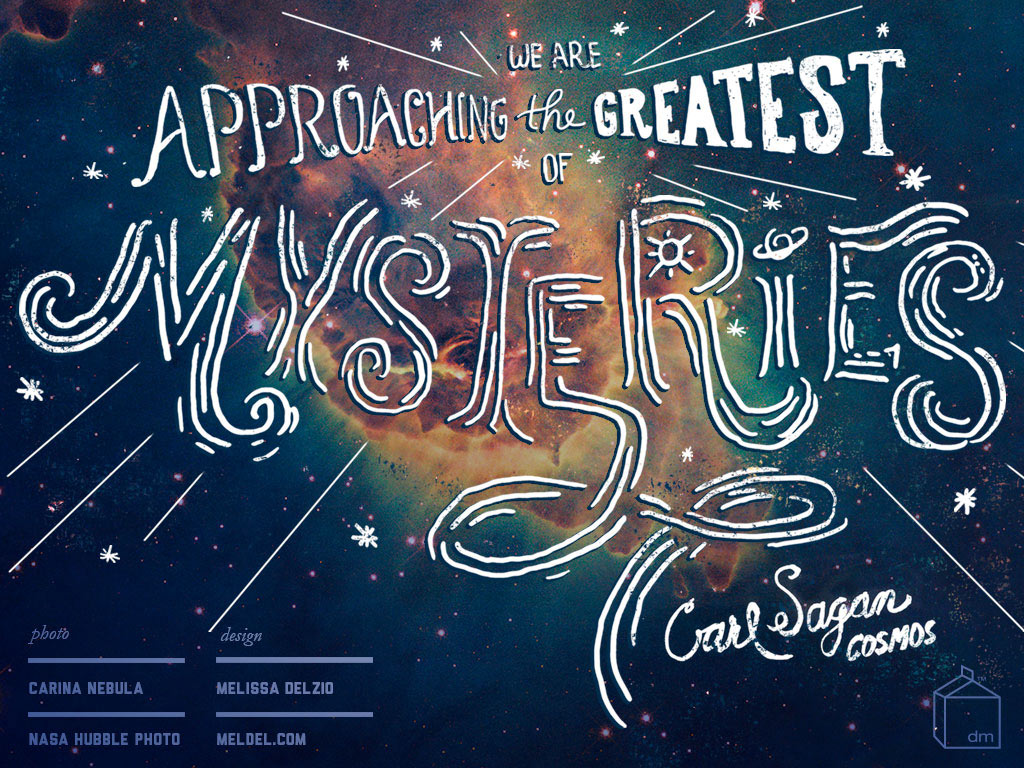 She chose this particular quote because:
Lately I have been thrilled and inspired by Seth MacFarlane and Neil deGrasse Tyson and their quest to re-invigorate and excite the public about science. I started reading Carl Sagan's book, Cosmos, and am captivated by its beauty, lyrical quality and the way Sagan honors his subject matter. This quote from the book seems to sum up the movement, the excitement of closing in on some of the universe's greatest mysteries.
Click on the size below to download:
1024×768 \\\ 1280×1024 \\\ 1680×1050 \\\ 1900×1200 \\\ 2560×1440

Design From Around The Web