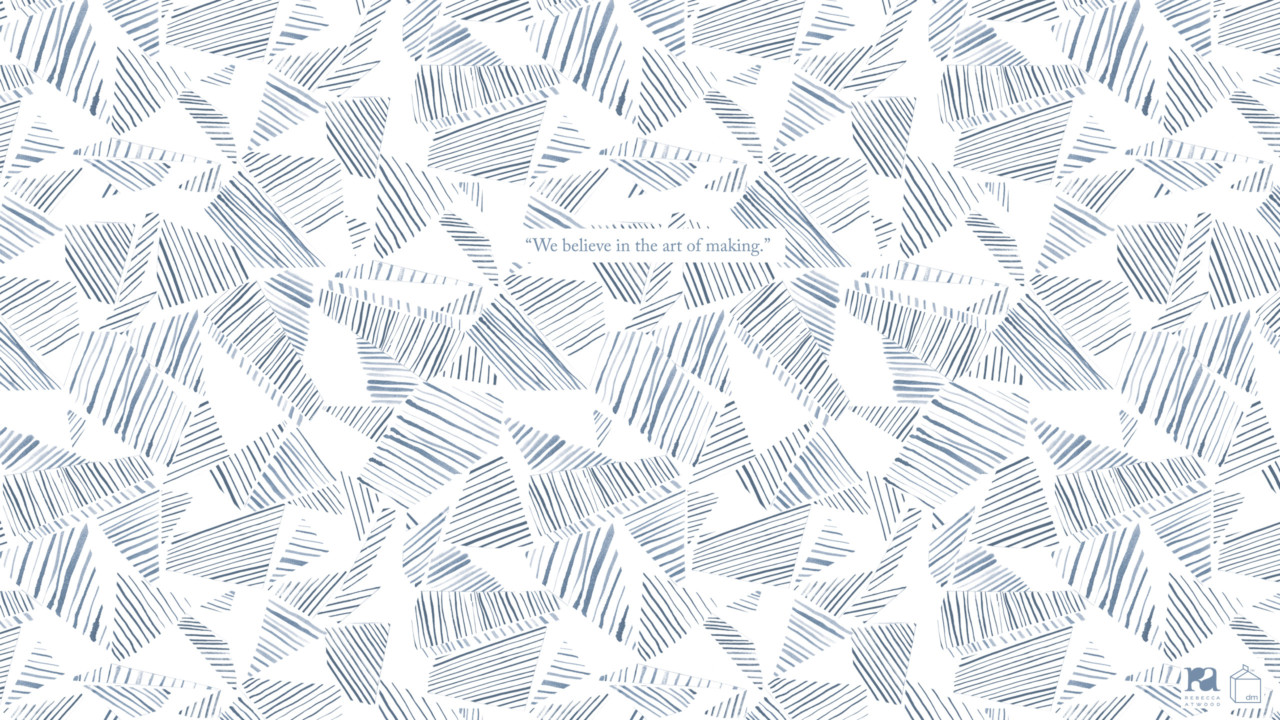 This month's Designer Desktop features a long-time favorite designer and artist of ours, Rebecca Atwood. Based in Brooklyn, she designs wallpaper and textile products under her brand Rebecca Atwood Designs that effortlessly mix in with the items you already have in your own home. If you hop over to her blog, she shares a series called The Art of Making that gives a behind-the-scenes look into the making of different elements of her designs, from embroidery to screen printing to hand-dyeing. It's what inspired the quote in this month's free download.
We love this Mixed Stripes pattern and have already downloaded it on all our devices. You can too with the links below!
DESKTOP: 1024×768 \\\ 1280×1024 \\\ 1680×1050 \\\
1900×1200 \\\ 2560×1440
MOBILE: iPhone 6/7/8 \\\ iPhone 6/7/8 Plus \\\ iPad
See more designs from Rebecca Atwood here.
View and download past Designer Desktops here.

Design From Around The Web