We've shared the work of Jill Malek before here and here and since we've been featuring wallpaper, pattern and textile brands for this year's (and last year's!) Designer Desktop series, we knew we had to ask her to create one for Design Milk. This one is extra special because I'm sure it's not something you see everyday: Jill creates 3D wallcoverings that provide a rich overlay of materials and an extra layer (no pun intended) of dimension to a home.
In her collection Natural Dimensions, she designed a series of non-repeating patterns for wallcoverings and rugs that are inspired by the textured layers and shifting depths of the earth. The wallpapers are all printed digitally with the option to add accented felt details by Daniel Tilman and the kilim rugs are hand-woven in India with a cotton, wool, and sari silk blend.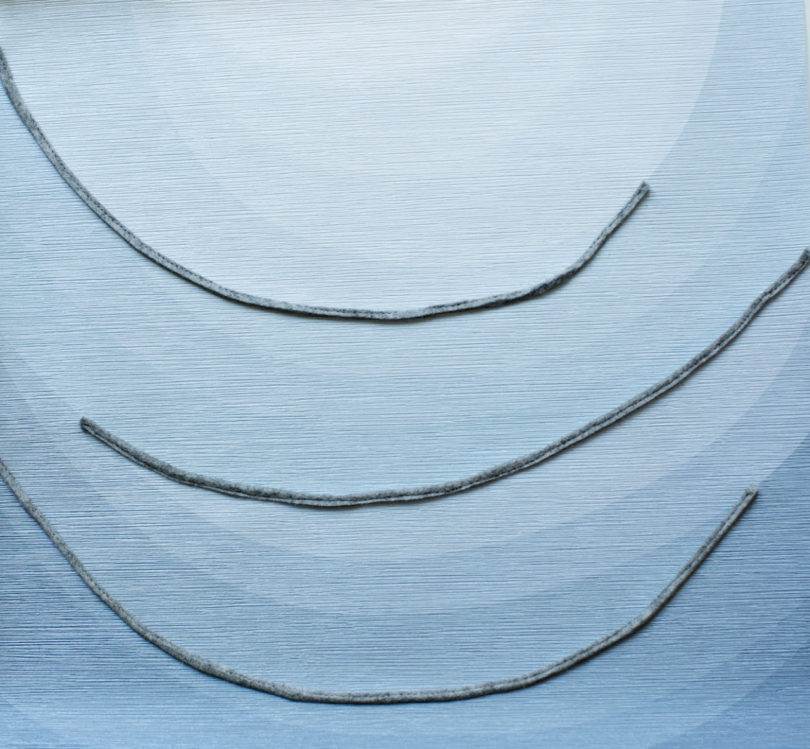 There are four patterns in the collection. MELT is inspired by the melting of the colors of the setting sun. RAINFALL is inspired by the translucent quality of pouring rain. TERRAINS is inspired by shifting landscapes and BABYLON is inspired by the hanging lines of willow trees.
DESKTOP:  1024×768 \\\ 1280×1024 \\\ 1680×1050 \\\ 1900×1200 \\\ 2560×1440
MOBILE: iPhone 6/7/8 \\\ iPhone 6/7/8 Plus \\\ iPad
See more designs by Jill Malek here.
View and download past Designer Desktops here.