DMTV Milkshake: Bari Ziperstein on Taking Ceramics to a Bigger, Brighter Space
DMTV Milkshake: Bari Ziperstein on Taking Ceramics to a Bigger, Brighter Space
1/7 Photos
2/7 Photos
3/7 Photos
4/7 Photos
5/7 Photos
6/7 Photos
7/7 Photos
All of our Milkshake subjects are busy – but Bari Ziperstein is next-level. The Los Angeles-based CEO, creative director, and fine artist recently opened a 9,000-square-foot studio – which she needed to produce work for her BZIPPY line of ceramic furniture and housewares, Bari Ziperstein Collectible Design (think: the Twisted Castle planter collection and the Zig Zag table, available via The Future Perfect), as well as for her fine art practice.
We're lucky she had the time to sit down and chat with us about her early work, why she challenges her work to operate on such a large scale, and the relationship credibility in her fine art practice and sales. "It all depends on how you define success in the art world," she says. "The market will make you believe that if you're not selling, that you aren't successful, but you really have to define that for yourself. I had a whole other job for many, many years, in order to make sure that that success wasn't equated with the economics of my practice. It was a privilege to have had that as well."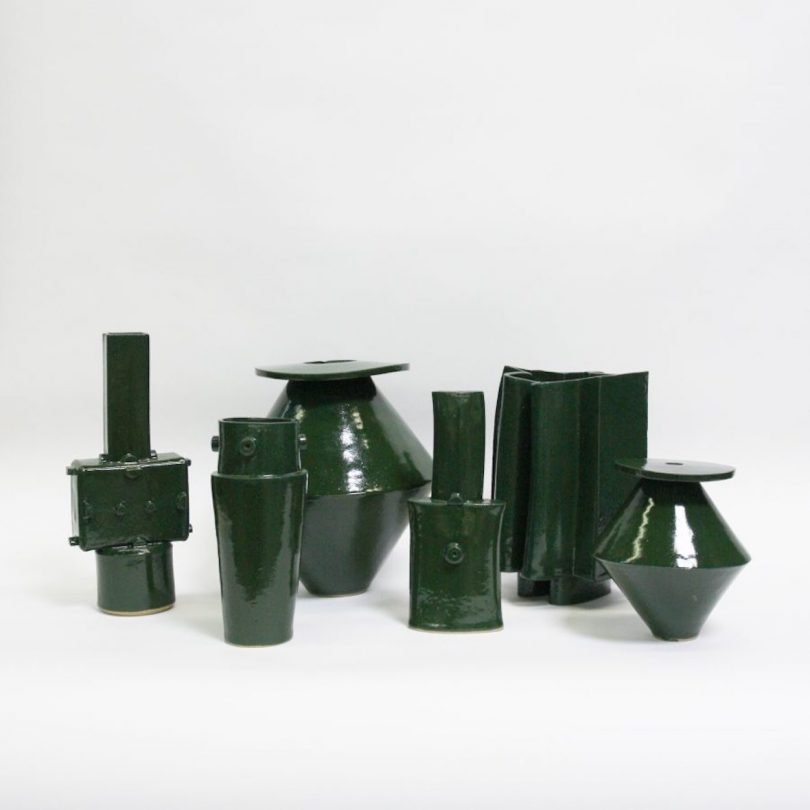 We also talk to Bari about why she's so driven to challenge the expected scale of ceramics, working big – sometimes so big that she'll team up with engineers to figure out what's possible and what might be hard to pull off. "We live in the built environment, and I've always wanted to have a physical relationship with my work," she says. "And I wanted my work to be in conversation with architecture. I'm fascinated by the engineering aspects of ceramics – and it really gets tested on a large scale. So that's super exciting for me."
For more – including a look at Bari's first ever pot, created when she was a Brownie assigned to make a pinch pot – tune in!
Diana Ostrom, who has written for Wallpaper, Interior Design, ID, The Wall Street Journal, and other outlets, is also the author of Faraway Places, a newsletter about travel.
Milkshake, DMTV (Design Milk TV)'s first regular series, shakes up the traditional interview format by asking designers, creatives, educators and industry professionals to select interview questions at random from their favorite bowl or vessel. During their candid discussions, you'll not only gain a peek into their personal homeware collections, but also valuable insights into their work, life and passions.