DMTV Milkshake: Creating a New Maximal Minimalism With Harry Nuriev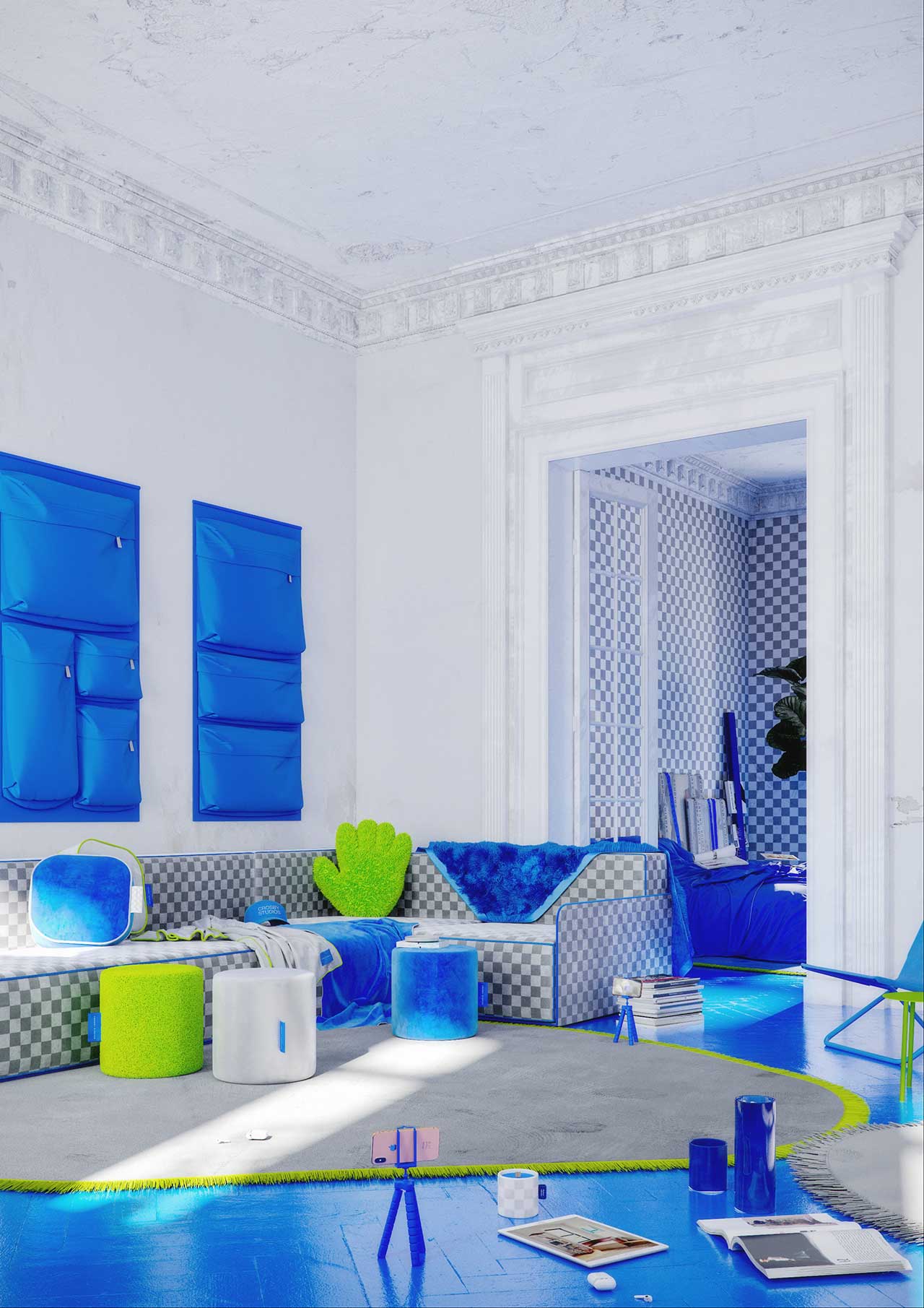 DMTV Milkshake: Creating a New Maximal Minimalism With Harry Nuriev
1/15 Photos
2/15 Photos
3/15 Photos
4/15 Photos
5/15 Photos
6/15 Photos
7/15 Photos
8/15 Photos
9/15 Photos
10/15 Photos
11/15 Photos
12/15 Photos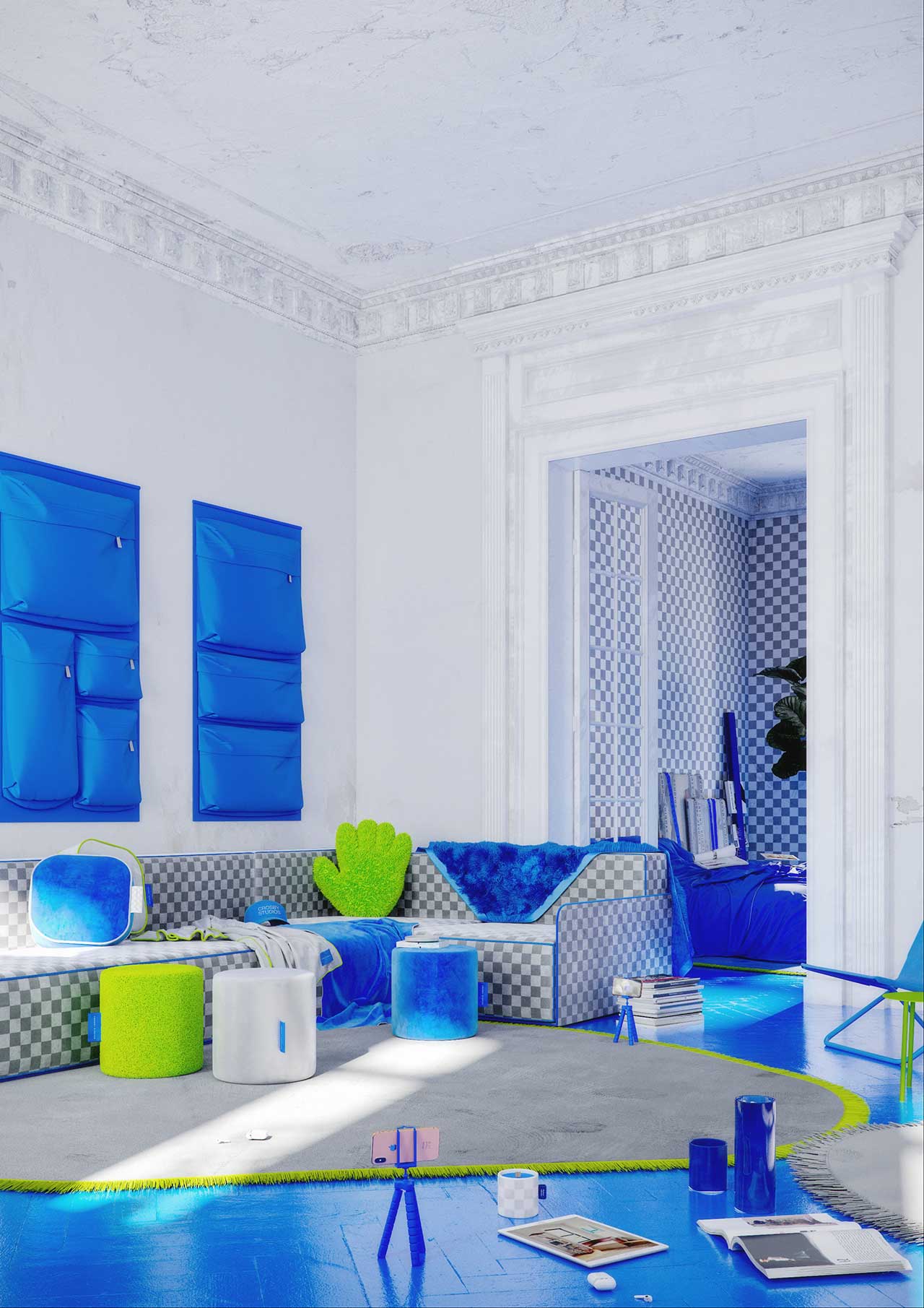 13/15 Photos
14/15 Photos
15/15 Photos
This week's DMTV Milkshake guest is Harry Nuriev, founder and principal designer of Crosby Studios.
Harry Nuriev's Crosby Studios is a Moscow-born design house with a New York name: Nuriev settled on it during a post-graduation trip to Manhattan. It's also proven to be a self-fulfilling prophecy, as Nuriev now runs offices both in Russia and, since 2017, in Williamsburg, Brooklyn.
Heralded as a leading arbiter of a new sense of vibrant minimalism, Nuriev today celebrates the launch of Crosby Studios Home, a virtual space showcasing his home goods and loungewear. Using gaming software and AR technology, customers can explore a virtual apartment and download 3D models to visualize objects within their own homes.
Though the color palette is deeply restricted — witness the primacy of Nuriev's trademark royal blue — the textures are rich and varied, as seen on his velour dining chairs, terry cloth-covered notebooks, and fleece sweatpants. "The idea behind the concept was to break down the space I create in Crosby Studios for small goods that you can buy online," Nuriev says. "You can literally blend in [the products] with your own space and create your own version of Crosby Studios. It's really exciting for me because i want to see how people use my design language, my design code, in their own space." A partnership with Hong Kong's HBX powers the retail aspect.
Nuriev talks to DMTV about the launch, as well as his dream collaboration partner. Nuriev's color sense has been lauded throughout his career — here, the designer explains his affinity for royal blue ("For me, blue is the color of hope, and at the same time it's the color of power") and shares what might be his next color focus.
Visit the virtual showroom at home.crosbystudios.com.
Diana Ostrom, who has written for Wallpaper, Interior Design, ID, The Wall Street Journal, and other outlets, is also the author of Faraway Places, a newsletter about travel.
Milkshake, DMTV (Design Milk TV)'s first regular series, shakes up the traditional interview format by asking designers, creatives, educators and industry professionals to select interview questions at random from their favorite bowl or vessel. During their candid discussions, you'll not only gain a peek into their personal homeware collections, but also valuable insights into their work, life and passions.