DMTV Milkshake: Defining DC Power Architecture With Fowlkes Studio
DMTV Milkshake: Defining DC Power Architecture With Fowlkes Studio
1/12 Photos
2/12 Photos
3/12 Photos
4/12 Photos
5/12 Photos
6/12 Photos
7/12 Photos
8/12 Photos
9/12 Photos
10/12 Photos
11/12 Photos
12/12 Photos
Catherine and VW Fowlkes attended architectural school together – not at the same place (Catherine graduated from MIT's School of Architecture and Planning, VW from Harvard's Graduate School of Design) but at the same time: "We lived together and had our own shared hell together," says Catherine, with a smile. "I can't imagine living with someone who was not understanding of the maybe false urgency that I felt, at all times. It was incredibly stressful as well as exhilarating – so it would be really hard to communicate to someone who wasn't going through that, what the big deal was. Why are you so excited?"
Now, they share their personal lives and their business, Fowlkes Studio, in Washington, DC. For this week's Milkshake, we asked them what it was like working in one of the world's power capitals. "DC has a lot of, let's say, Type A people – a lot of busy people, though I don't think that's necessarily unique to Washington," Catherine says. "A lot of our clients are stressed, they're busy, and to the extent that we can make their home an oasis, it can be calm, maybe they even feel like they're on vacation in their own home – those are parts of the conversation we're having." VW adds: "There's a cliché that people have "power walls" in their houses, like pictures of them shaking hands with senators," VW says. "I don't think we've done that – but it is true that it's known to be a conformist town, and there's a lot of historic preservation regulations in many neighborhoods. From an architectural standpoint, they tend to be a little bit more traditional in the front, and then clients give us license to be a little bit more daring in the back."
Also in this week's Milkshake, the Fowlkes share how they integrate craftsmanship into their residential projects, and what makes DC architecturally unique from other big cities in America – from sites like the National Cathedral and the street grid to the design elements that make the city's embassies relevant to their countries. "The embassies in DC are very unique to Washington for obvious reasons, and the architecture of those embassies varies, of course, from country to country," Catherine says. VW says: "Some of them are old mansions that have been kind of retrofitted into embassies, but many are reflective of those national identities. And it was really interesting as a child seeing that – in fact, I thought I wanted to go into the foreign service because I was so fascinated by the embassies. It never occurred to me that it was the architecture that was making me excited. Brazil's, by [Oscar] Niemeyer, is one we drove by all the time – it's a big glass cube on a smaller glass cube, and it's out there. It was dazzling as a child." For more, tune in!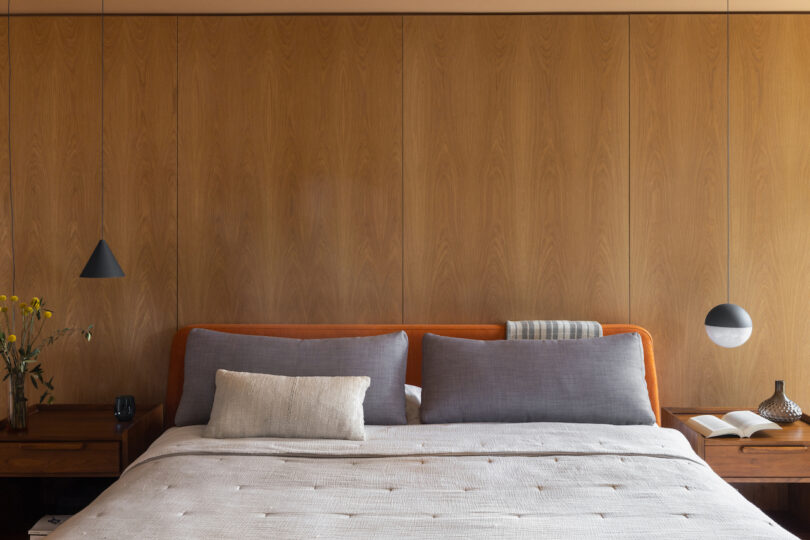 Diana Ostrom, who has written for Wallpaper, Interior Design, ID, The Wall Street Journal, and other outlets, is also the author of Faraway Places, a newsletter about travel.
Milkshake, DMTV (Design Milk TV)'s first regular series, shakes up the traditional interview format by asking designers, creatives, educators and industry professionals to select interview questions at random from their favorite bowl or vessel. During their candid discussions, you'll not only gain a peek into their personal homeware collections, but also valuable insights into their work, life and passions.