DMTV Milkshake: Finding the Power in Pottery With Roberto Lugo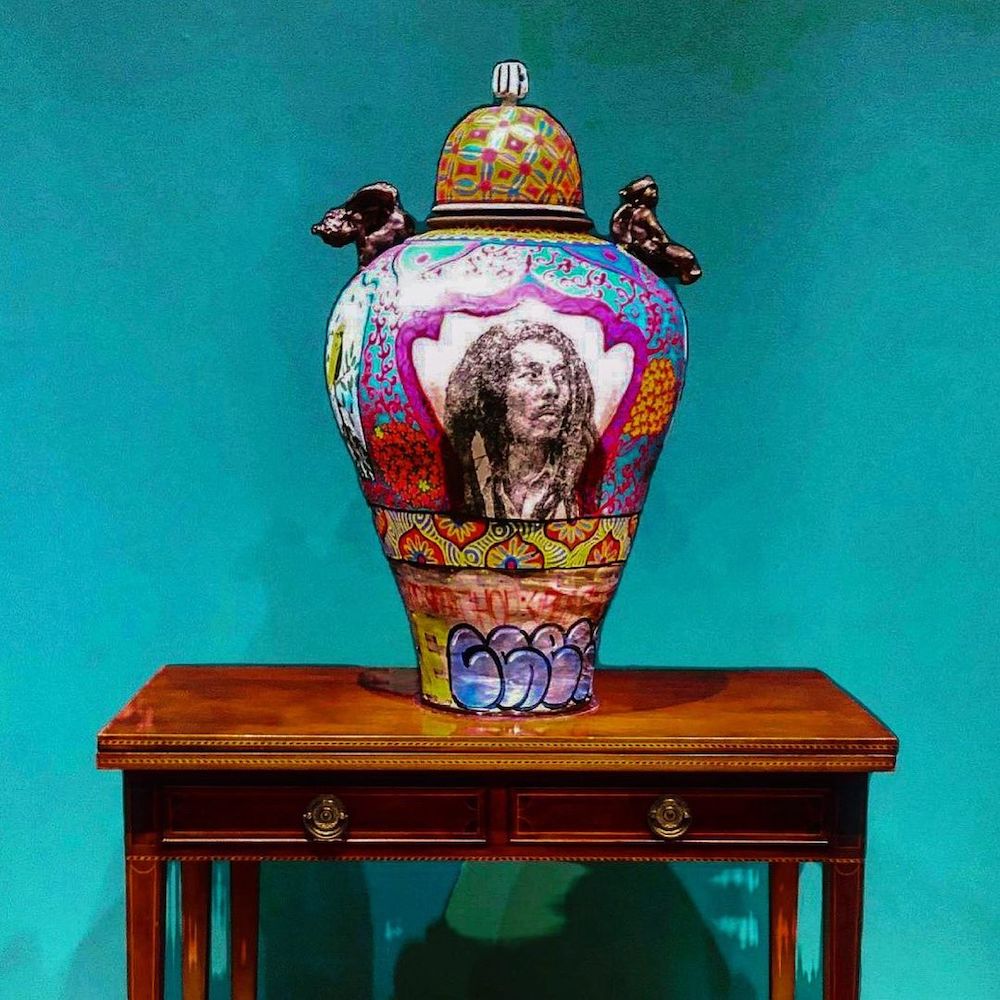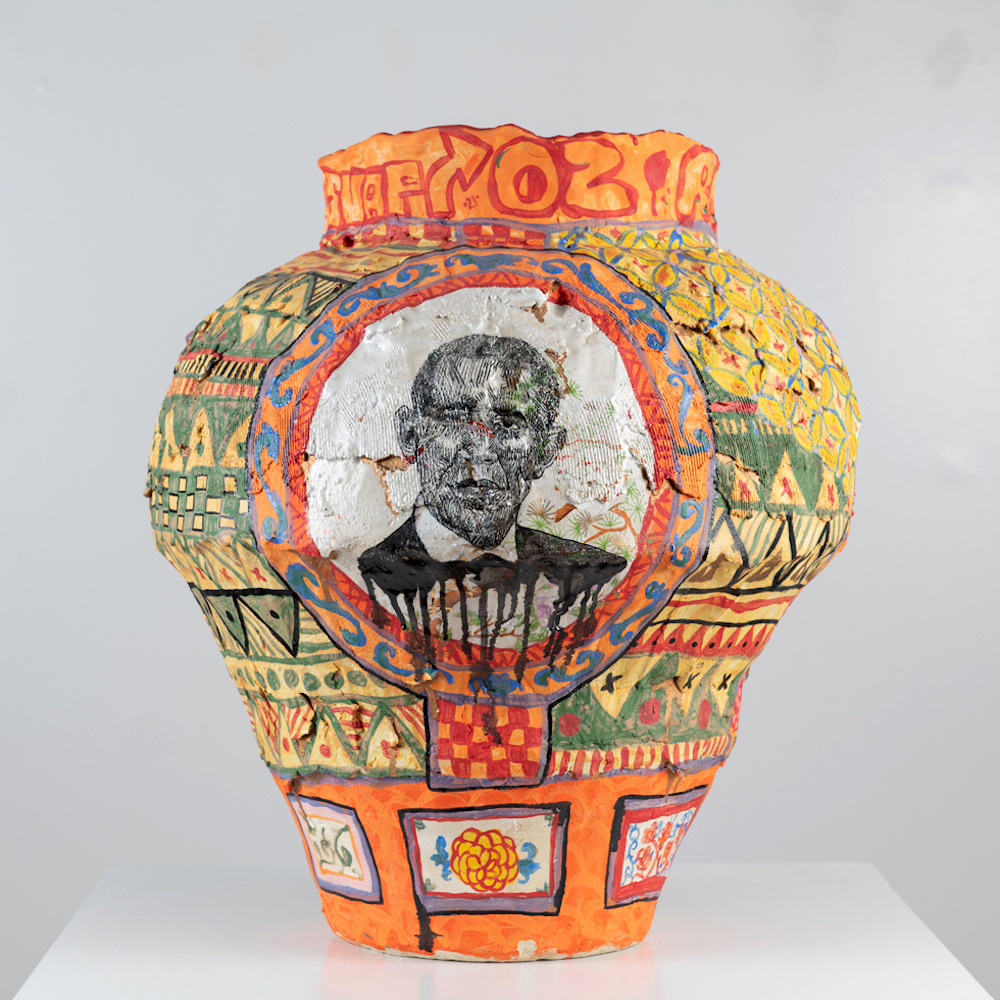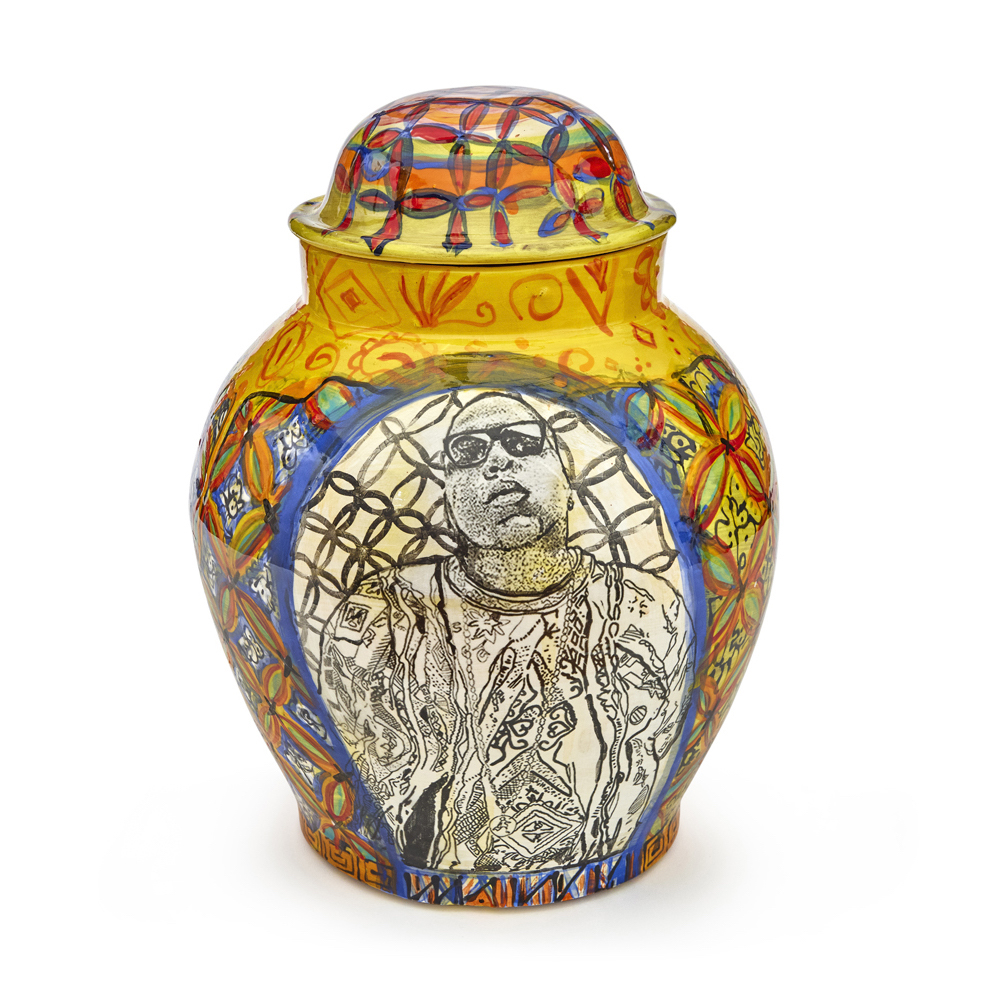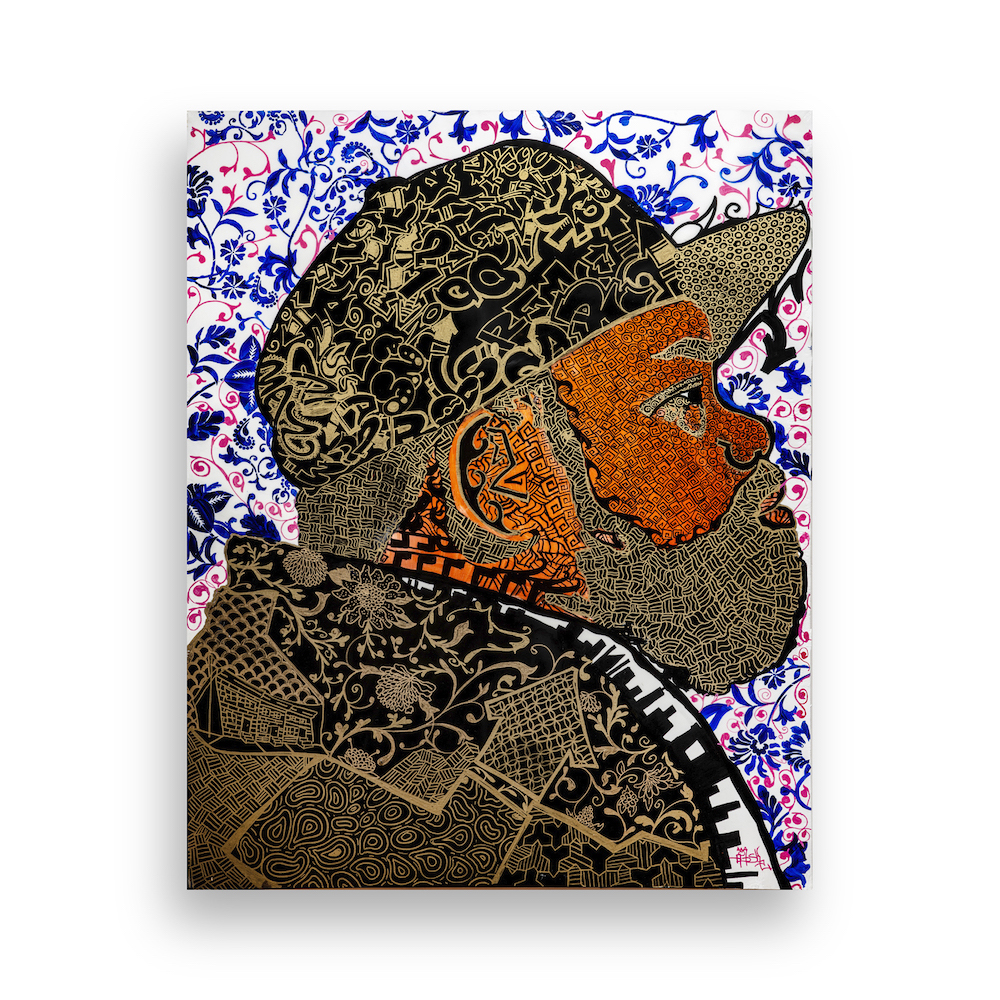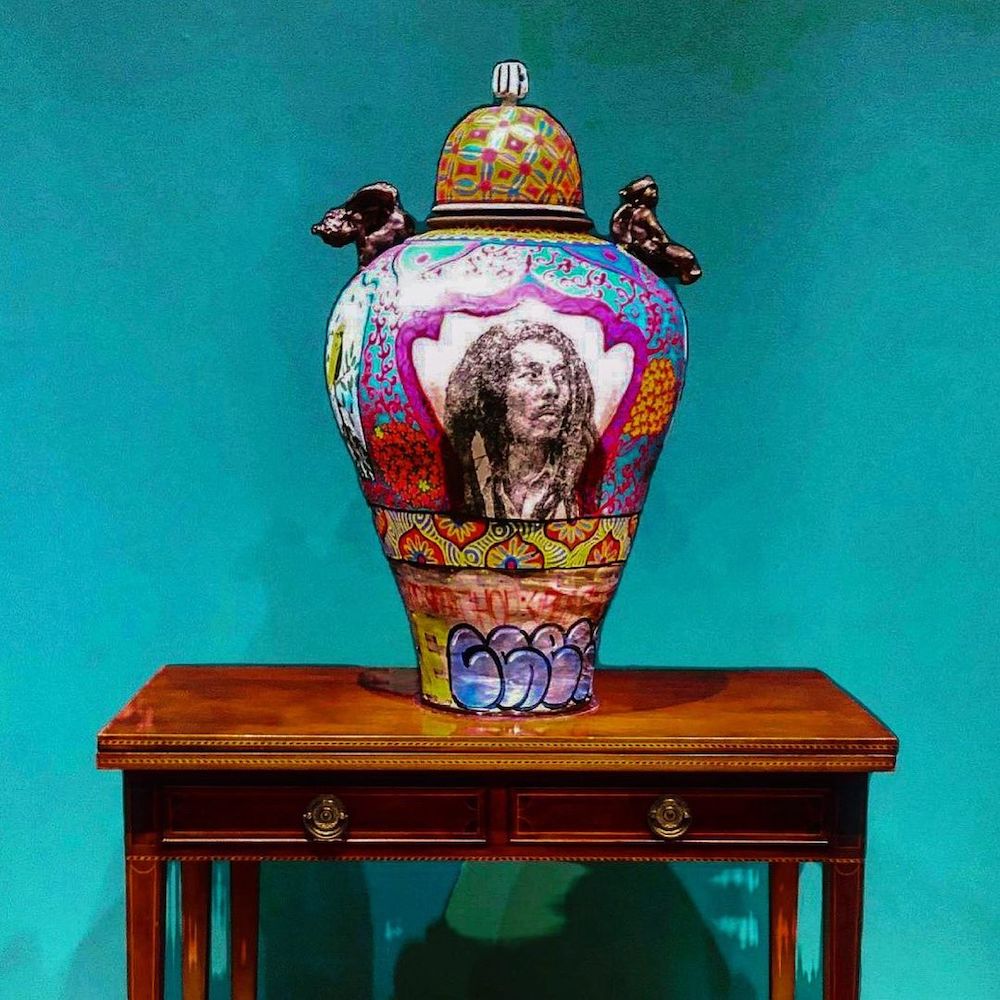 DMTV Milkshake: Finding the Power in Pottery With Roberto Lugo
1/4 Photos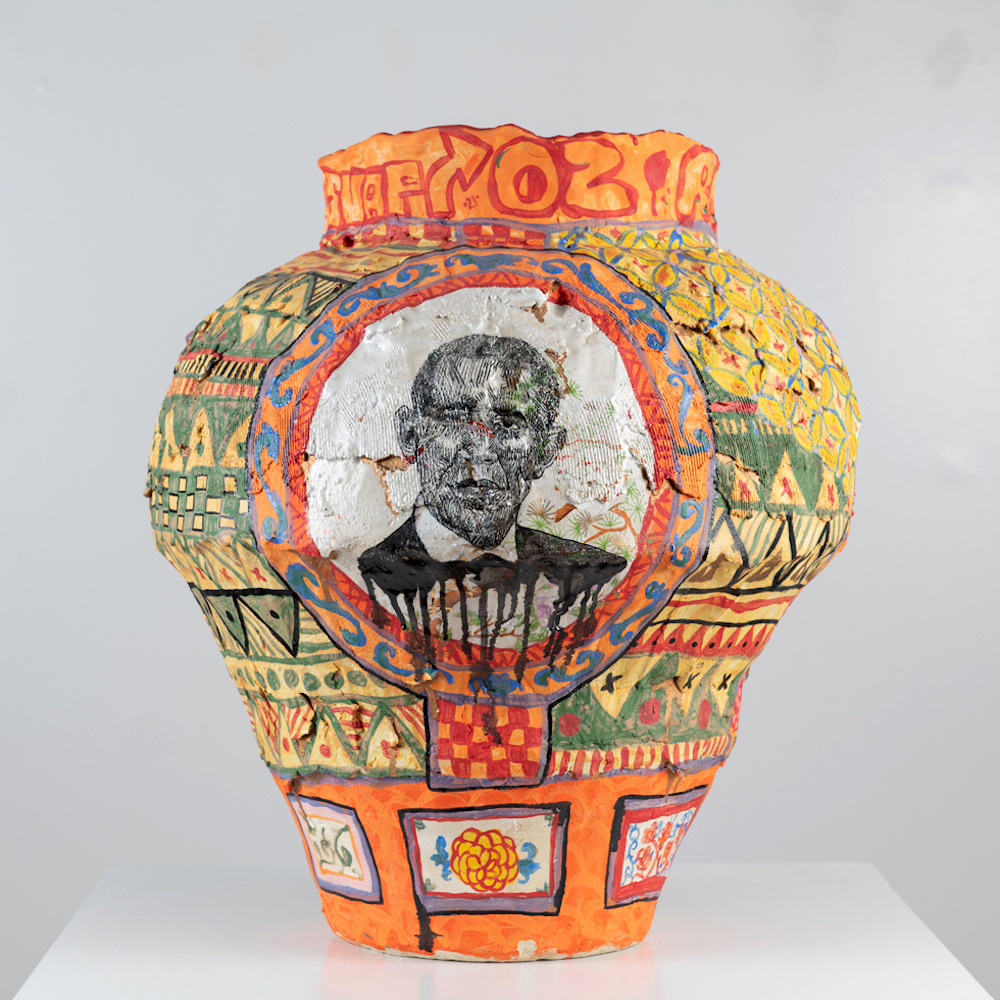 2/4 Photos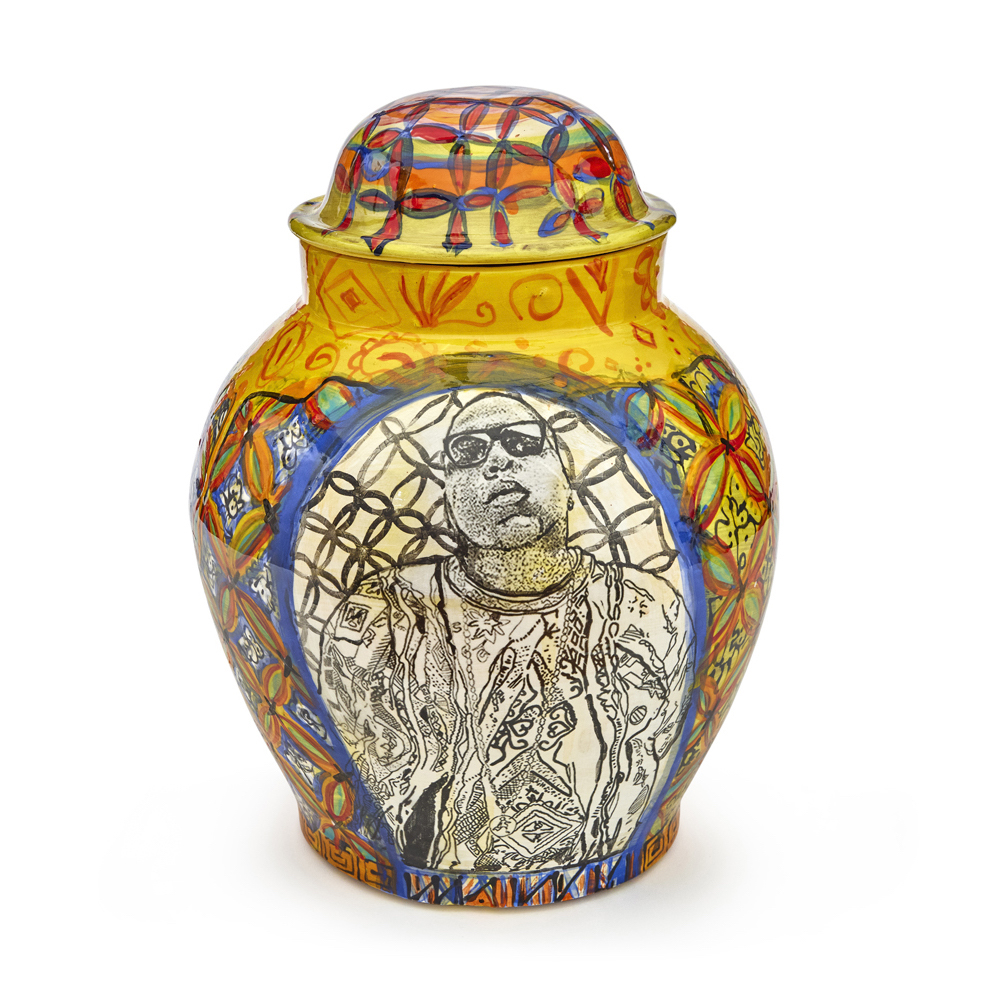 3/4 Photos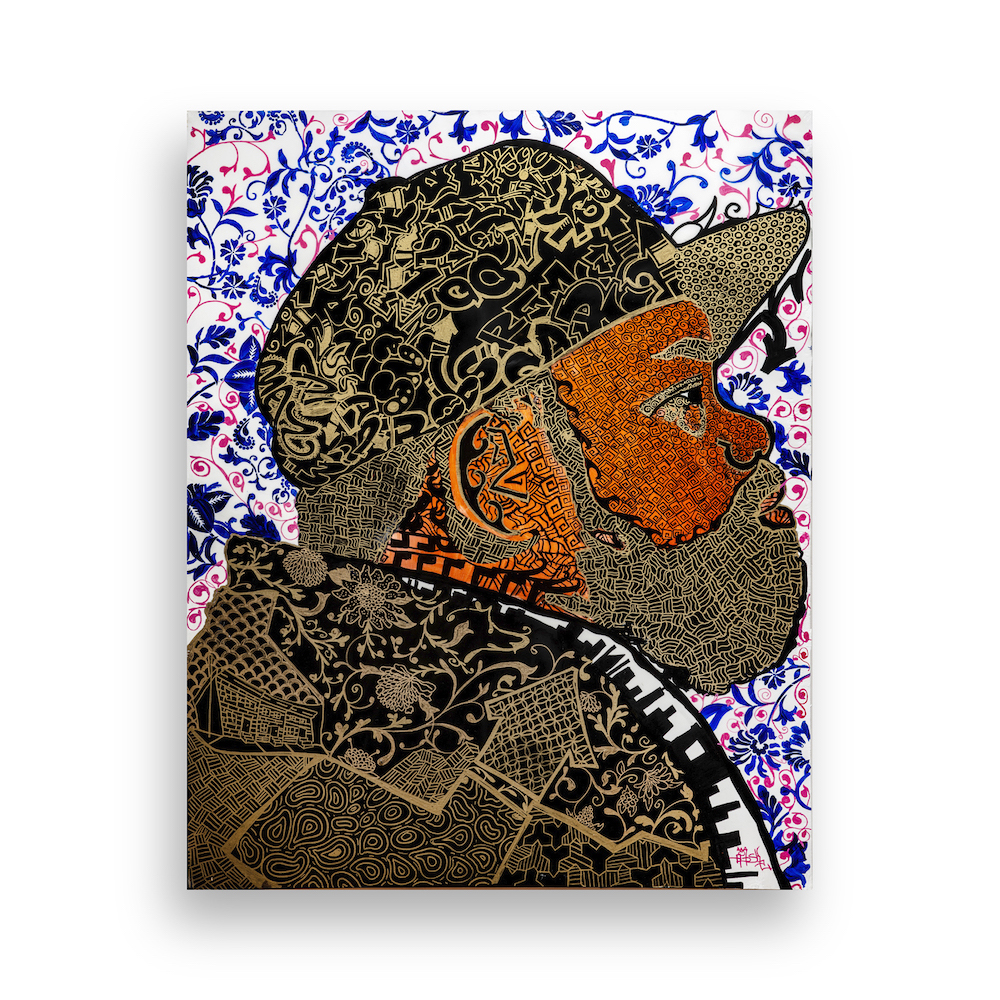 4/4 Photos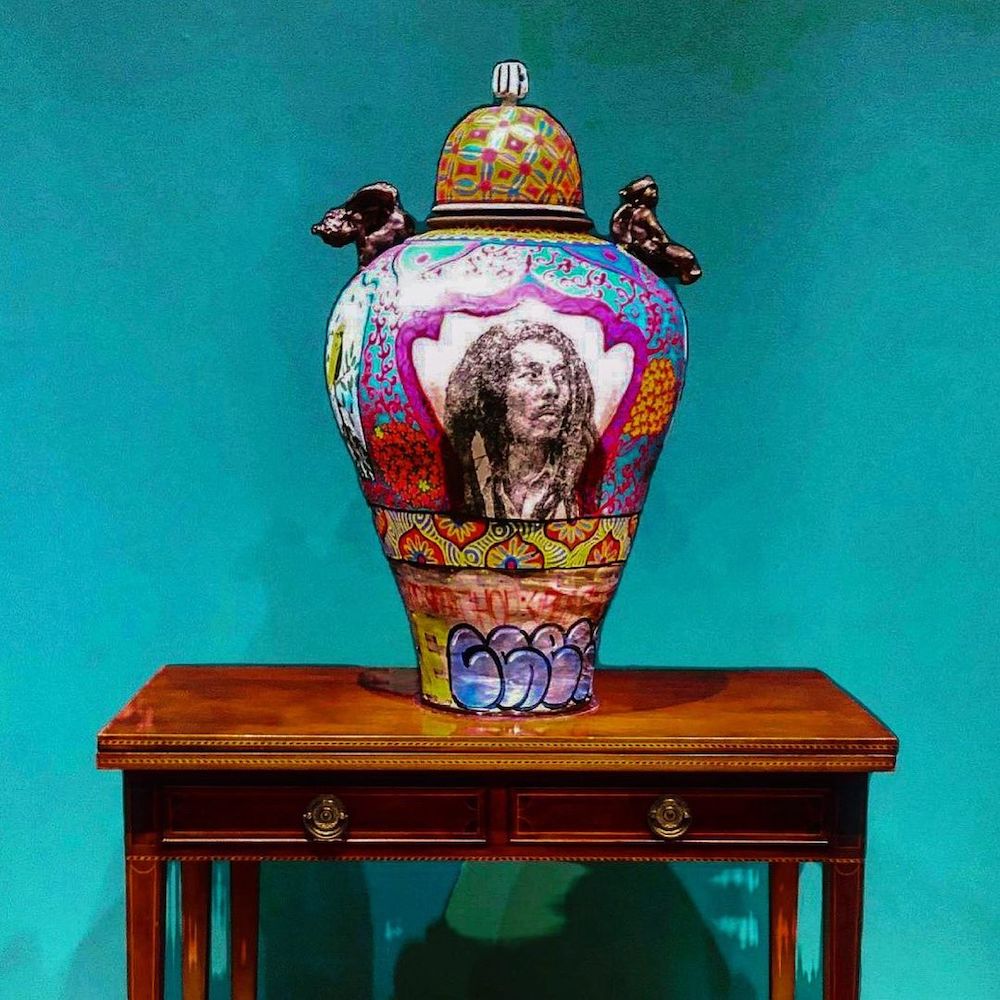 This week's DMTV Milkshake guest is artist, ceramicist, social activist, poet and educator Roberto Lugo, coming to us from his studio in the Kensington neighborhood of Philadelphia.
Place is central to Lugo's work, which fearlessly mixes classical references with contemporary activism – a pottery parallel to Kehinde Wiley's defiantly genre-mixing portraiture. "Kensington is also known as the Badlands," Lugo says. "It's not necessarily the neighborhood that people would have chosen to come from. But I use it as a way to talk about how there are so many people who are stifled – and unable to become designers and makers – because those opportunities were never given to them. By me going out into the world – and ensuring that people know exactly where I come from – people who come from that place know they have the capacity to become designers themselves. And people who aren't from that place can see what we're capable of."
Everyone will have ample opportunity to see Lugo's work this season, as it will feature in exhibitions across the country: at the University of Pennsylvania's Arthur Ross Gallery, at the Fairfield University Art Museum, at Philadelphia's Wexler Gallery, and in the Metropolitan Museum of Art's Afrofuturist Period Room (see Roberto's 2021 piece "Queen Abolition" illustrated in the exhibition overview). Heady times for the self-proclaimed "ghetto potter", a description he knows is provocative and challenging. "It can be really controversial for a lot of reasons," he says. "One of the reasons why I use it is because I want to own it. 'Ghetto' translates as an impoverished neighborhood, primarily made up of people of color, but 'ghetto' also means resourceful. Ghetto is a way that people do so much with so little. All these other cultures are represented in the arts and the mass culture, and [my culture] is only represented in one way. What I want to do is complicate that and show people from the ghetto are like me. And we also make pots. We also design things. And we're people that are innovative and have a lot to offer. For me, being ghetto is a thing that I'm really proud of."
Roberto also talks to us about his appreciation for David Drake, the enslaved man whose emotive pottery has won accolades and attention nearly 200 years after its creation, how to ensure all kids get access to art education, and more. Tune in for an inspiring, educational session.
Diana Ostrom, who has written for Wallpaper, Interior Design, ID, The Wall Street Journal, and other outlets, is also the author of Faraway Places, a newsletter about travel.
Milkshake, DMTV (Design Milk TV)'s first regular series, shakes up the traditional interview format by asking designers, creatives, educators and industry professionals to select interview questions at random from their favorite bowl or vessel. During their candid discussions, you'll not only gain a peek into their personal homeware collections, but also valuable insights into their work, life and passions.