DMTV Milkshake: Going Maximalist With Artist Mike Perry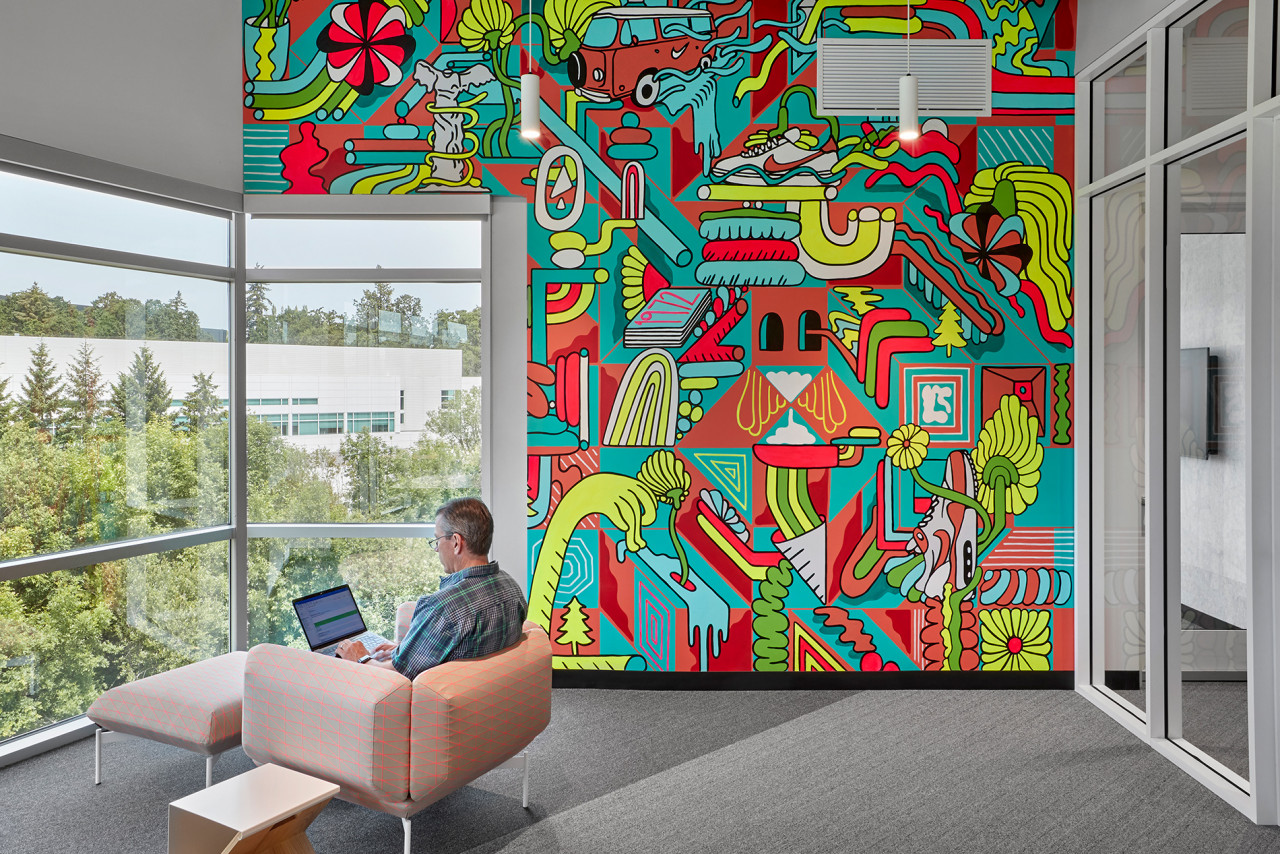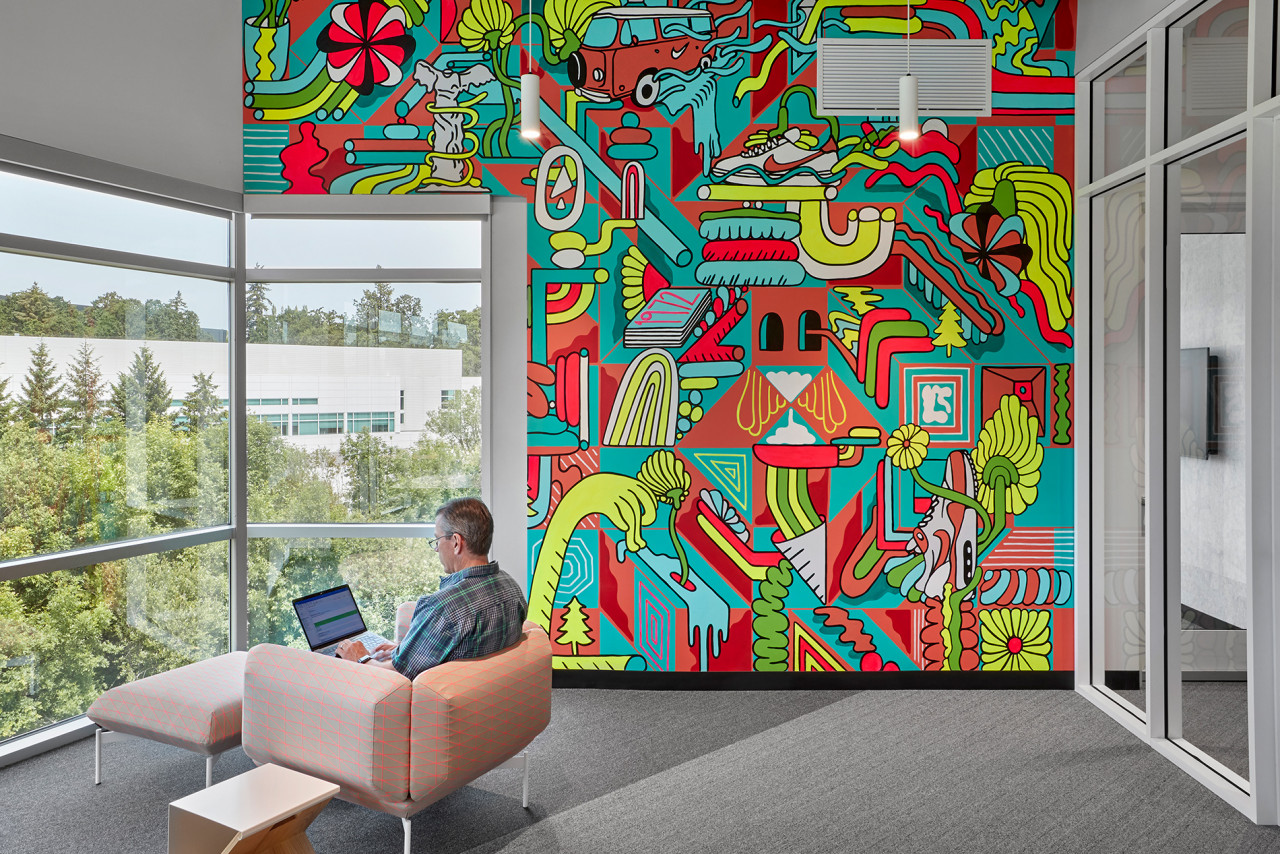 DMTV Milkshake: Going Maximalist With Artist Mike Perry
1/5 Photos
2/5 Photos
3/5 Photos
4/5 Photos
5/5 Photos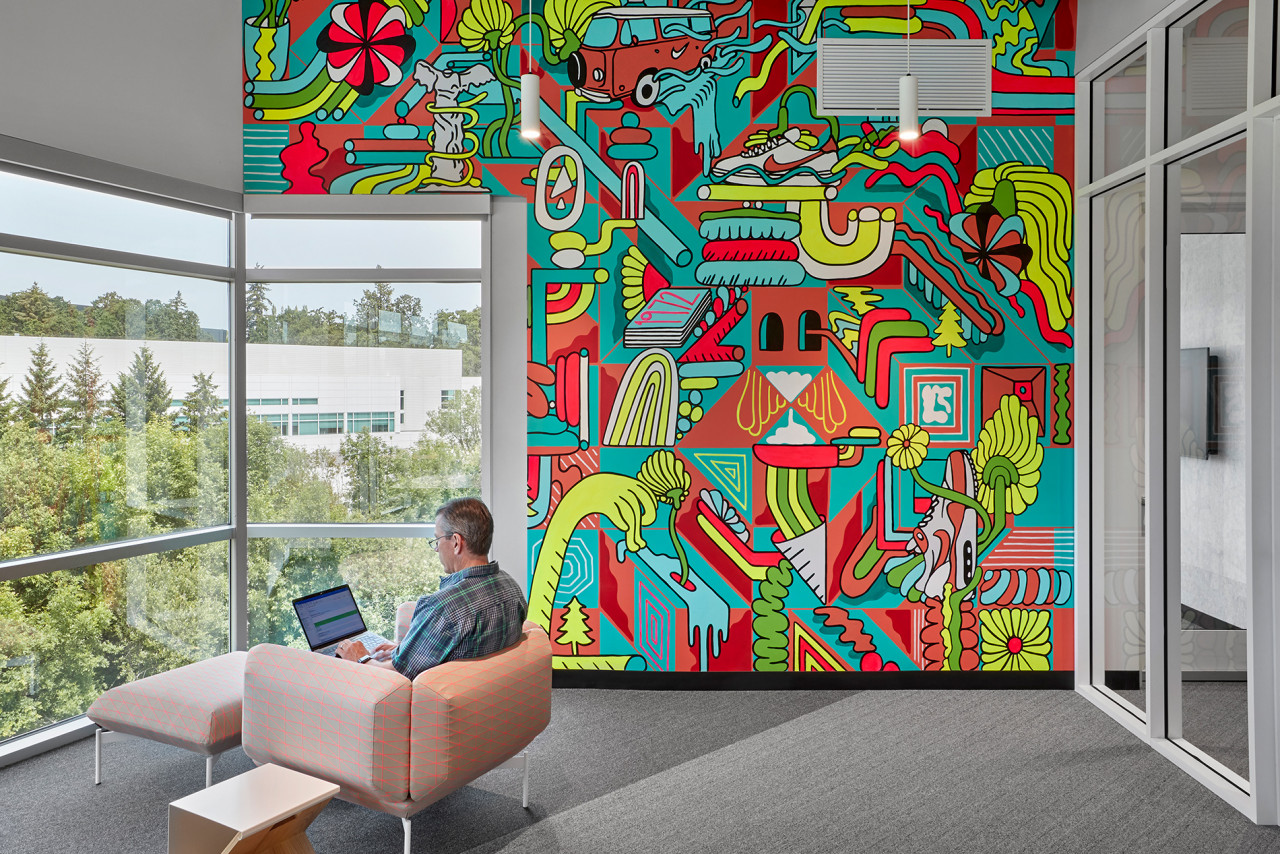 If you watched Broad City, you know the work of Mike Perry: hugely dynamic, super colorful and undeniably trippy. In this week's DMTV Milkshake, we take a peek into Mike's Crown Heights studio and ask him all the questions we've been storing up for him – including whether he ever looks at his own work and wonders if it's "too much." Spoiler: The answer is no.
Here, Mike tells us how he met Broad City's Abbi Jacobsen, the top project on his bucket list, and how playing Dungeons & Dragons as a kid has shaped his work – profoundly, it turns out. "I started playing Dungeons & Dragons when I was in middle school, and it shaped my art in magical ways," he says. "I think the thing that it did the most for me was [promote] the idea of storytelling and using my imagination – to visualize the world around me and go on these adventures and stuff. It was incredibly fun, and just a really nice bonding experience for other creative people to just use their imagination and explore. I would recommend everyone get into a little Dungeons & Dragons, if you're feeling like you want your brain to be more activated."
Also in this Milkshake, Mike shares several pieces of extremely solid advice, including an exhortation to buy more work by artists you love. "I love collecting art," he says. "Buying art is the most amazing thing you can do in a capitalist society. Especially if you buy it directly from the artist – [it's the most] 'I believe in what you do' kind of statement that you can make, which I think is epic."
Diana Ostrom, who has written for Wallpaper, Interior Design, ID, The Wall Street Journal, and other outlets, is also the author of Faraway Places, a newsletter about travel.
Milkshake, DMTV (Design Milk TV)'s first regular series, shakes up the traditional interview format by asking designers, creatives, educators and industry professionals to select interview questions at random from their favorite bowl or vessel. During their candid discussions, you'll not only gain a peek into their personal homeware collections, but also valuable insights into their work, life and passions.