DMTV Milkshake: Hopie Stockman on Starting a Small Creative Business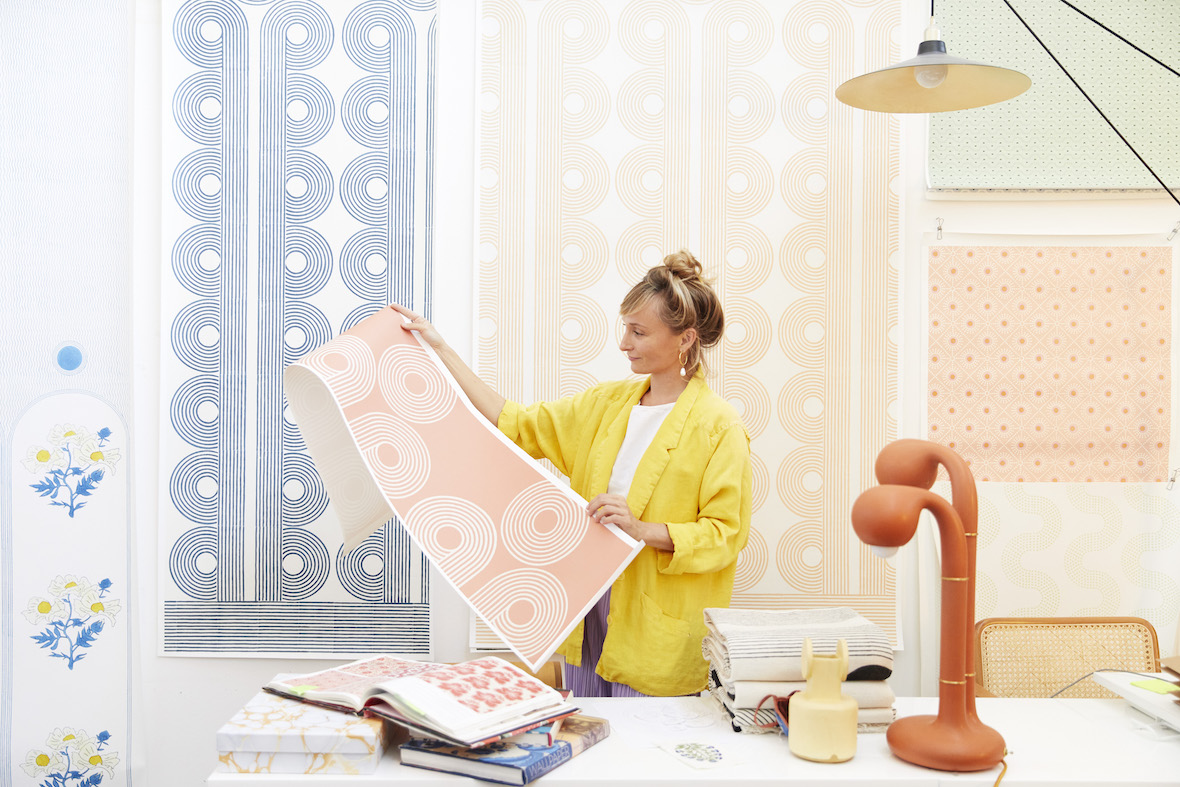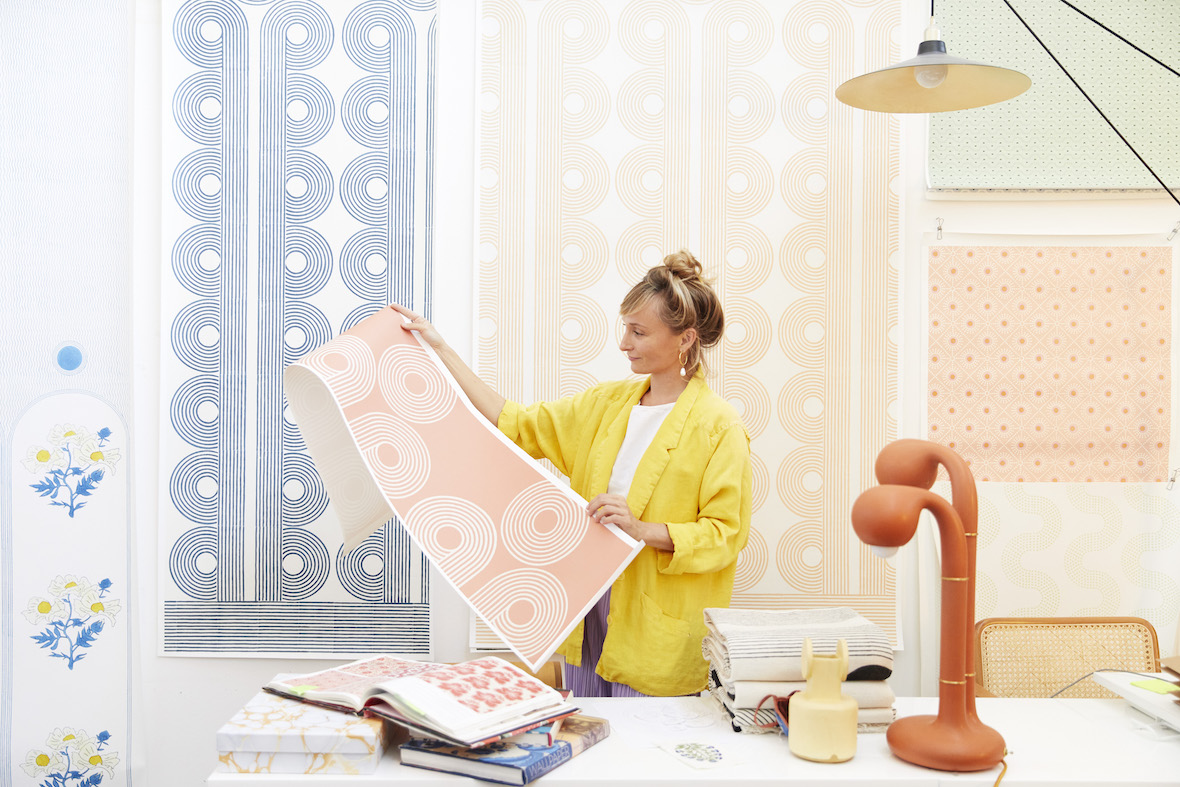 DMTV Milkshake: Hopie Stockman on Starting a Small Creative Business
1/1 Photos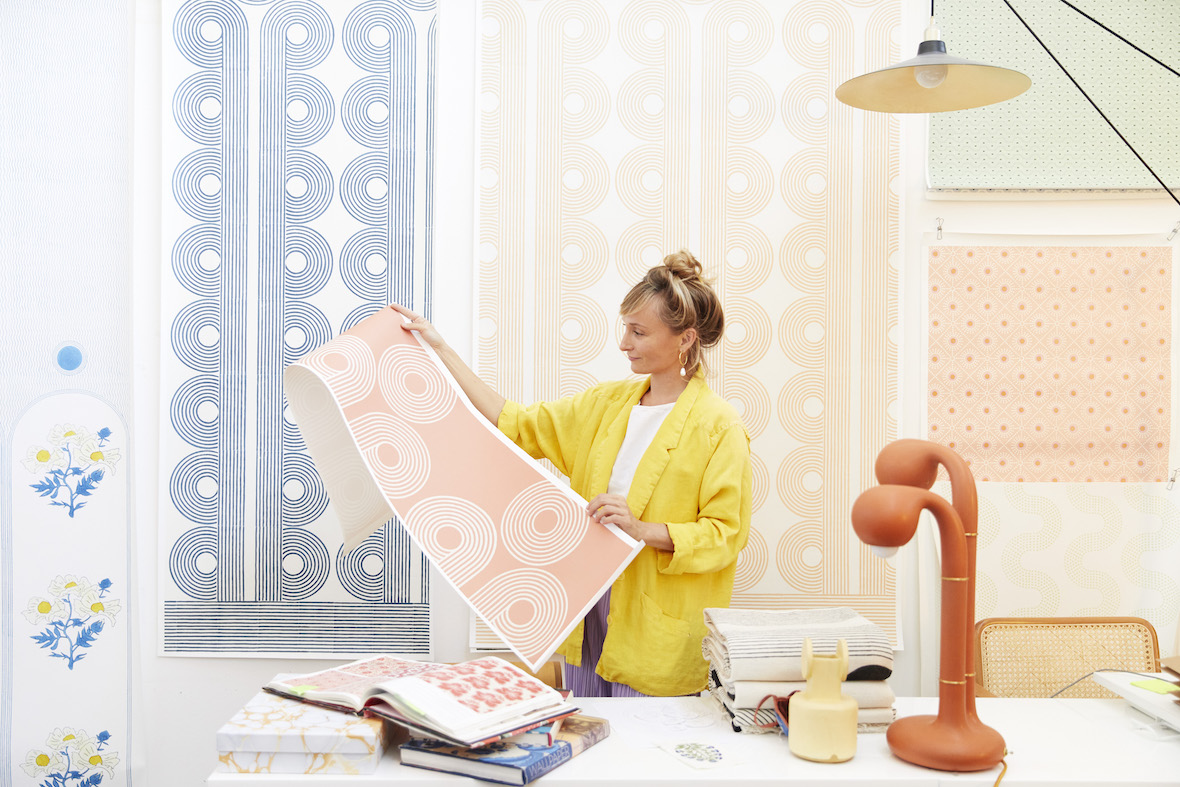 We love Block Shop's beautiful, soulful textiles, art, and design. Led by sisters Hopie and Lily Stockman, the LA-based design brand has collaborated with some of our favorites, including Design Within Reach, Ace Hotels, and Heath Ceramics.
In this week's Milkshake, Hopie Stockman takes us on a quick tour of the Block Shop space, previewing their next big project: a new line of wallpapers that will officially premiere later this spring at New York's International Contemporary Furniture Fair. She also shares the brand's philosophy on collaboration and digs into the numbers every creative entrepreneur needs to understand to grow their business: "You definitely don't need an MBA to start a small creative business," she says. "What you do need are strong project management skills and practical organizational skills. Start out by building a simple budget based on your overhead – how much you need to pay yourself to live, how much your inventory costs, calculating that up for the year and then setting revenue targets for each month and tracking against those is a simple way to set up a financial roadmap. After that, it's all about project execution and taking things over the finish line."
Tune in for more!
Diana Ostrom, who has written for Wallpaper, Interior Design, ID, The Wall Street Journal, and other outlets, is also the author of Faraway Places, a newsletter about travel.
Milkshake, DMTV (Design Milk TV)'s first regular series, shakes up the traditional interview format by asking designers, creatives, educators and industry professionals to select interview questions at random from their favorite bowl or vessel. During their candid discussions, you'll not only gain a peek into their personal homeware collections, but also valuable insights into their work, life and passions.