DMTV Milkshake: Leadoff Studio Founder Jordan Diatlo on the Power of Design to – Really – Change the World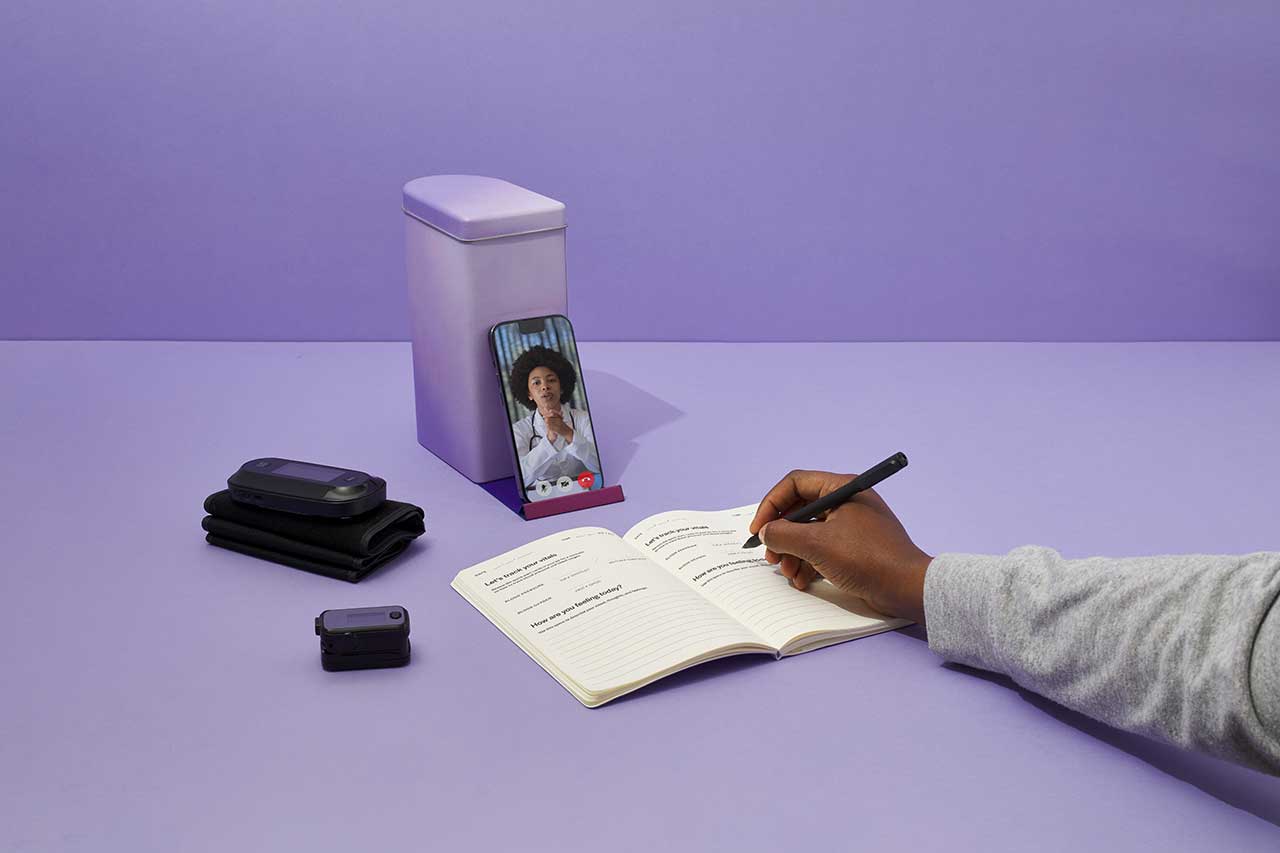 DMTV Milkshake: Leadoff Studio Founder Jordan Diatlo on the Power of Design to – Really – Change the World
1/8 Photos
2/8 Photos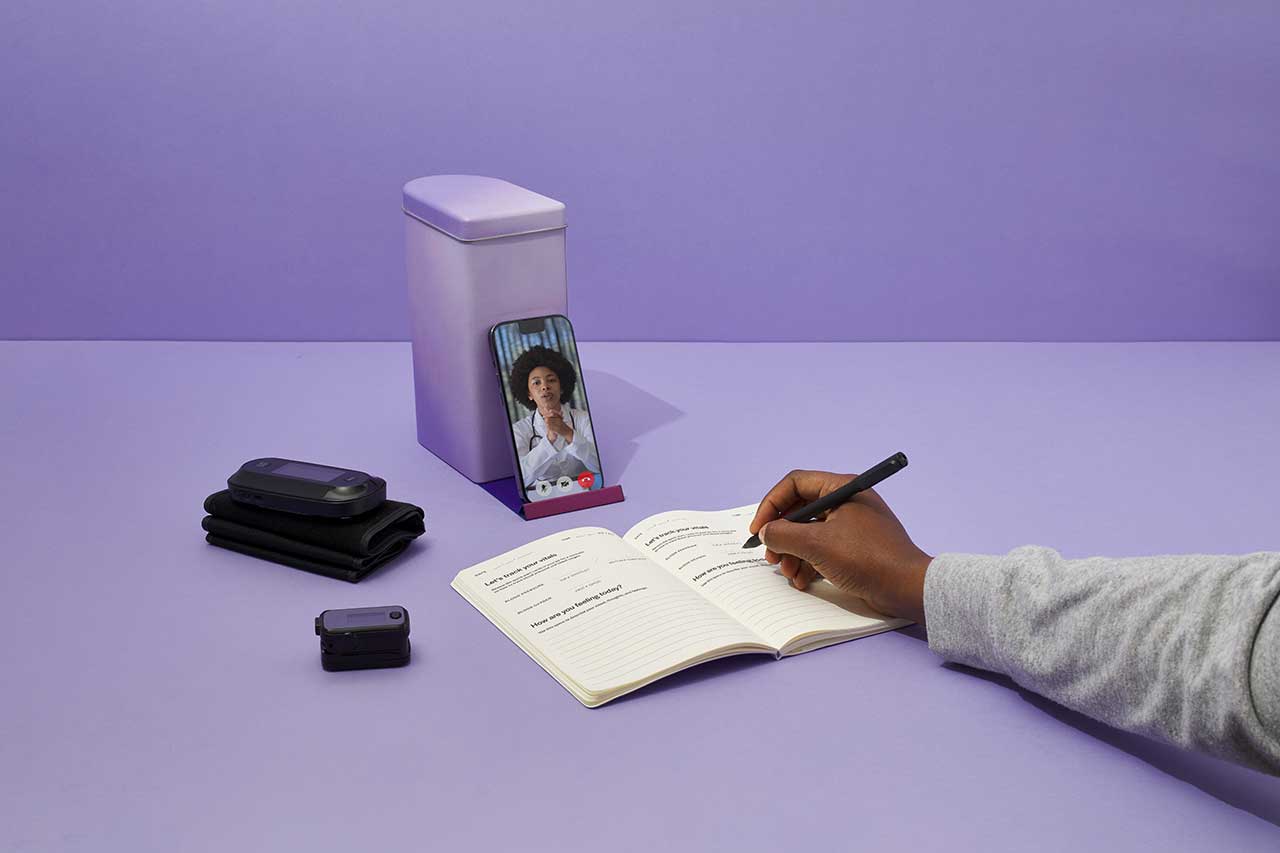 3/8 Photos
4/8 Photos
5/8 Photos
6/8 Photos
7/8 Photos
8/8 Photos
The proposition that a tech start-up can change the world is a durable cliché at this point. Sometimes, though, art and design can help where tech stumbles – and ensure it succeeds in a meaningful way. To wit: Momma's Kit, produced by Spora Health as part of a suite of online and offline tools called Spora Mommas. It's designed to reduce maternal mortality among mothers-to-be of color – and more specifically, "to make the maternal journey better for Black people and to center their joy." Momma's Kit – which includes tools and instructions for monitoring vital health stats during the third and fourth trimesters – was created in collaboration with Leadoff Studio, led by founder, CEO, and creative director Jordan Diatlo.
In this week's Milkshake, Diatlo walks us through Momma's Kit – and creating connections in the nebulous space between online tools and IRL usage. One past client emblemized that work: Roman, a telehealth brand that supplies medication primarily for erectile dysfunction. "Everything in their process was digital: You downloaded an app, you talked to a doctor on your phone, you ordered medication on your phone, and then all of a sudden, the pills showed up at your front door," Diatlo says. "So our role with Roman Health was to use industrial design and the user experience of the packaging design to really build trust in the process and Roman itself, so that the user felt comfortable enough to put this medication in their mouth, and ingest it. I think the success of their company and all that packaging that we did has really opened the door to a worldwide adoption of telemedicine that really enables people, anywhere, to have access to doctors – and medication that can get shipped to them, all through smartphones."
With Momma's Kit, in addition to packaging design, they worked with Spora to source a pulse oximeter and a blood pressure cuff, tools that would be included in the kit. This process, Diatlo says, provided one of the project's true surprises: "What we found from talking with Spora specialists was that pulse oximeters are actually much less effective on darker skin tones – this was a huge problem for this project, given that we were trying to find the best devices possible," says Diatlo, who scoured manufacturers across the U.S., Europe, and South Africa for better tools for the intended community. "All of these [countries] are either majority Caucasian or have a legacy of racism. We also reached out to different manufacturers in China and other countries, and then started really pressing [manufacturers] for data sheets that specifically showed test results on darker skin tones."
However frustrating, this winnowing was key, Diatlo says, to the project's success, which he felt had to go beyond attractive packaging: "We could have just gone about this project and created a nice looking design," he says. "Spora came to us in the beginning and said, 'If we can get these two devices [the pulse oximeter and blood pressure cuff] into the hands of black mothers, we can help fight against 80 percent of the most common disorders causing morbidity." For more about how they did it, tune in!
Diana Ostrom, who has written for Wallpaper, Interior Design, ID, The Wall Street Journal, and other outlets, is also the author of Faraway Places, a newsletter about travel.
Milkshake, DMTV (Design Milk TV)'s first regular series, shakes up the traditional interview format by asking designers, creatives, educators and industry professionals to select interview questions at random from their favorite bowl or vessel. During their candid discussions, you'll not only gain a peek into their personal homeware collections, but also valuable insights into their work, life and passions.