UK property developers Cathedral Group asked twenty of the top contemporary designers and architects to design and build a dolls' house straight out of the 21st Century for an exhibition called, A Doll's House. Each house was required to feature at least one element that makes life a bit easier for a child with a disability. After being on display, the dolls' houses were auctioned off in support of KIDS, a UK charity that supports disabled children, young people, and their families.
Cathedral Group was inspired by Edwin Lutyens' doll house that he designed for The British Empire Exhibition at Wembley in 1922, which used what's considered a traditional children's toy to showcase the very best of modern British architecture, craftsmanship, art, and interior design.
Above: By Allford Hall Monaghan Morris
By Adjaye Associates in collaboration with artist Chris Ofili and Base Models
By DRDH Architects in collaboration with Norwegian artist Anne Katrine Dolven
By Amodels
By FAT Architecture in collaboration with artist Grayson Perry
By mae architects in collaboration with MAKLab and Burro Happold
By Morag Myerscough & Luke Morgan in collaboration with artists Ishbel Myerscough, Chantal Joffe and poet Lemn Sissay
By shedkm in collaboration with artist James Ireland
By Zaha Hadid
By Lifschutz Davidson Sandilands
By dRMM (de Rijke Marsh Morgan Architects) in collaboration with Richard Woods Studio and Grymsdyke Farm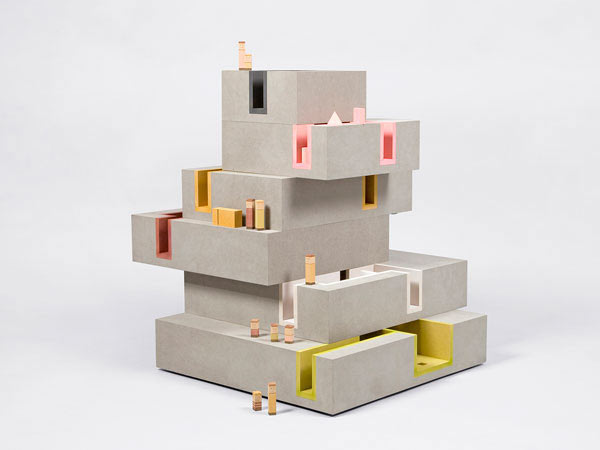 By Duggan Morris Architects in collaboration with Unit 22 Modelmakers
By Guy Hollaway in collaboration with Hemingway Design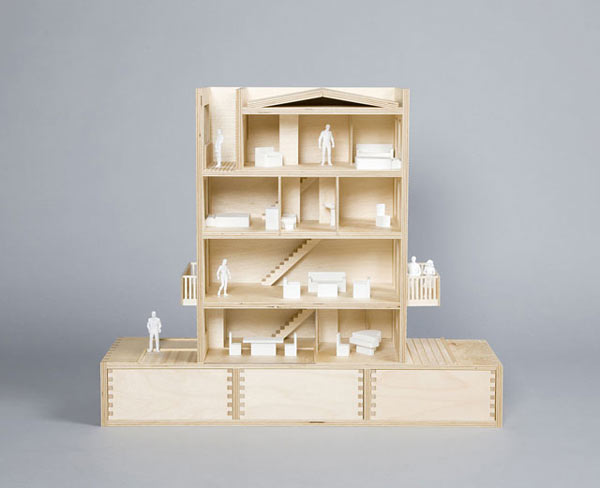 By HLM Architects in collaboration with JuJu Ross Design/ A&J Hilliard Cabinet Makers
By Studio Egret West in collaboration with artist Andrew Logan
By James Ramsey of RAAD Studio in collaboration with artist Lara Apponyi
The dolls' houses are to be exhibited at Bonhams throughout November and were auctioned to the highest bidders on November 11th, 2013.
Hat tip to Christine!