Dressed Furniture is inspired by traditional crafts and antique raw materials, and is handmade by South Korean designer Soojin Kang. The collection began in 2010 and Soojin has added three new pieces in 2011:a storage cabinet, chair, and dresser. Using old pieces of furniture, she upholsters them to be used in a brand new way.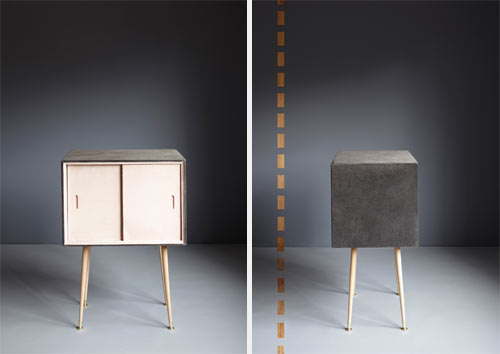 Because antique furniture is used, the pieces are very limited in quantity. Dressed Furniture collection is available in a selection of chairs, stools, dressers and cabinets all dressed in raw materials with a one of a kind aesthetic to bring life to any space. The collection ranges from $625 to $4600 and is available for review and purchase at MiN New York.
Photos by Ania Wawrzkowicz.