Photo: Fisher Hart
Dropping Anchor is a sculpture created by Scabetti (Dominic and Frances Bromley) that lives in the entrance to the International Maritime Organisation's (IMO's) Headquarters in central London.
Depicting the landmasses and oceans of the world, this lighted installation is about 16′ 5″ tall and 6′ 7″ wide. Made out of 3,424 pieces of anchor-shaped fine bone china, it represents the shipping industry's reach across land and water. The purity of the bone china also reflects the IMO's international remit and mission statement: "Safe, Secure and Efficient Shipping on Clean Oceans."

Photo: Courtesy of Scabetti
Initial sketch of the anchor detail, computer rendering, then the actual clay model used in creating the final bone china forms.

Photo: Courtesy of Scabetti
Designing the cylindrical form of the world map with the aid of computer modeling.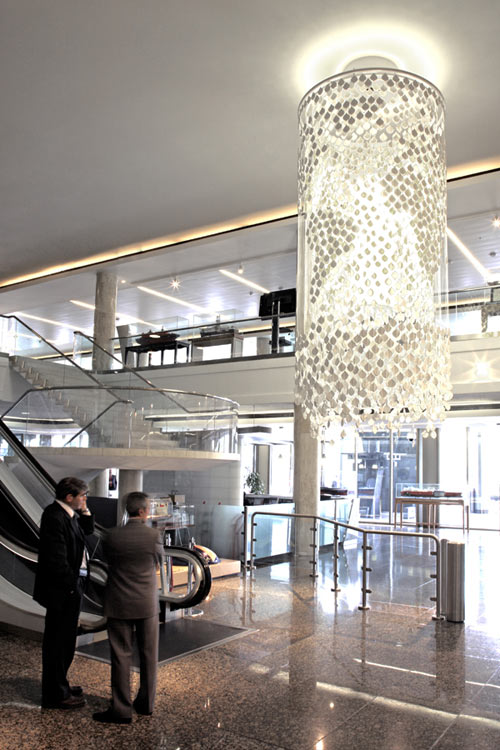 Photo: Fisher Hart

Photo: Fisher Hart

Photo: Fisher Hart

Photo: Fisher Hart

Photo: Fisher Hart

Installation. Photo: Courtesy of Scabetti