This is a super post: a two-fer if you might (that means two-for-one).
First, Myndology: an amazing little company that creates innovative notebooks and stationary for students and artists. I am in love with this company: the design, the idea, the execution. Their unique disk binding allows papers and cards to be removed and replaced at will.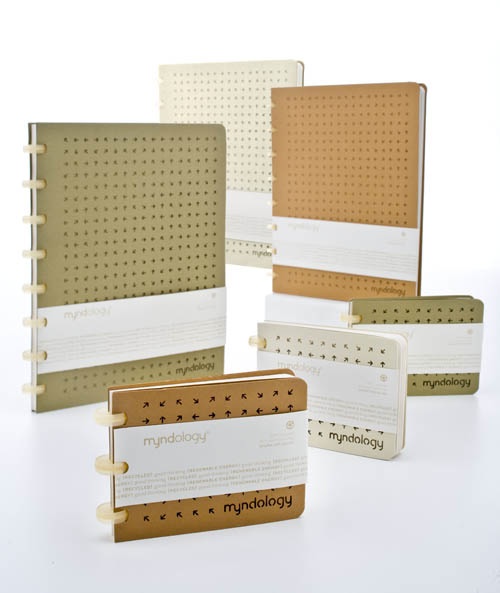 Second: Duffy is the creative minds behind the eco-friendly packaging design for Myndology. "Bare" is the first green product by Myndology, and is one of the few, if any, companies that makes recycled, high-end paper products. Here are just a few highlights of the product line:
* 100% recycled and 30% post consumed products
* It is printed with soy ink
* It is produced with 100% clean, renewable hydroelectric energy
* Chlorine free process
* Acid-free paper
The new design is beautiful. Hats off to both Duffy and Myndology for an amazing product.
Visit Duffy: http://www.duffy.com
Visit Myndology: http://www.myndology.com