The Dune Mouse Tempts a Minimalist's Touch
The Dune Mouse Tempts a Minimalist's Touch
1/7 Photos
2/7 Photos
3/7 Photos
4/7 Photos
5/7 Photos
6/7 Photos
7/7 Photos
The mouse could be considered the computer peripheral equivalent of the SUV crossover, with the multitude of models sharing basically the same form and function. Specifications and colors may differ, and some may offer a more ergonomically sculpted design, but the category by and large is defined by numerous generations of fine-tuning ergonomics and technological updates culminating in the mouse as we know it today.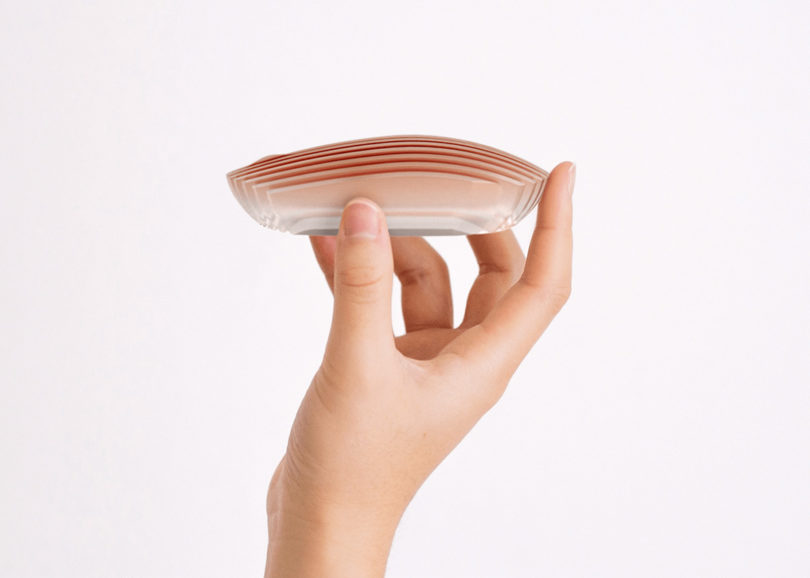 A few outliers would occasionally arrive to the market – like the original Apple USB Mouse (aka the hockey puck mouse) or Microsoft's beautifully realized Surface Arc Mouse – but very few have offered the high aesthetic allure imagined by Fabio Verdelli Design Studio's DUNE mouse.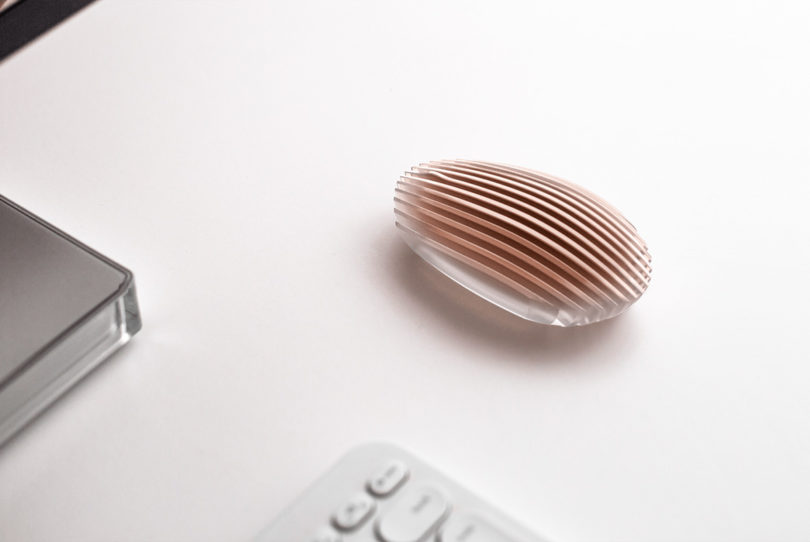 Designed by Fabio Verdelli Design Studio's Manuel Frasson, the DUNE mouse retains the gently sculpted form of something like the Apple Magic Mouse, but is accentuated further by transparent slices of linear vents intended to draw the eyes, then the hand, toward it subtly copper-tinted arc. Note the barely perceptible uplifted section at the top center of the Dune, the input device's sole click button.
The DUNE mouse is a mesmerizing sculptural exercise transforming one of the most recognizable forms in its choice of materials and carefully chosen colors, using the transparent vents to conjure light refractions "evoking the exotic allure of the sands of our intriguing dreams," an effect we hope crosses from the bounds of imagined into one commercially realized.
Photos by Damiano Marcon.