Now that we've covered most of the Westside house tours, let's explore the East. From Silver Lake to Echo Park to Mt. Washington, we'll be seeing some of the most beautiful modern residences in the hippest areas of LA.
First up is ArkHouse Phase 1 by Norman Miller Architects. If you like concrete, then this one's for you!
An addition to a 1904 weekend cabin in Echo Park, what we're seeing is only the beginning. The cabin will soon be replaced in Phase 2 with a new building (which, hopefully, we'll get to tour when its completed).
Based on a unique concept of a mini mall, all of the spaces are the same with repetitive walls. Therefore, the homeowner chooses what each room becomes based on furnishings. The home also has a green roof and large glass doors for indoor/outdoor living.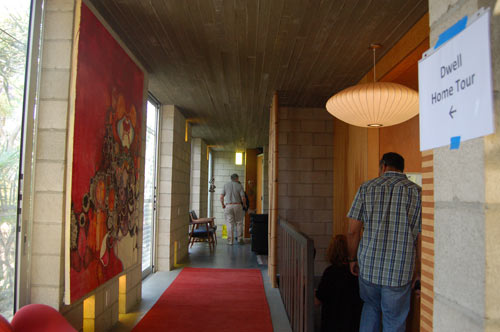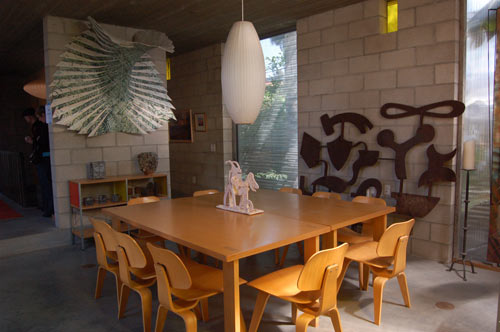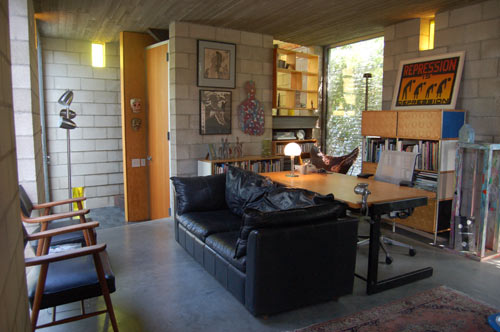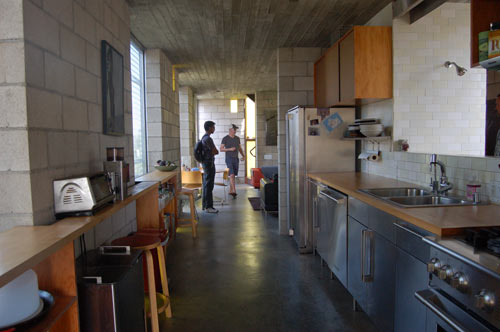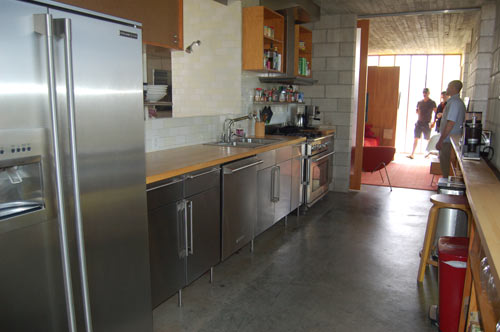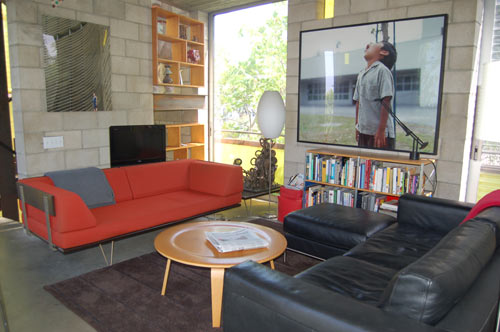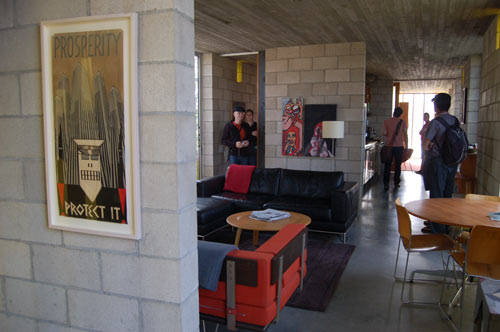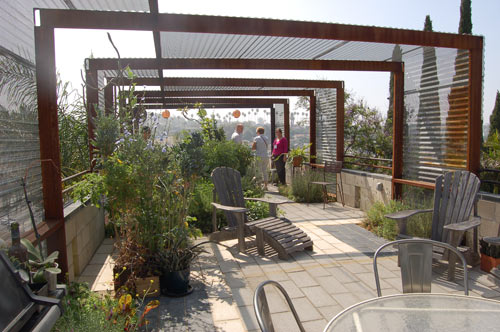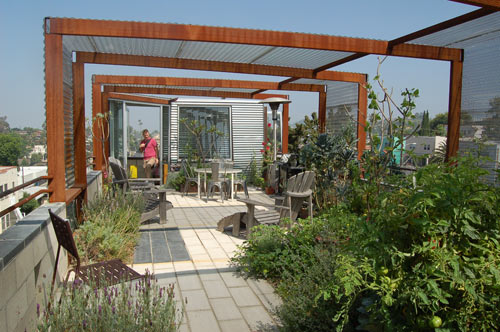 Photos by Christine Kim.
I was unable to attend Dwell on Design this year, but luckily DoD offered to capture some of the homes on the tour exclusively for Design Milk. See all of this year's exclusive 2011 Dwell on Design house tours here.