We continue the Dwell on Design 2012 East Side Home Tour but this time in Echo Park at the Eels Nest house where Anonymous Architects made, quite literally, every inch count.
The original building was built in 1929 on an approximately 780 square foot lot. Due to the small lot and building restrictions of the area, special permission was needed to add another story to the home to double the space that they needed. Since outdoor space was limited, the rooftop deck was added and it provides excellent views of the city.
The name comes from Japan where narrow lots that typically run 15 feet wide are called Eels Nest, perfect for this house since the lot is exactly that size.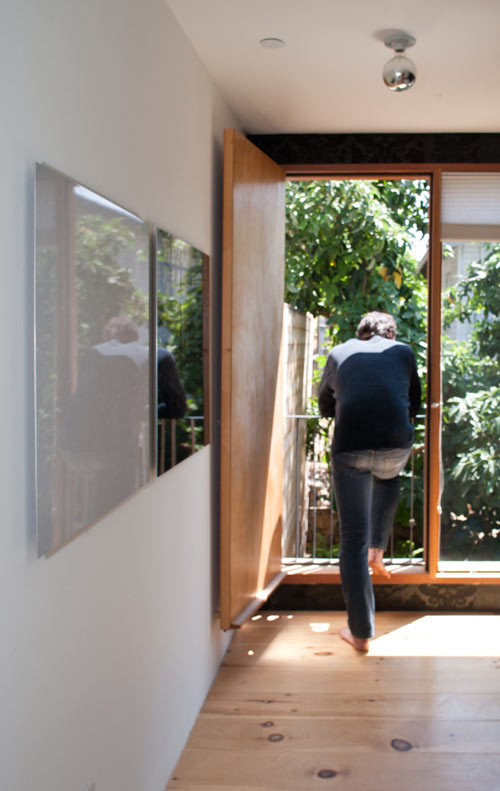 Photos by Tara Wujcik Photography, except for the first image, which is courtesy of Anonymous Architects.
We're not attending Dwell on Design this year, but DoD was generous enough to photograph the homes on the tour exclusively for Design Milk. Make sure to check out all of the 2012 Dwell on Design house tours here.