Founded in 2015 by Eric Chang and Johnny Hu, Berlin-based EAJY utilizes technologic advancements in wood cutting to produce high-quality and expertly crafted furniture. The company recently launched an Indiegogo campaign for the Beams Chair, its first ever flagship product.
WATCH:
The stylish armchair was created with the design principles of San Francisco's Golden Gate Bridge in mind. The bridge's primary structural element is the metal I-beam but EAJY created an updated version, a wooden I-beam that is just as strong but is more lightweight and gives off a warmer feeling than metal.
In fact, this is the company's second iteration of the armchair. Its first iteration was created in 2012 and was selected by the 2013 IMM Cologne [D3] Contest, a prestigious international design competition for emerging designers. Since then, EAJY has taken feedback from IMM Cologne to make the armchair more comfortable and ergonomic.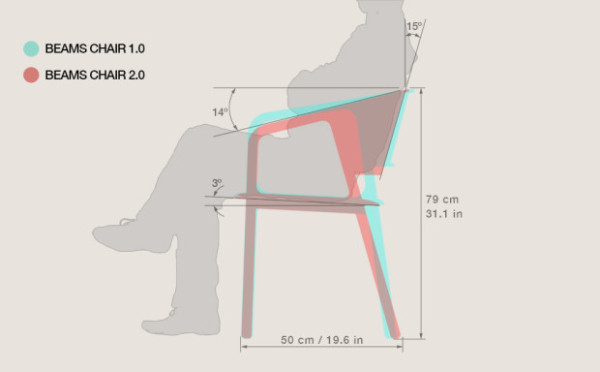 Like the Golden Gate Bridge, the new Beams Chair has that distinctive, industrial style that is just as grand and sturdy as the iconic landmark that inspired it. The armchair is made from A Grade Ash from North America in three different colors and precisely cut on 5-axis CNC machines, a reflection of EAJY's commitment to quality and detail.
To learn more about EAJY or to make a pledge for the Beams Chair, visit the Indiegogo campaign page.