The Eames x Gelato Pique 2023 Collection Embodies Soft Modernism
The Eames x Gelato Pique 2023 Collection Embodies Soft Modernism
1/9 Photos
2/9 Photos
3/9 Photos
4/9 Photos
5/9 Photos
6/9 Photos
7/9 Photos
8/9 Photos
9/9 Photos
Charles and Ray Eames lived by the belief a designer's most vital function was identifying then solving the needs of others. This ethos was evident throughout their creative lives, most notable in the creation of affordable, yet high-quality designs for the average consumer that live on today as the pinnacle of "good design." While fashion was not a category of design the Eames were typically associated with, their own choice in relaxed and comfortable clothing should be considered a carefully considered aesthetic. Taking this aspect of their lives into consideration, it may explain why the Eames Office, a foundation charged with the legacy of the legendary design partnership, has permitted Japanese label Gelato Pique to unveil a limited-edition collection of sumptuously soft loungewear adorned with its namesake.
Composed of a colorful and patterned 19-piece collection directly pulled from the Eames' treasure trove of design, the Japanese fashion brand's approach was to realize the Eames' ethos that the best design "should take their pleasure seriously." And Gelato Pique has done so with an almost unbelievably airy and downy collection of graphical loungewear tops and bottoms made from a fluffy-knit recycled polyester fabric known as Airy Moco.
The 2023 collection is actually the third in a series of collaborations between the Eames legacy and Japanese brand, this latest drawing heavily upon the iconic pair's House of Cards toy and the mid-century defining Dot Pattern graphic.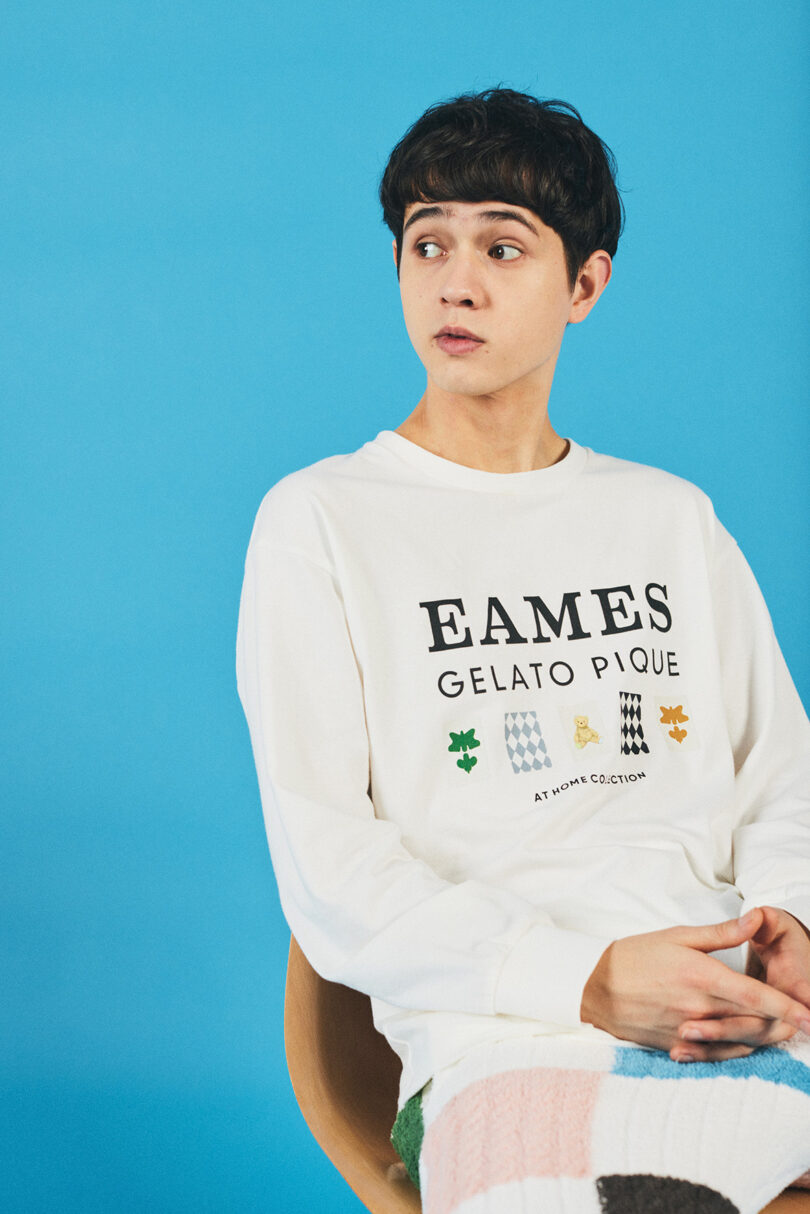 Ray Eames once noted, "What works is better than what looks good. The looks good can change, but what works, works." Fortunately for the Eames x Pique Gelato collection, looks and comfort do indeed work.
The Eames Meets Gelato Pique collection ranges from $62-$183, available at gelatopique.us.
This post contains affiliate links, so if you make a purchase from an affiliate link, we earn a commission. Thanks for supporting Design Milk!