Located on Citrus Avenue in West Hollywood, this eco-friendly home spans 4,113 square feet and incorporates the indoor/outdoor, open-concept layout often found in California. Prime Five Home designed the five bedroom residence full of sustainable features, including large windows to help flood the interior with natural light, helping to reduce energy consumption.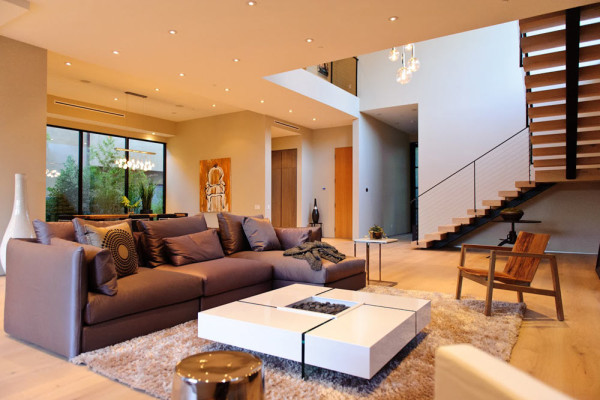 Solar panels and water capture systems were installed, to go along with the drought-resistant plants. They also managed to salvage as much of the original home that was torn down as possible, like windows, doors, fixtures, wood, tile, and metal. By building an open staircase, they reduced the amount of materials used, which adds to the home's eco-friendliness.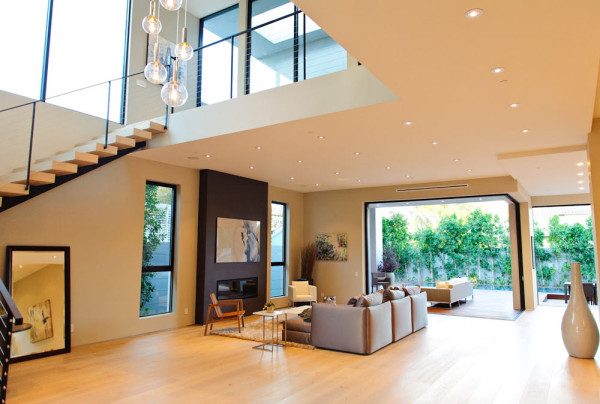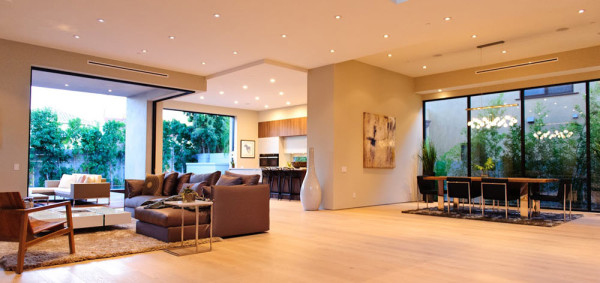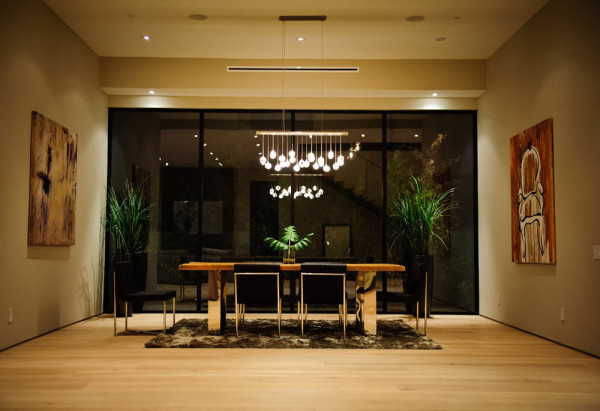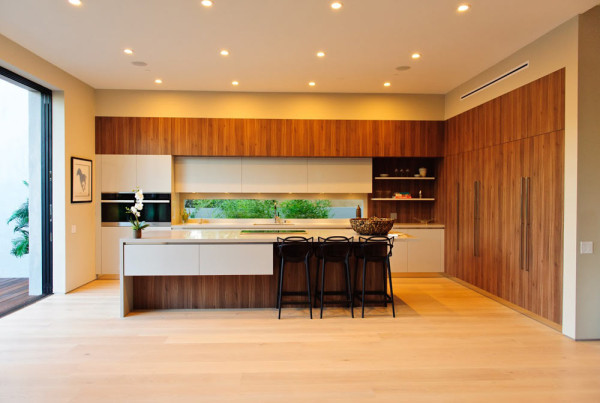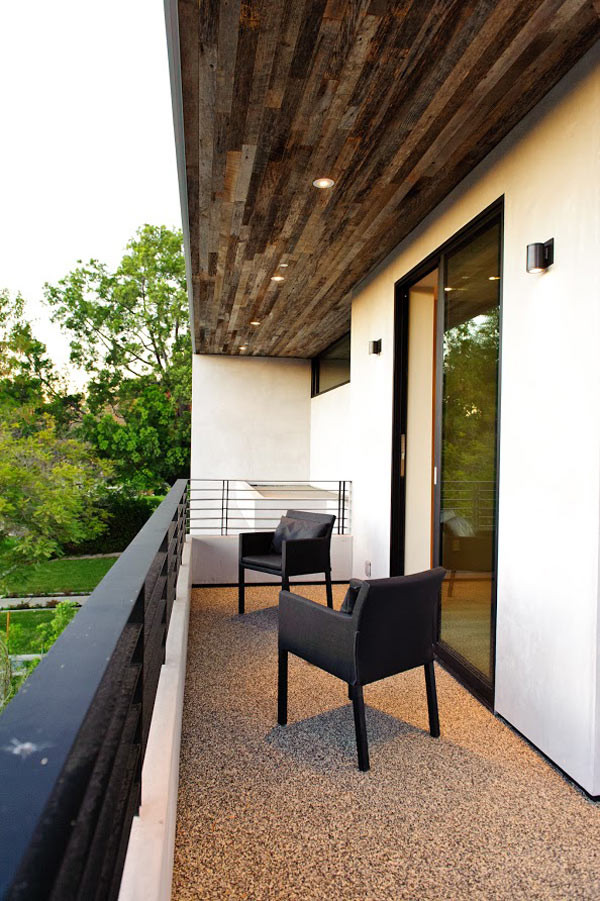 Refurbished wood from the original house was used on the ceiling of the balcony warming the modern, all-white exterior.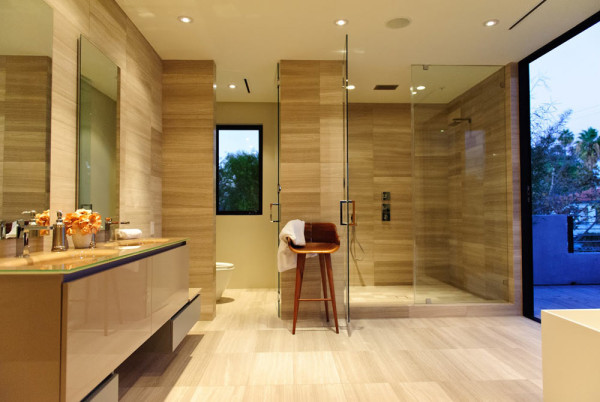 Design From Around The Web