It's official: every hotel Grzywinski+Pons designs makes me want to instantly transport myself there, whether it's in London, or New York, and now, Edinburgh with the Eden Locke hotel. The design studio recently stripped down an old 18th century Georgian mansion with a 20th century extension to create this new, modern 72-room hotel with a delightfully pastel color palette.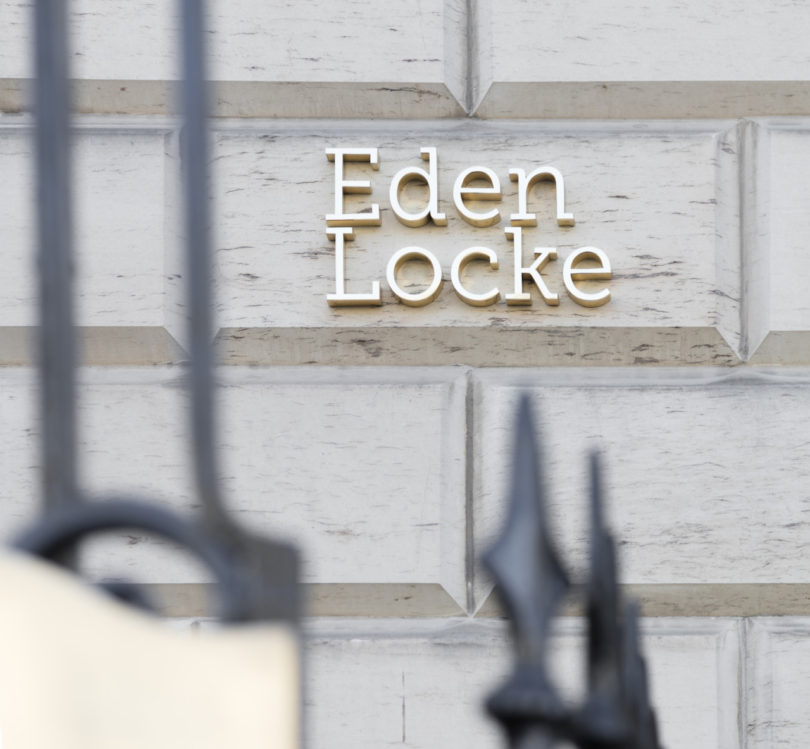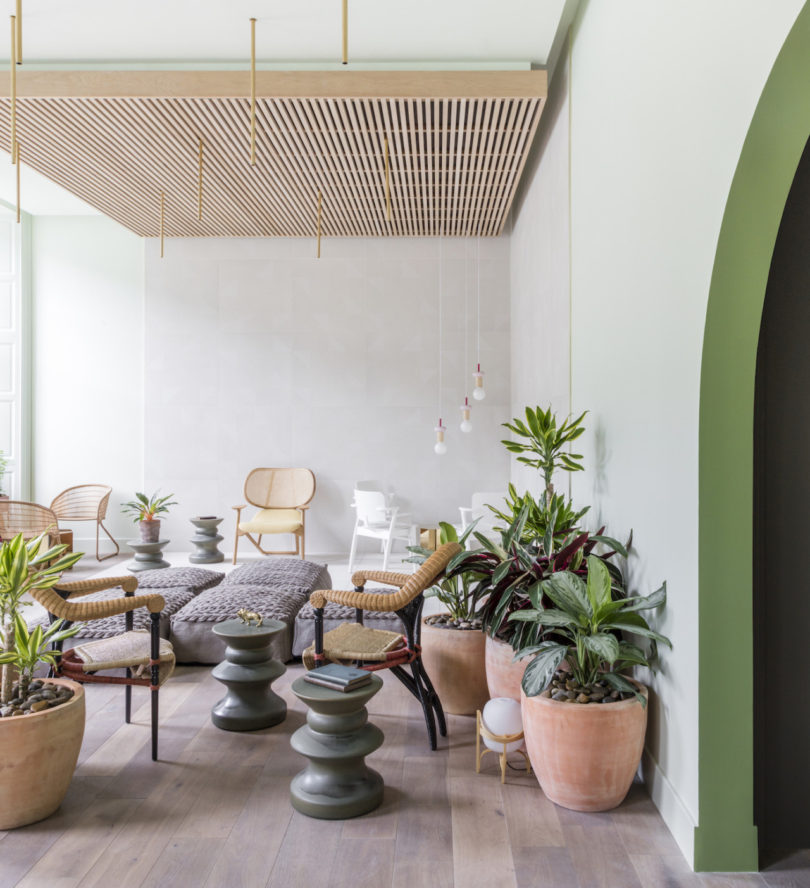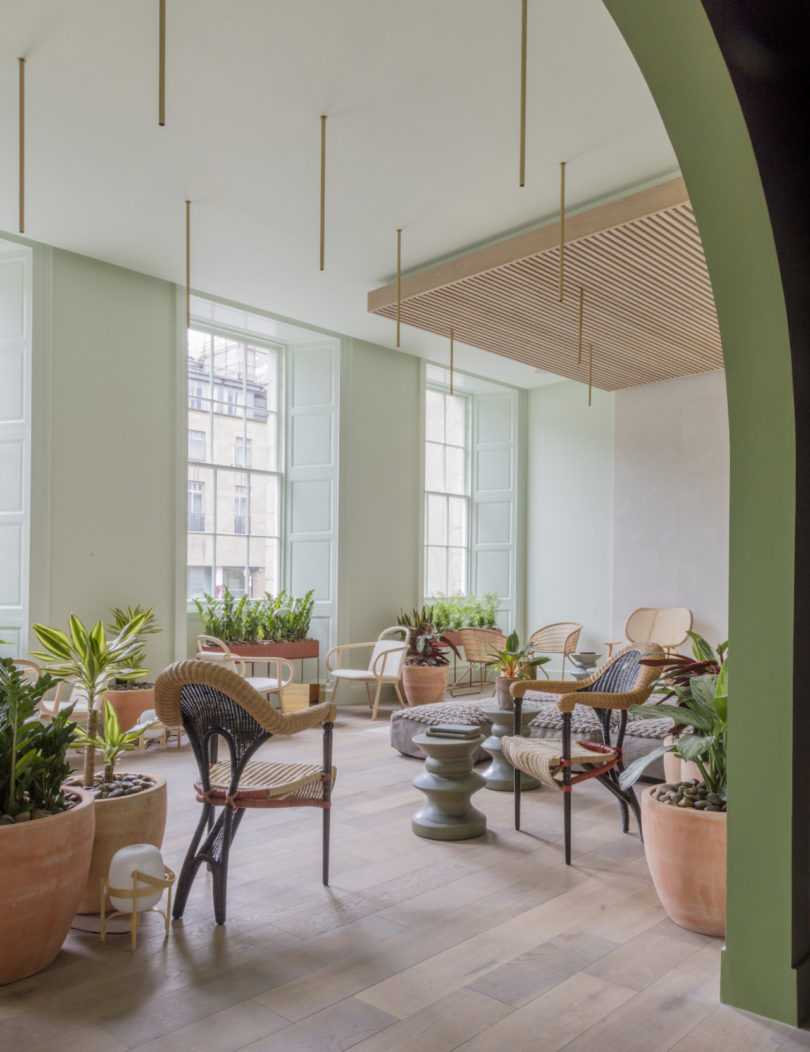 Inside the grey sandstone building, Grzywinski+Pons retained the heritage of the site by keeping existing details like the arrangement of the windows and doors but created a more airy open floor plan by extending into the Georgian volume and the 20th century extension. Different parts of the hotel, like the cafe and lounge area, are visually sectioned off using hangings of brass tubing or canary yellow panels.
To contrast with the stone facade, the studio chose a tropical, pastel color palette that pairs well with the natural light that pours through the windows, the ample greenery, and the combination of materials and textures found throughout the hotel. All of these aesthetics aide in creating an inviting, homey atmosphere.
The studio also created a majority of the furniture and fixtures, a combination of wicker chairs, brass accent tables, minimalist pendants, and more.
Inside the rooms, you'll find brass hardware and fixtures mixed with pastel throws, dinnerware, furniture and decor. From the window, the sight of the historic buildings of Edinburgh is juxtaposed against modernly furnished rooms.
What: The Eden Locke Edinburgh
Where: 127 George Street, Edinburgh, EH2 4JN
How much? Rooms start at approximately $144 per night
Highlights: Located in a 250+ year old city and an UNESCO Heritage Site inside a stony facade, you wouldn't expect to find a tropical, verdant garden inside the hotel or a paste-colored interior. This delightful surprise is the first of highlights you'll find at the hotel.
Design draw: Grzywinski+Pons designed much of the furniture and fixtures to give the interiors a modern update while staying true to the building's roots and keeping certain historical details.
Book it: Visit the Eden Locke Edinburgh
Photos by Nicholas Worley.