Tel Aviv-based product designer Roee Magdassi designed a pair of tables that can be used either indoors or out. Edge, which includes a bistro and coffee table, are made of powder coated steel and features a carrying handle for both visual and functional purposes.
A half ring shaped handle makes carrying super easy and when you're not toting it around, the handle creates an edge so nothing falls off the surface.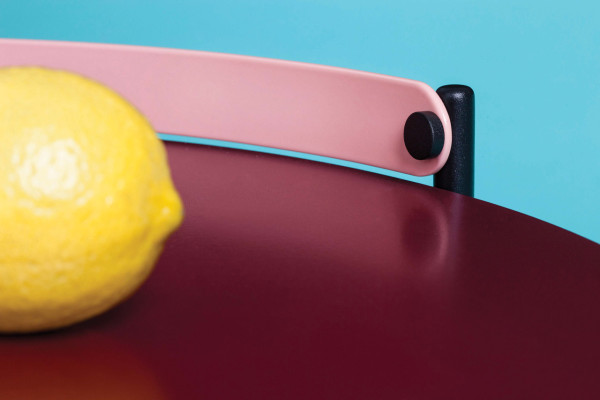 Photos by Tamuz Rachman.