Sid Lee Architecture were hired to design a new, four story office for Electronic Arts in Montréal at 2200 Rue Stanley. The office is designed to house game creators, who the company considers "highly qualified artisans", therefore, they wanted a space that reflected that.
Overall, the actual workspace areas have a minimalist feel, while the common spaces have more personality. The simplicity is meant to give employees a blank canvas as a start for brainstorming sessions.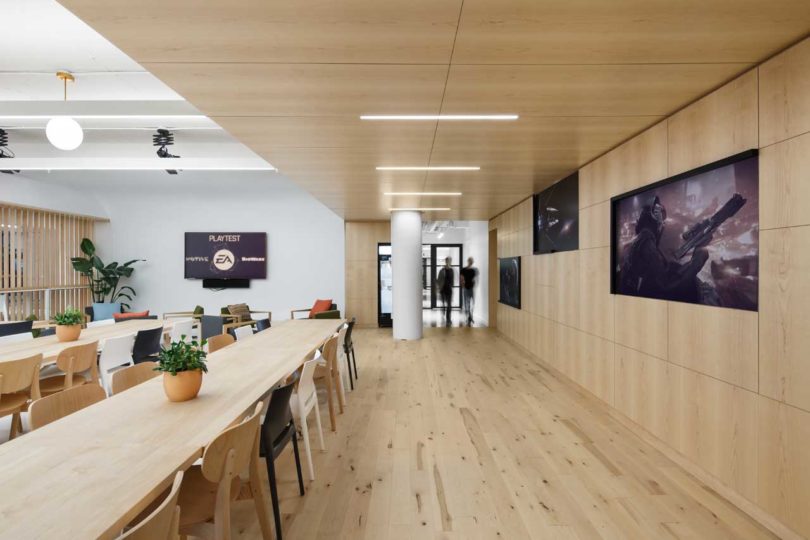 They also focused on designing an environment that would spark creativity by including areas like a gallery, fireplace, writing desks, music, a library, lounge chairs, a workbench, recording tools, and a central seating area, to name a few.
Photos by Stéphane Brügger, courtesy of v2com.