Enjoy the Timeless Comfort + Design of the ALLAY Chair
Enjoy the Timeless Comfort + Design of the ALLAY Chair
1/11 Photos
2/11 Photos
3/11 Photos
4/11 Photos
5/11 Photos
6/11 Photos
7/11 Photos
8/11 Photos
9/11 Photos
10/11 Photos
11/11 Photos
Daniel Schofield wanted to create a chair with a sense of familiarity, one that you would feel quickly comfortable with thanks to its soothing presence. What he created was the ALLAY chair for MOR design, a lounge chair reduced down to its essence. Its name comes from the Old English word "alecgan", meaning to put down or lighten, with the idea being that the chair will help put you at ease through comfort.
I wanted to combine simplicity, materiality and craft to make it functional, tactile and long lasting.
ALLAY's relaxed shape was created through the process of subtraction, resulting in a piece of furniture with refined elegance that should age beautifully. Its elegant, down to earth appearance makes this chair design a welcome presence in a range of interiors where it can be commanding without being obtrusive. Manufactured from selected hardwoods in Paredes, in the north of Portugal, ALLAY is built using a balance of handcrafted and machine work.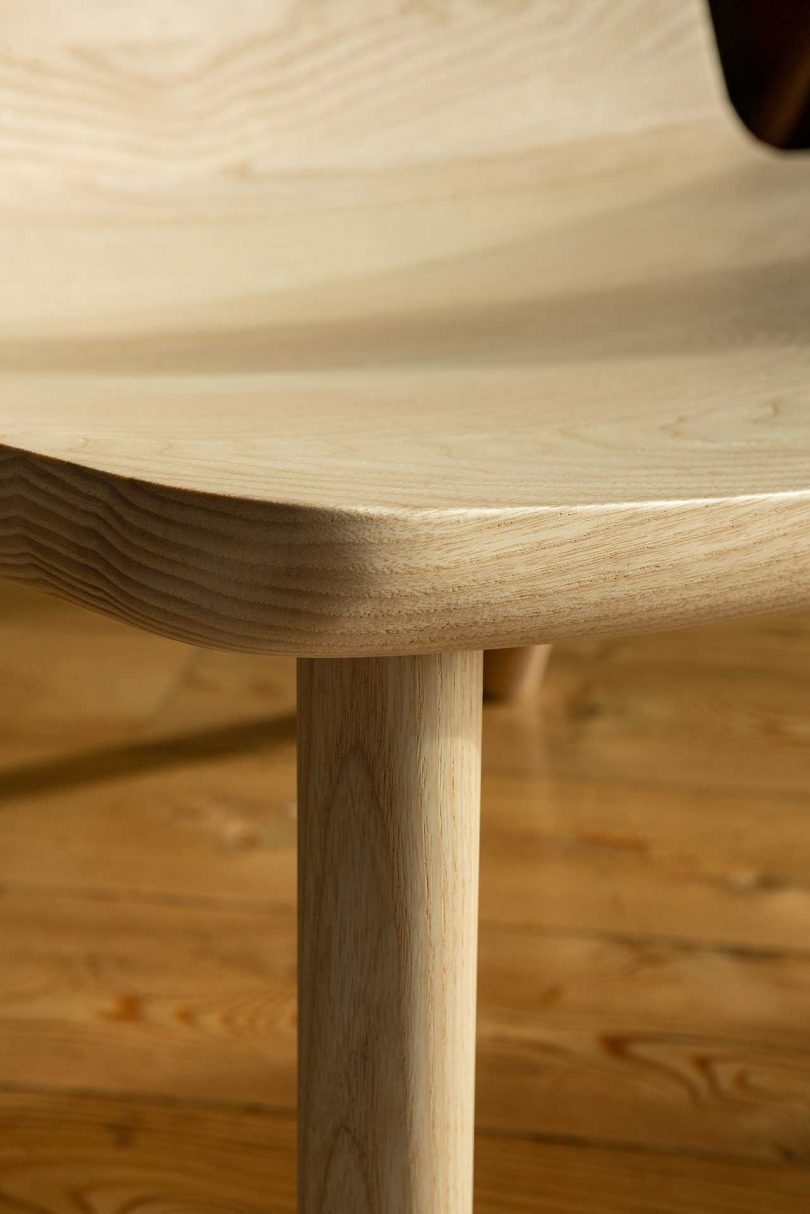 To learn more about the ALLAY chair, visit mordesign.eu.