Guillermo Bernal holds an architecture degree from Pratt but spends his day cranking out complex and fascinating work using his specialties of algorithmic design and advance digital fabrication. This Exocarp Chair was inspired by the scaly nature of a reptile's skin, as well as the rough skins of foods like cantaloupes and avocados. Both of those skins are used for protection, and in the reptile's case, as a way to reduce moisture loss in the skin. It was the function vs. beauty debate where his ideas really took off.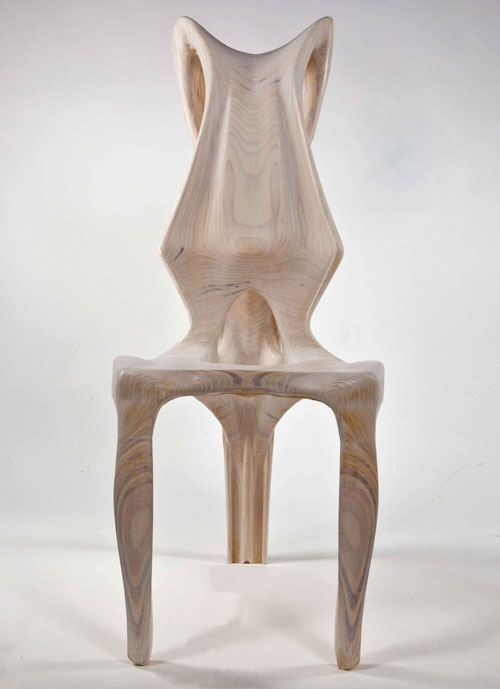 The design separates the surface areas by making the parts that the body touches really smooth and the parts that are on the outside, or away from the skin, are textured or irregular.
The chair is made using algorithmic design and a 3-axis CNC mill on three sheets of birch plywood. I love how the grain of the wood becomes another pattern in the design, which wasn't expected. The results show incredible amounts of texture and dimension without even having to touch it.
Photos by M. Leo Villardi.