Recent Design Academy Eindhoven graduate Sam van Gurp's final show explores light and how it can be manipulated through movement. The sun's light never fades, it's the earth that moves closer and further away from the sun. Exploded View delves into this to see how when the light source is moved various distances from an object, the light changes, dims, or reflects. The experiment led to a trio of lamps that look at different approaches.
Cumulus takes a look at dimming through several layers of cage-like shades that alter the light as they slide over each other. Pulled apart, they look like an exploded-view drawing.
Lunar comes with a reflecting shade that, depending on the position of the bulb, reflects light from the top or the bottom.
Eclipse emits a weak beam of light when the light is covered. The more you move the light down, the more light that is shown.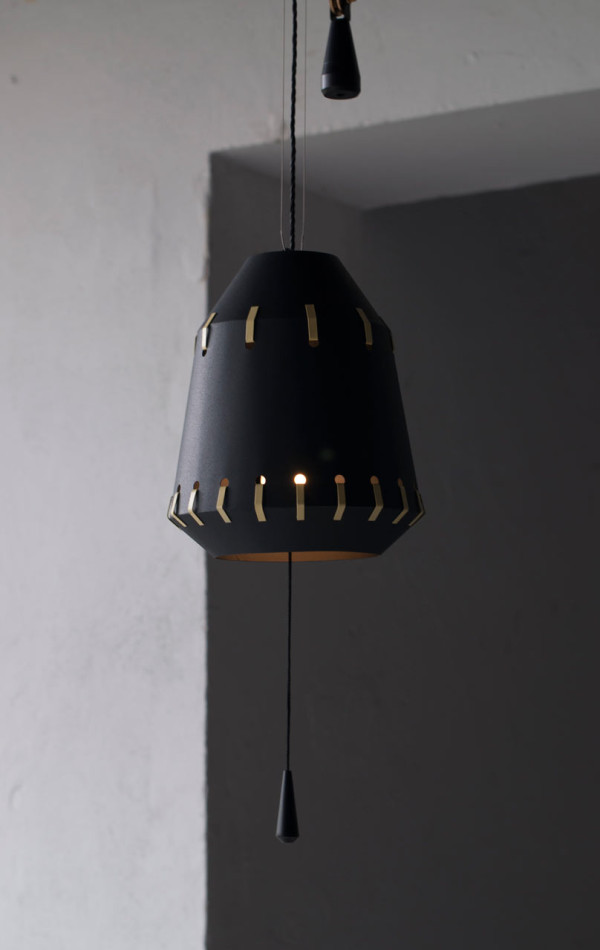 Design From Around The Web