departo Is a Modern Departure From Luxury Home Goods
departo Is a Modern Departure From Luxury Home Goods
1/12 Photos
2/12 Photos
3/12 Photos
4/12 Photos
5/12 Photos
6/12 Photos
7/12 Photos
8/12 Photos
9/12 Photos
10/12 Photos
11/12 Photos
12/12 Photos
Committed to delivering high-end homewares without the steep price tag to match, departo is changing the way we think about home decor. Originally a foldable furniture concept created by Yabu Pushelberg and Stellar Works, departo grew into a complete home catalog, championing dynamic design inspired by the belief that our home's needs change as we do. From plates and glassware to bathroom accessories and table linens, everything is intended to evolve with you, promising endless possibilities that'll stand the test of time. The best part? They've officially landed in the Design Milk Shop. Read on to learn more about the concept behind the craft.
The antidote to the "fast design" model that overcharges and under delivers, departo goods are intentionally made to transcend any one use or placement in your home, offering the flexibility to switch things up as you need. Their high quality craftsmanship and rich, earthy tones and textures invite us to slow down in a world that's always on the move, while fixed, permanent materials like ceramic, cast-iron, metal, and glass anchor us to the present moment.
To add a little mindfulness to your morning coffee routine, look to departo's Ceramic Pourover. The artisanally crafted pourover can be used with any of their ceramic mugs to brew the perfect single cup of coffee, or set on top of their teapot when making coffee for a group. Factor in the pourover's warm, neutral glazes and you've got an elevated coffee accessory worthy of your coffee ritual.
$32
Shop Now >>
More than a means to recharge your energy reservoirs, sipping your espresso should be a savored moment of calm. The departo espresso set is proof of this, complete with an espresso cup and matching saucer. Expertly crafted in the brand's signature neutral glazes and featuring exposed rims and geometric details, the set's meticulous, modern design adds elegance to our favorite part of the day.
$36
Shop Now >>
A true multifunctional must-have, departo's Ceramic Serving Platter goes beyond your kitchen or dining table. The ceramic platter is the foundation of the brand's ceramics line and can be paired with anything in their collection or yours, making the platter a perfect perch for just about anything – from toiletries in your bathroom or keys at your entryway, to candles on your coffee table or snacks for afternoon tea.
$38
Shop Now >>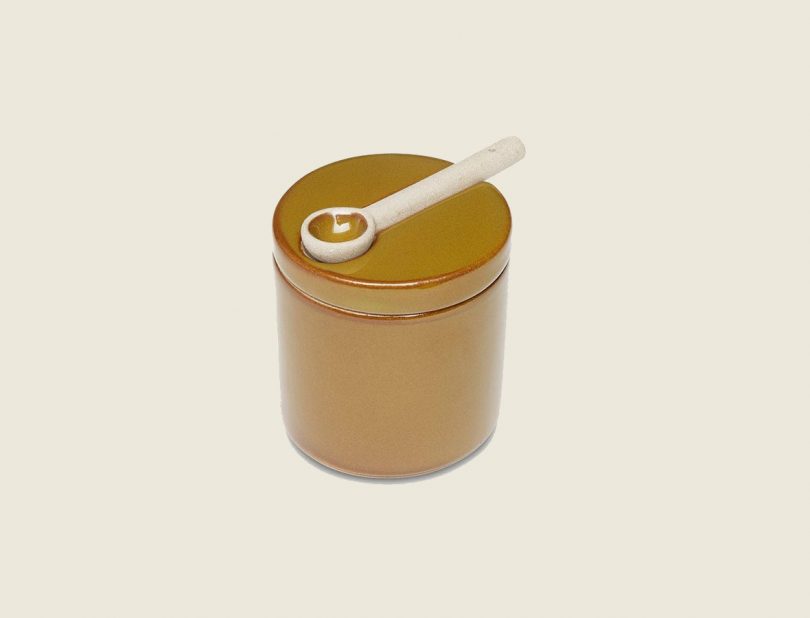 A sweet and stylish storage solution, the departo Sugar & Spice Bowl ritualizes your coffee or tea time routine while adding a natural, modern aesthetic to your countertop. Made of departo's classic stoneware ceramic and available in their rich neutral shades, the Sugar & Spice Bowl consists of a vessel and a matching scoop that sits snugly on the lid. Just fill it with your favorite sugars, salts, or spices to seamlessly add flavor to your go-to drinks and dishes.
$38
Shop Now >>
departo's Linen Placemats are a tabletop staple. Made of 100% natural linen and finished with delicate edge detailing, the placemats bring natural textures to your tablescape. Plus, they come in a range of soft, muted neutral shades like oatmeal, lavender, slate, tobacco, and chalk – giving you the freedom to mix and match for a table setting that's entirely your own!
$29
Shop Now >>
Round out your coffee or tea ritual with departo's Ceramic Tea Pot. Instead of needlessly overcomplicating a tried and true form, departo stuck with a timeless tea pot shape that'll never go out of style – and still included thoughtful details of course. The stoneware material successfully retains heat to keep coffee and teas hot, while the tapered lip allows for a smooth and easy pour. We recommend pairing it with their pourover for the perfect cup!
$54
Shop Now >>
departo's compact stoneware bowl is quite literally the little thing that makes everyday life special. Perfect for snacks and small bites, the Little Ceramic Bowl features a half-lip edge that adds modern geometric interest and catches light while still prioritizing function. The Little Bowls can even be combined to create an eye-catching centerpiece! There are tons of timeless colors to choose from, though we're partial to Slate Gray and Tobacco especially for this time of year.
$16
Shop Now >>
departo's take on the classic dinner plate ticks all of our boxes – delivering a minimal look, wide surface area to accommodate meals of every type, and a shallow rim to keep foods from slipping and sliding around. What's more, departo's go-to earthy color ways add richness to your table setting. Whether you mix and match between colors, or pair them with departo's other plates to create a set, you'll love the visual statement these make on your table.
$24
Shop Now >>
We love the handmade feel of departo's Low Ceramic Bowl. The bowl features a playful geometric shape – with a strong circular base that juts out from its wide angle to a fanned-out lip that makes the bowls as wonderful to look at as they are to use. Available in the classic departo glazes, the Low Ceramic Bowl is perfect for individual use and serving alike and is bound to inject magic into every meal.
$28
Shop Now >>
These sleek modern glasses feature an elevated, pillared base and smooth rounded curves that make them a simple yet stylish addition to your table. The High Glass is perfect for tall cocktails, water, juice – you name it. True to their ethos, departo encourages you to mix and match with their other glasses: the Low Glass and the Wine Glass. Available in tinted blue and smoke gray colors, your cup will always be half full with these aesthetically pleasing glasses in your life.
$12
Shop Now >> 
Speaking of possibilities through permanence, the rigid look of the High Candle Holder will make a statement anywhere in your home. The candle holder's cast iron construction is made even more tactile due to its padded leather lining, giving the harsh material a sense of warmth. Style it on your dining table alongside your other departo pieces, on your bookshelf, side table, mantelpiece, and more.
$45
Shop Now >>

Shopping any of our departo favorites? Share your haul and tag us @designmilk to be reposted on our Instagram!