I'm sure most of us have spent a chunk of our childhood and more sitting on those basic wood picnic tables that are not only uncomfortable but they're awkward to climb into, especially if you're wearing a dress. Dirk Wynants has figured out a solution that solves both issues in the Virus collection for Belgian brand Extremis.
Virus is a playful collection of picnic tables that come in a 2-seater, 3-seater, 4-seater, and 5-seater, letting you pick the size you need for your family or allowing you to choose a mixture if you want to plan for backyard parties. Each version is based on the same seating frame, no matter the size, creating continuity in the line. Whether you have a 2-seater or a 5-seater, each person gets their own individual seat, unlike traditional picnic tables where you're required to climb over the attached bench.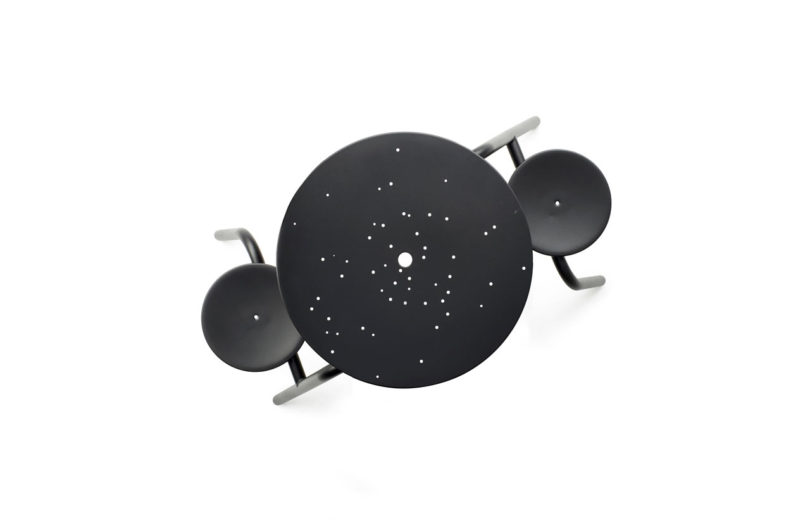 Another smart aspect of this design is that not everyone has the space for the larger tables making these a great option. With people going smaller, sometimes all you need or have room for is a 2-seater for a balcony or terrace.
The outdoor tables (which have the holes in the tabletops and seats for water drainage) are made from zinced and structured powder-coated steel, while the indoor versions are just made using structured powder-coated steel. Each table is available in seven colors – White, Black, Earth, Silk Grey, Reed Green, Wine Red, and Sky Blue.

Design From Around The Web