F5: Holly Freres Looks Forward to Travel, a Great Wine + More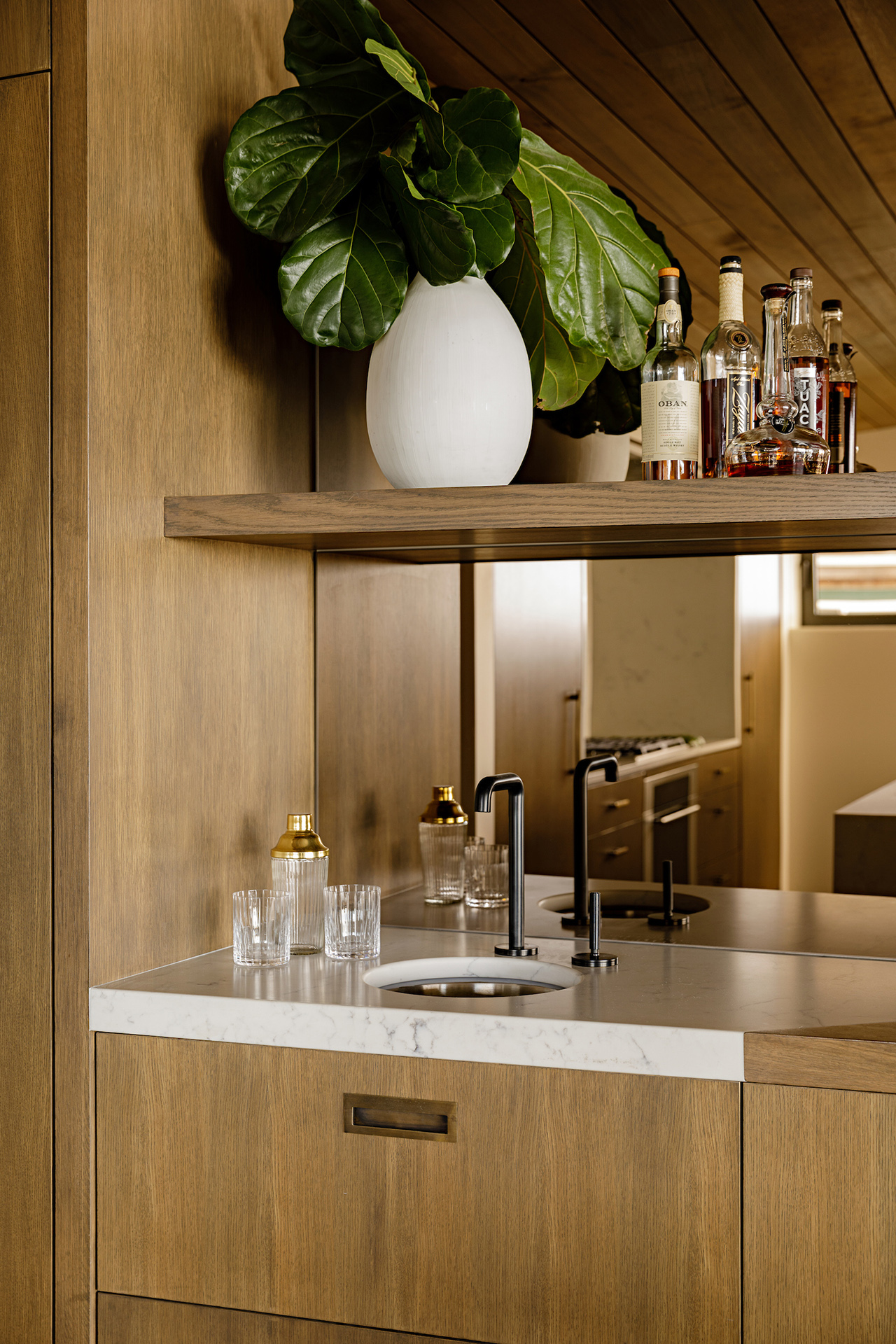 F5: Holly Freres Looks Forward to Travel, a Great Wine + More
1/11 Photos
2/11 Photos
3/11 Photos
4/11 Photos
5/11 Photos
6/11 Photos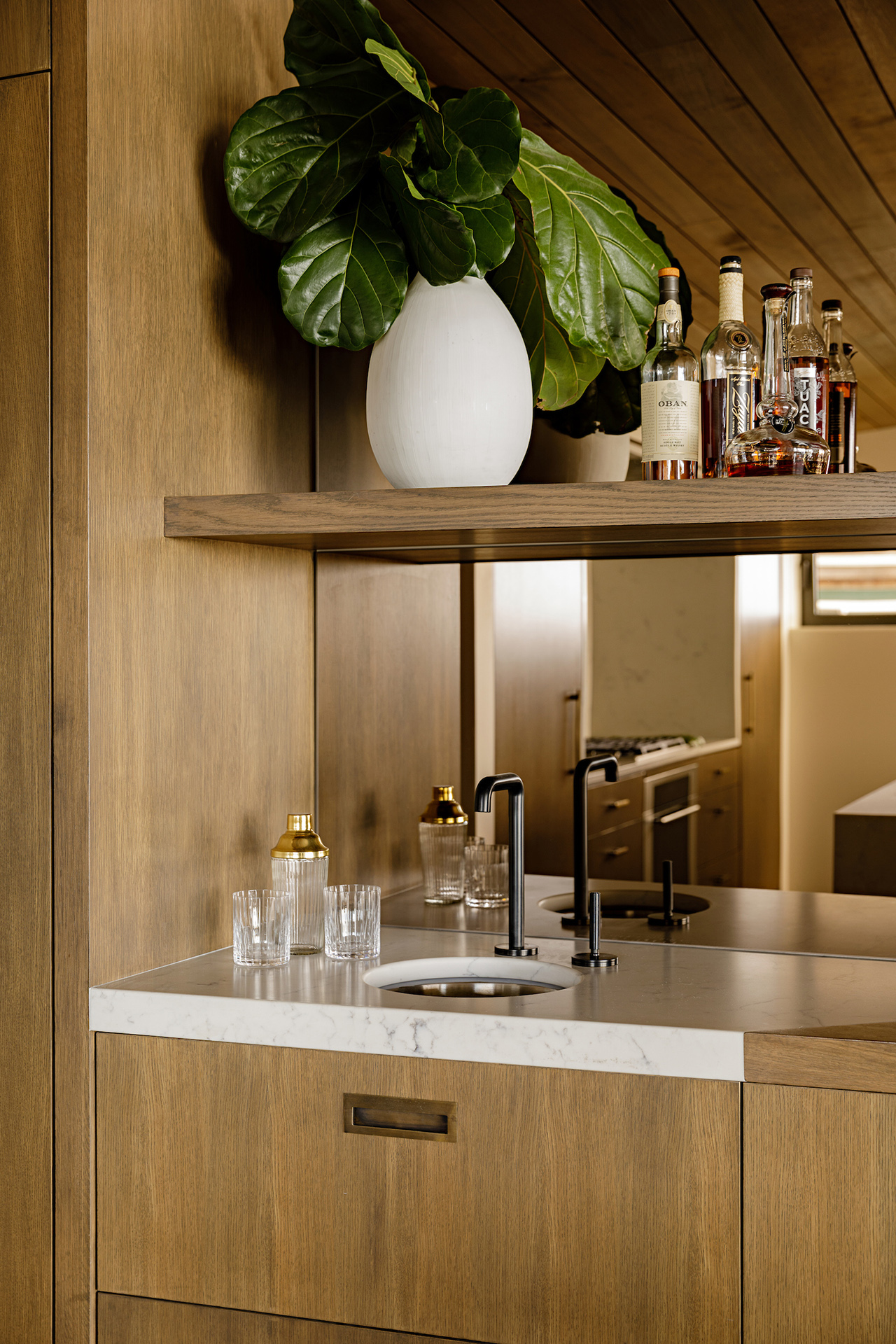 7/11 Photos
8/11 Photos
9/11 Photos
10/11 Photos
11/11 Photos
"I knew at a very young age that I loved design," said president of Portland, Oregon based JHL Design, Holly Freres. "My mom restored a 1920s Tudor when I was in high school. I vividly remember helping her select the finishes for each space and watched how she developed the story by weaving our family history and modern finishes together." Today, she proudly leads a woman-owned and run business that was founded in 1999 by her mother, Jane Freres.
"[My mother] nurtured me to be a savvy-minded business woman, but she also showed me how to have a discerning eye. Jane started the business and trained me in my twenties. One of my first pitches was to a group of investors for a new commercial building – the entire interior package and branding. She let me run the show, and from then on I've been learning and growing my practice. Twenty years later, I am still loving it."
Holly took the lead as Principal in 2003, and now leads a 12-person team of collaborative, dynamic design visionaries. Her husband, David Horning, leads the building design and architecture side of JHL. Both Oregon natives, their backgrounds includes a mix of residential and commercial projects, including restaurant and hospitality clients, high-end single-family homes, and retail and industrial designs.
Holly's extensive experience traveling – which includes living in France and New Zealand, as well as visiting much of Europe, Mexico, Southeast Asia, India, and Africa – has helped shape her modern aesthetic. She relishes the juxtaposition of textures and colors encountered during her travels, such as vibrant, hand-dyed ikats from Indonesia or hand-made artifacts of Africa.
As well as a successful business, Holly seems to have her work/life balance down pat – which includes belting out a few songs in the car each day. "My commute home is delightfully short, so I find a good tune or two helps me reorient my joy to share the love with my family of four when I get home. My little ones are five and seven, so we dive right into art, cooking together, and telling stories of their school day," she shared.
We're happy to have Holly Freres joining us today for Friday Five!
1. Cape Town, South Africa
Cape Town, South Africa is a place I visited with my husband about a decade ago. It quickly became the favorite trip of my lifetime. The city was very metropolitan yet also felt like it was on the verge of being engulfed by rugged, natural beauty. The blend of historic and modern architecture was incredible. In particular, the buildings in the wine region of Franschhoek are centuries old, and yet the interiors were so gracefully modernized. The people coming from all over the world, combined with beautiful views and amazing food and wine, made for a life-changing experience.
2. Handmade Textiles
I am fascinated by anything woven. When I travel, you will find me deeply immersed in the textiles of a region. There is so much to glean about a culture through an understanding of fabric makers. I always ask about the tools they use, what fibers they work with, and how the art and production of textiles impacts a community. I love learning about what the different patterns and symbols mean. Some of the richest conversations I have had were in Jaipur, India where everyone I talked to spoke from a place of incredible pride. I'll also never forget hiking to some of the smaller villages in Sumba, Indonesia to learn about the beautiful Ikats made by local women on the island.
3. The Versatility of Etna Rosso
We are doing so much work in wine country these days, and I am very much delighting in all of the perks that come along with it! I haven't yet earned the title of wine aficionado, but I definitely know my way around a cellar. I am really enjoying the versatility of Etna Rosso. It's a medium bodied, dry red wine with a very fresh taste. It comes from a volcanic region of Italy, so there is an acidity and minerality to it. You can eat it with meaty pasta, or chill it and enjoy with lighter fare like grilled shrimp.
4. Sacré-Cœur Basilica, Paris, France
I lived in France in my twenties, and when I visited Paris for the first time I fell completely and totally in love with Sacré-Cœur Basilica. This ancient Roman gem of Byzantine architecture is like nothing I had ever stepped foot into. Its mass, its location on the hill, its solitude and peace. I will never forget the feeling of sitting inside and taking in all of the details. I visited during the daytime and at night to study both the interior and the exterior form. It truly is the sacred heart of Paris. I can't wait to show it to my children one day and see it again through their eyes.
5. Local, Natural Materials
In our designs, we advocate for use of natural materials in their purest form. This stems from my upbringing in Oregon, where my family has been in the wood products business for more than 100 years. In order to have this type of tenure in the business, you have to think long-term about how you are using the earth's resources. I am very proud of the approach my family has taken over the last century to harvest sustainably, use every last piece of a log, and ultimately re-plant.
Work by Holly Freres + JHL Design: