F5: Interior Stylist Colin King on Favorites and Arranging Things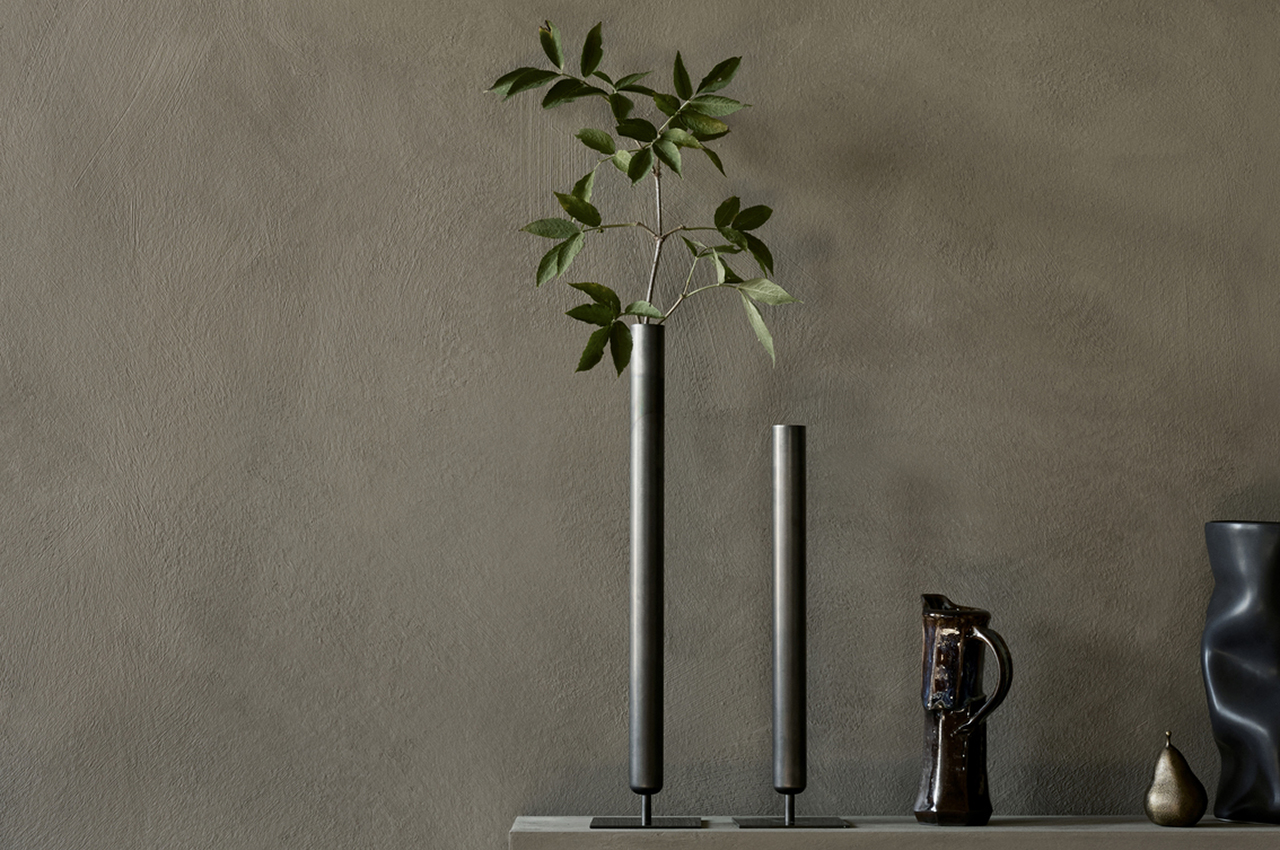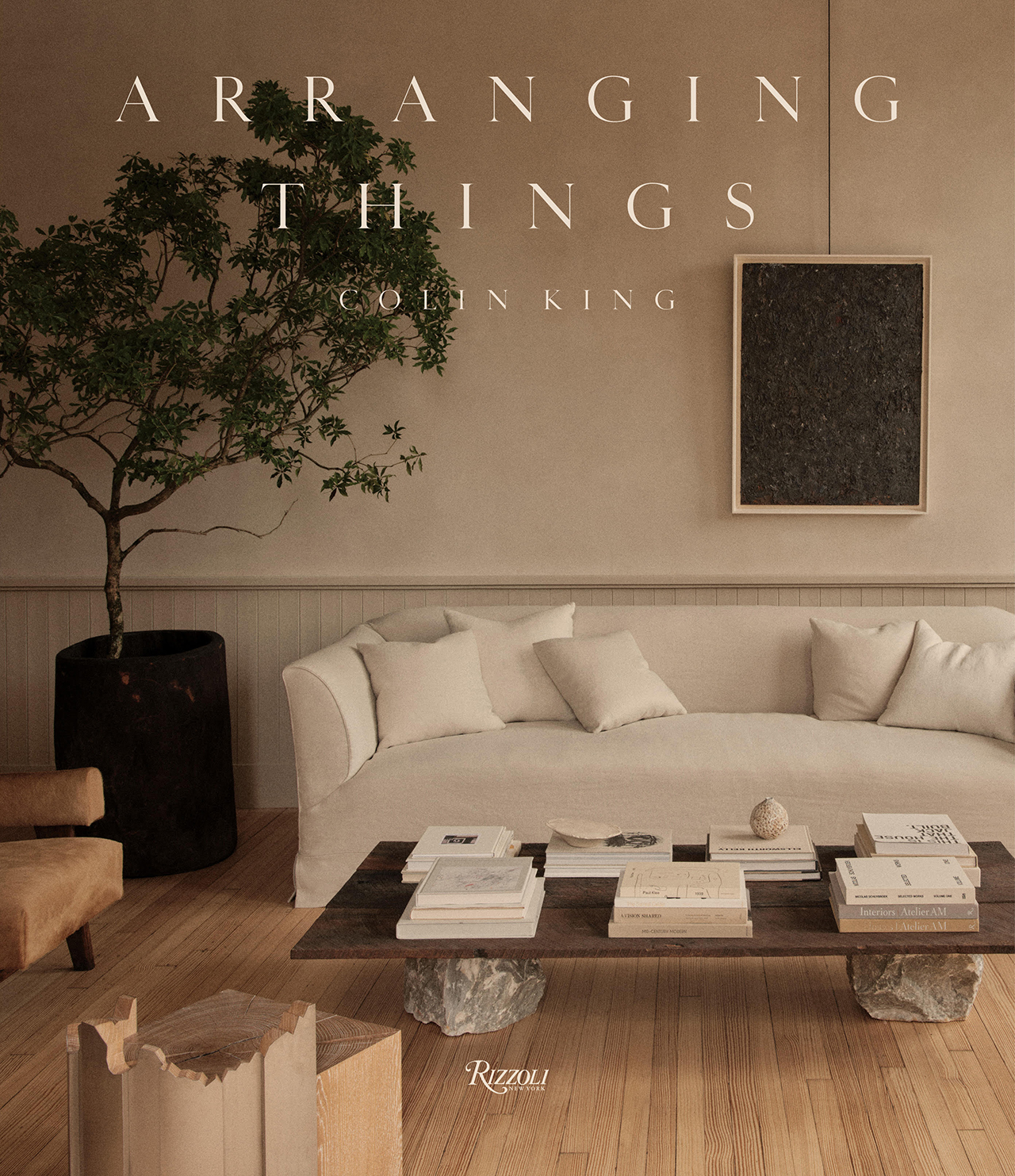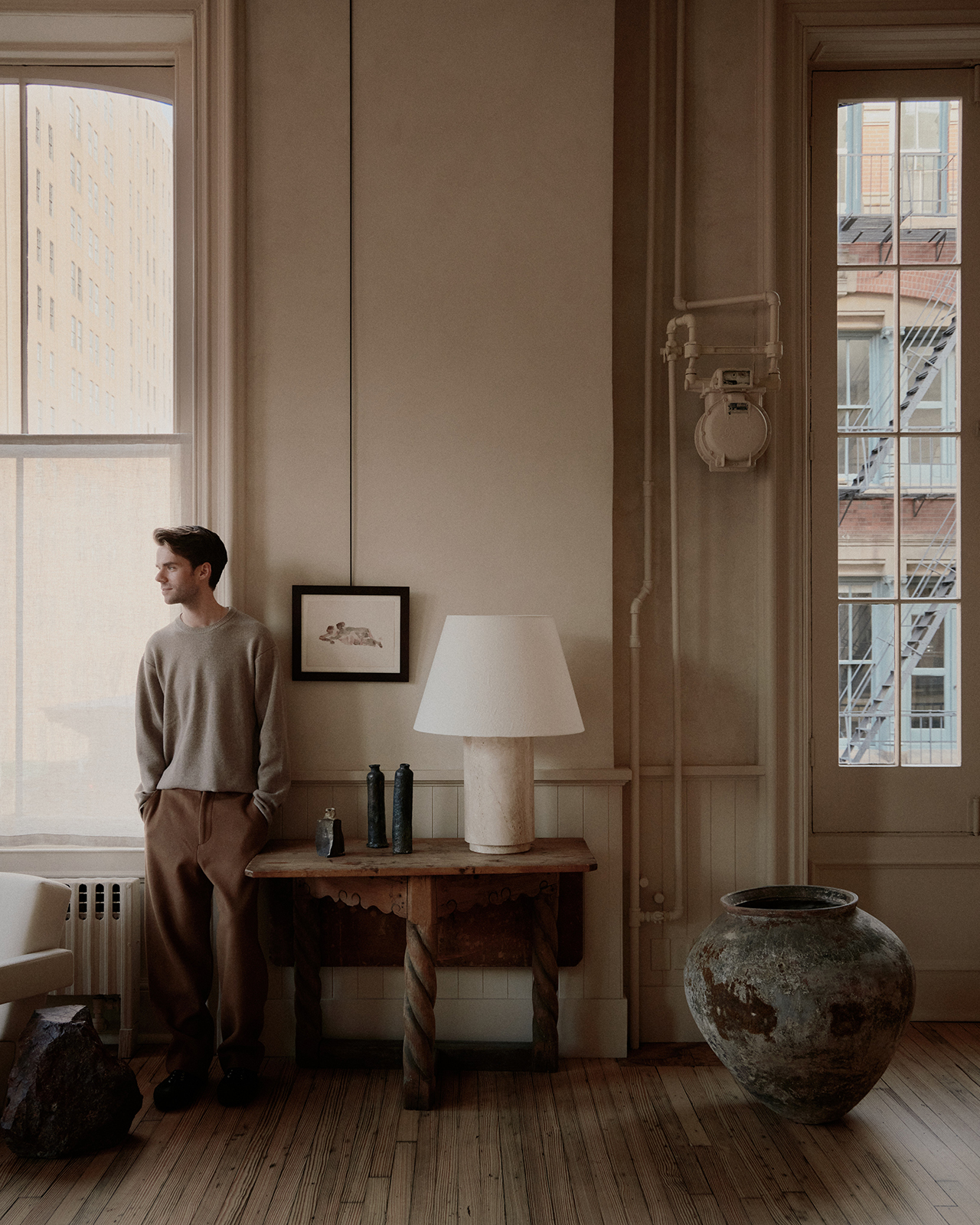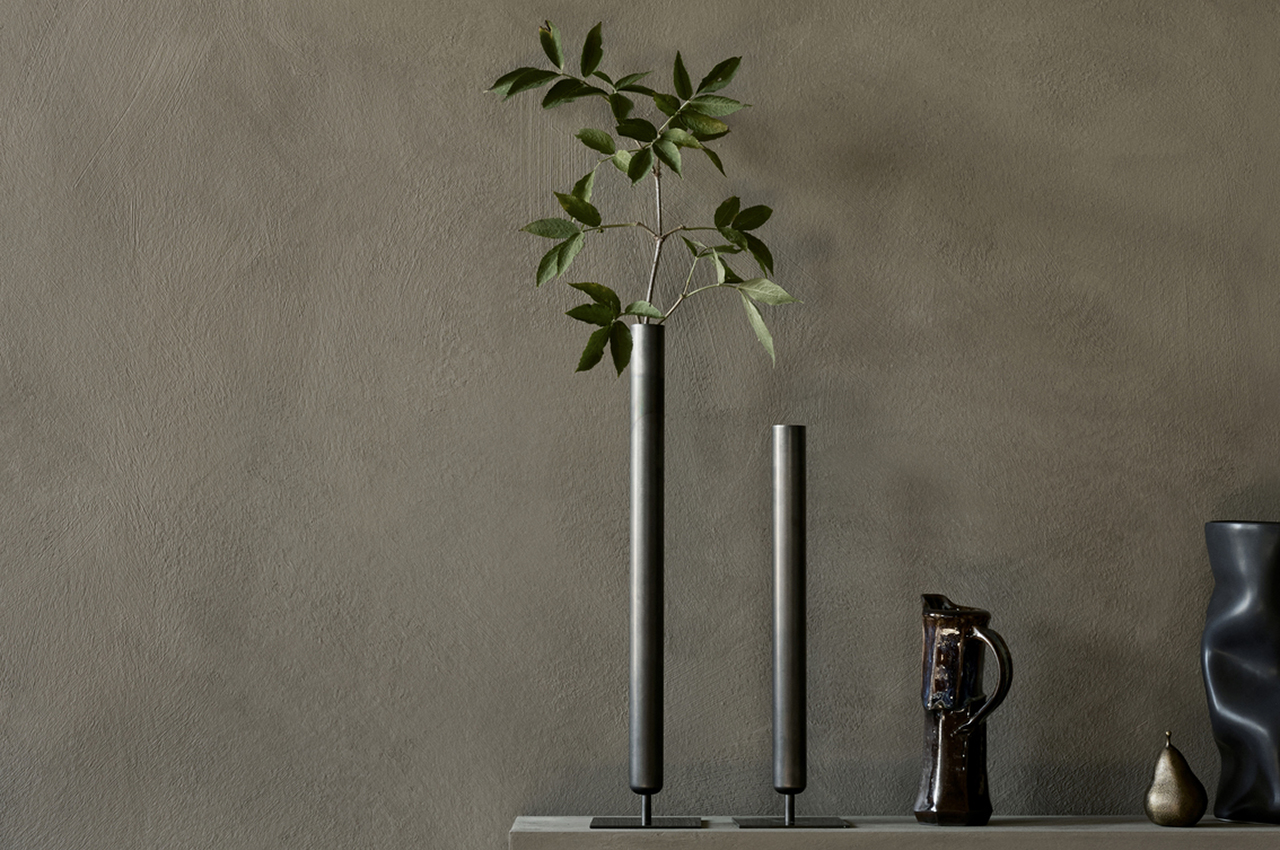 F5: Interior Stylist Colin King on Favorites and Arranging Things
1/11 Photos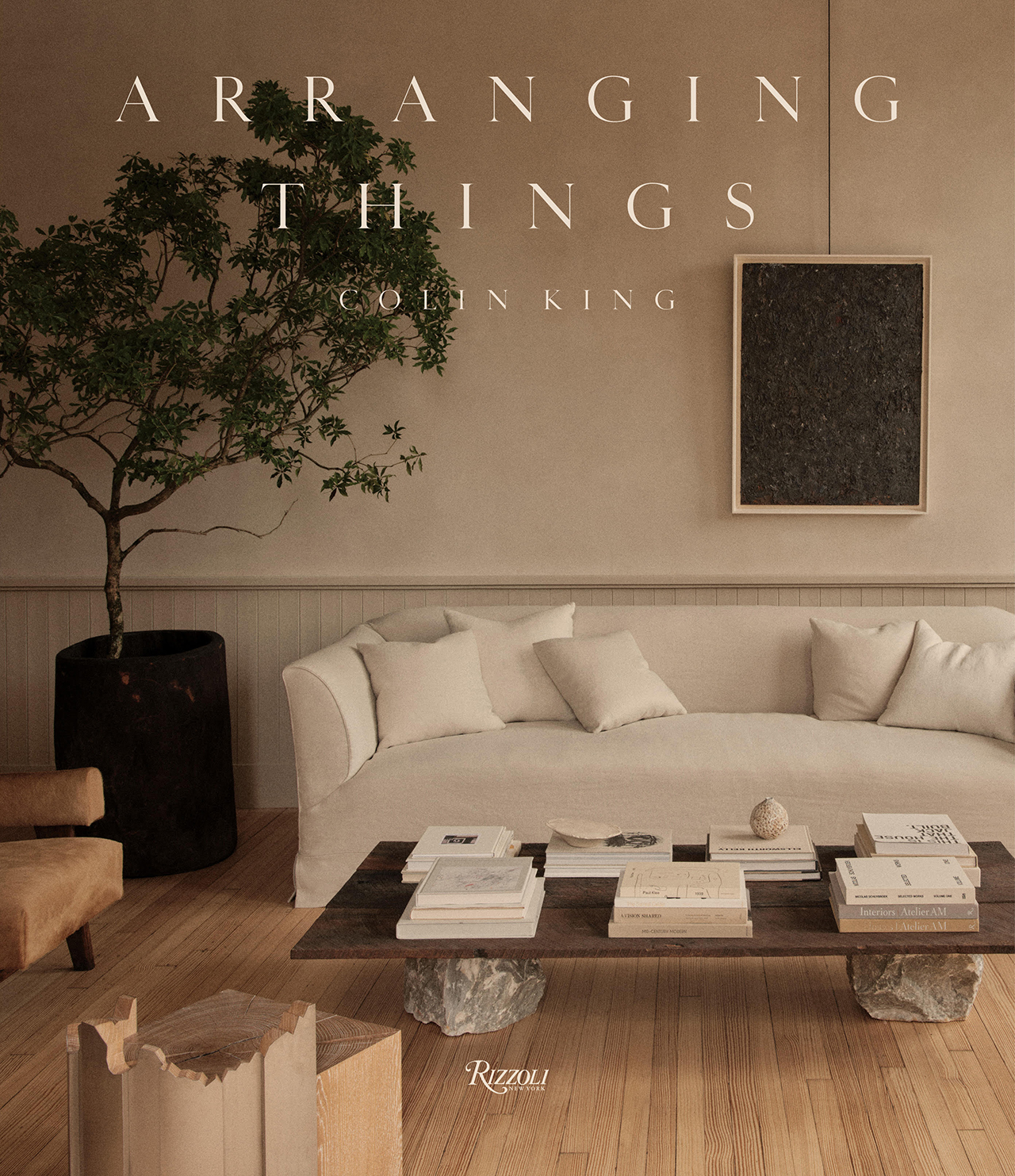 2/11 Photos
3/11 Photos
4/11 Photos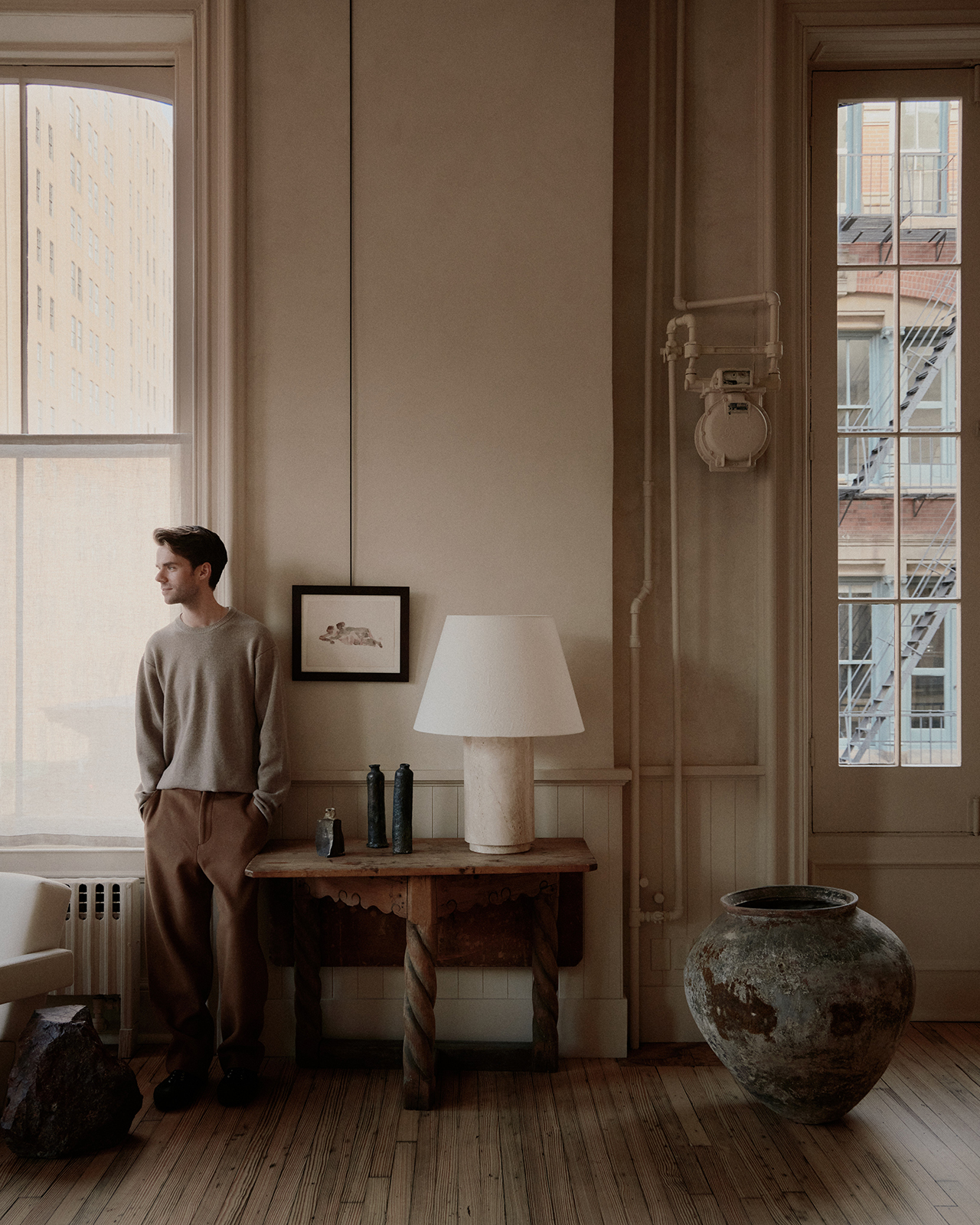 5/11 Photos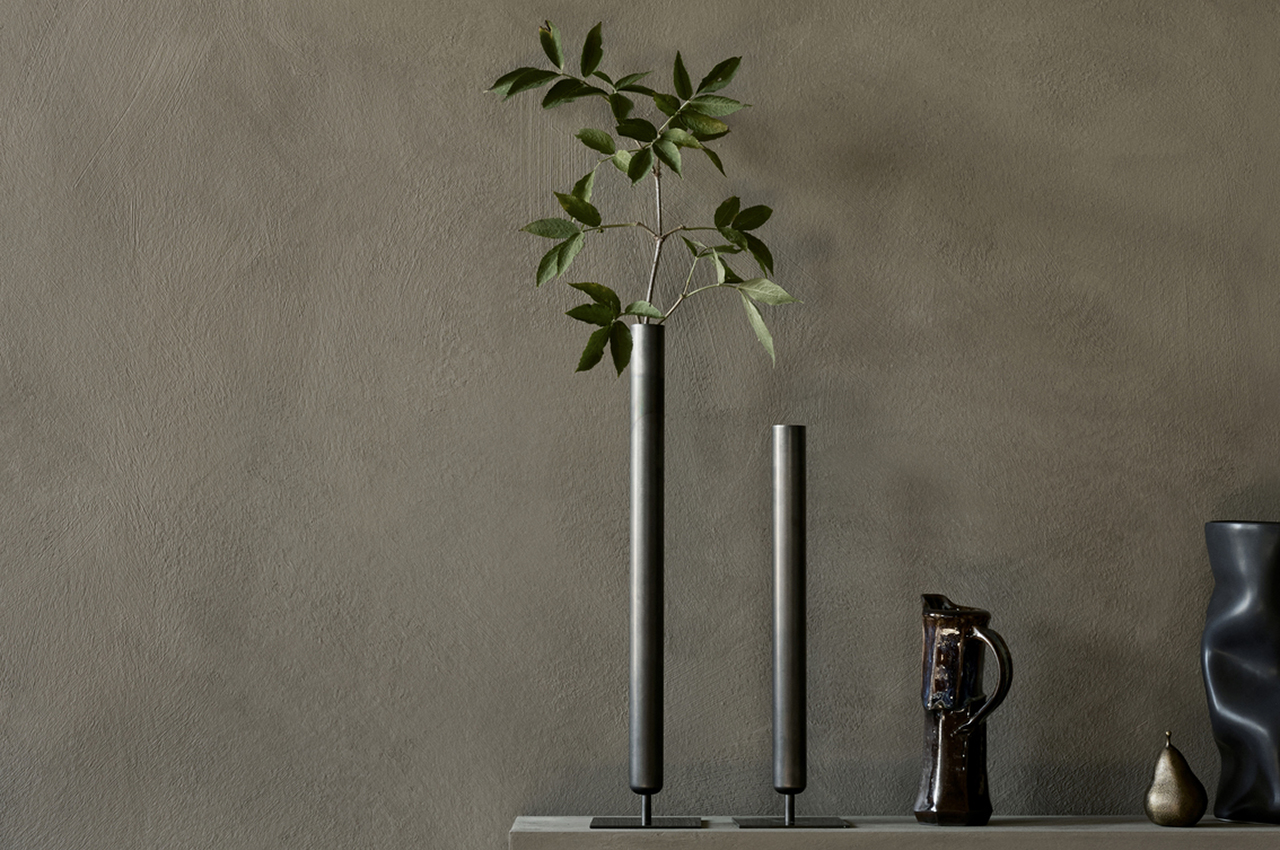 6/11 Photos
7/11 Photos
8/11 Photos
9/11 Photos
10/11 Photos
11/11 Photos
As a former dancer, interior stylist and product designer Colin King has an understanding of the power of stillness. It's an awareness he brings to his practice since moving to the realm of interiors. By working with several design firms where he oversaw content creation and art direction, Colin became more and more curious about how to execute and capture visual storytelling through the arranging of objects. The experience led him to make an unspoken promise to the forgotten corners of the home, that he would transform them into something worthy of attention.
As a go-to stylist for many leading brands and publications, Colin is a regular contributor to Architectural Digest, T, Ark, and Rum magazines. He collaborates regularly with West Elm, Anthropologie, Zara Home, Crate & Barrel, and Roman and Williams Guild, and has his own product lines with Beni Rugs and MENU, with more in the works. Colin was recently named the Artistic Director-at-Large at Beni Rugs and continues to expand his practice to include product design, private client interiors, exhibition design, and creative direction, spreading his signature aesthetic across the industry.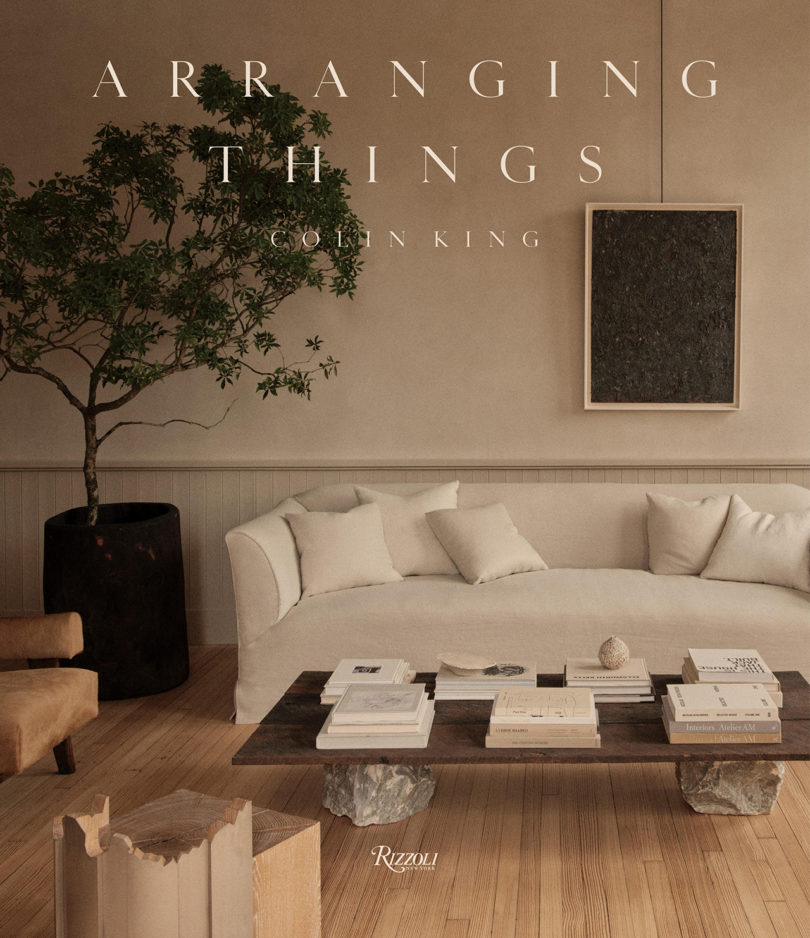 This month Colin adds another title to the list: author. Arranging Things, published by Rizzoli, shares his intuitive, personal process of elevating spaces. It takes shape through a series of anecdotes and visual essays written with Architectural Digest's Sam Cochran and a foreword by Robin Standefer of Roman and Williams. Organized by theme, Arranging Things offers insights into Colin's approach to styling through showcasing his work for home brands and publications, installation design, and even his own home.
"Arranging Things is about looking at objects in an unexpected way, and encouraging others to view them beyond their everyday use," Colin shared. "Whether a bowl, a single candle, a branch from your yard, I want readers to elevate these simple objects to create sophisticated vignettes that bring joy into their home."
This week, Colin King joins us for Friday Five!
1. Florals + the Flower Market
Having elements of nature around me in my home is extremely important. Whether I am styling a shoot or just sourcing fresh flowers and branches for my own home, I always return to the flower market on 28th Street. My favorite spot is 28th Street Wholesale Flowers – Persaud and his team take great care of me there and they always have the best selection.
There is a large branch in my living room which usually stands 8-10ft tall. I enlisted my good friend Alex Crowder, founder of Field Studies Flora, and her foraging team to help me source unique branches of this scale. I decided to go with a branch instead of a tree so I could change it out every couple of months and watch the decay which provides me with so much inspiration. Florals and nature add texture, color, softness, life, and inspiration to every space.
2. Print
I am a lover of all things print. Whether it's overspending at Casa Magazines, combing through the shelves at the Strand, writing notes on stationery, or reading the newest selection from my book club, there is nothing I love more than holding something tactile and tangible. I am always picking up the latest issues of AD, Arc Journal, World of Interiors, and Apartmento. I love to look at design and styling through the eyes of others, I learn so much that way. Whenever I travel, I am always on the hunt for out-of-print books or obscure finds with interesting covers for my own personal collection and to style with. A book is always a favorite prop. I have this beautiful stationery that I love using to send thank yous and spontaneous notes to clients and acquaintances. And right now I am deep in The Power Broker, the most recent select for my book club. There is just nothing like print.
3. Exercise + Dance
I danced almost every day from the age of eight. Moving my body helps me connect to myself and get in the present moment – I have so much gratitude for my facility and a healthy body. Five days a week I go to Barry's Bootcamp classes and once a week I attend my friend Marisa Competello's Moves dance class. It's there where I find a sense of freedom and belonging. It's all ages and all levels and it's just pure joy. I have no attachment to the outcome and just really try to let go and lose myself in the music and movement.
4. Seeing Art in Person
I am a member at almost every museum in the city, from the Met to the Noguchi, the MoMA to the New Museum. I am also a member at the Joyce Theatre, which is a dance performance venue in Chelsea. I think it's really important as a creative person to see what other artists are making across all mediums. Some recent standouts: Lea Michele in Funny Girl, my good friend Eva Alt's choreography at the ABT Incubator performance, and the Lucio Fontana Sculpture show at Hauser and Wirth. I love doing studio visits with friends like ceramist Natalie Weinberger and Danny Kaplan to see their process and shop their newest creations straight from the kiln for shoots. I've even sat for artist Jack Ceglic as he drew my portrait in his East Hampton studio. I try to find the balance of looking at both dead and contemporary artists.
5. Being an Uncle + Godfather
Becoming an uncle (twice), and recently being asked to be Godfather for a friend's son, has brought me more joy than I could have ever imagined and taught me a new kind of love.
Work by Colin King: