The funky Factoria Joven ("youth factory") skate park in Merida, Spain opened this past March. Since then, energetic teens have been biking, skating, climbing on and around the undulating curves and brightly-colored structures of the inviting and inventive complex, designed by Madrid-based SelgasCano Architects.
The concept was first introduced in 2006 by Carlos Javier Rodríguez Jiménez, a physical education teacher  who studied the humanization of urban spaces, and four collaborators. Architects José Selgas and Lucía Cano were inspired by the forms and construction of Chinese dragons, and specified inexpensive building materials, including lightweight polycarbonate. The building was completed in just 13 months.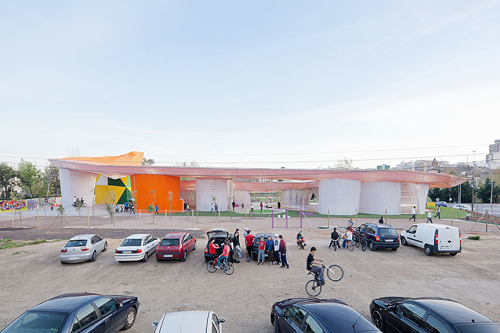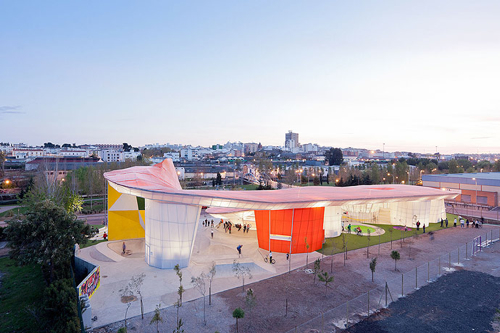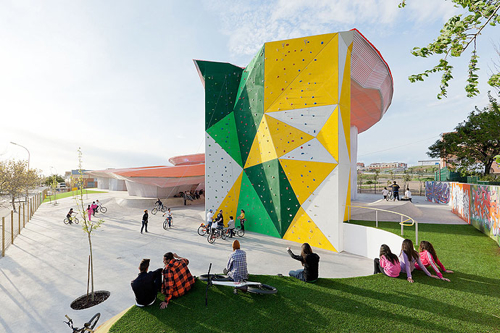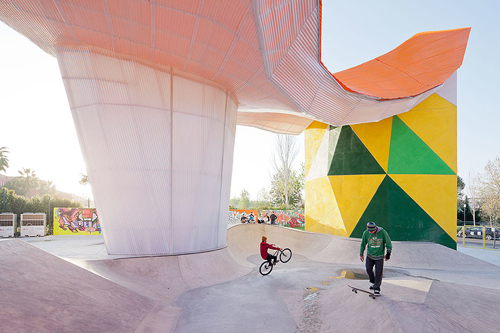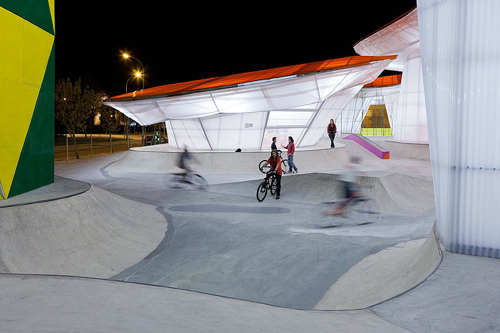 In addition to the outdoor features, the building houses a computer lab and a dance studio, as well as meeting rooms and spaces used for for street theater, video and electronic music, and even graffiti. We hope American urban planners and educators will see this and take note.
Photos by Iwan Baan.