Seriously, we've got a lot of new stuff with more on the way in October. Check it out!
We love the new concrete cufflinks and tie clip by Maple+Mauve. Plus, we've also stocked their concrete earrings!
Speaking of cufflinks and tie bars, check out these sculptural ones from Pico Design.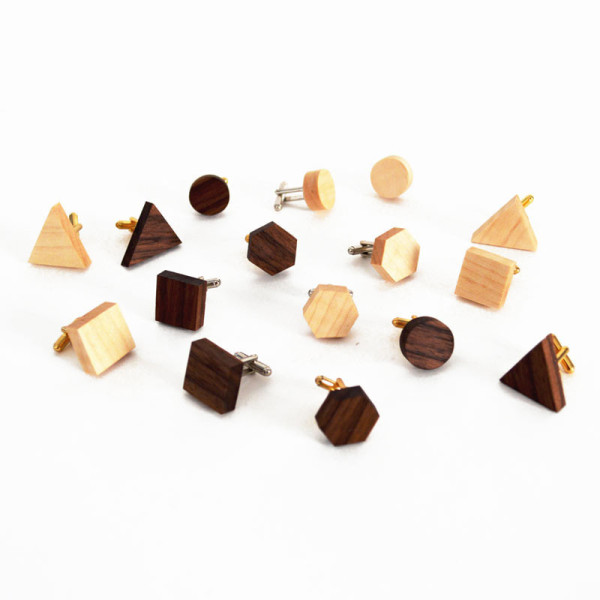 If you want something a bit warmer, Emma Holland Denvir has just released wooden cufflinks in a variety of geometric shapes, as well as small walnut stud earrings.
California-based Lisa Anderson Shaffer was taught needlework by her grandmother, Zelma, and has been creating her own textile designs for the past 15 years. Under the name Zelma Rose, she makes needlework and handwoven textile jewelry.
Handmade in LA, WKNDLA's creations are a hybrid of wood, brass and textiles.
Modern lasercut designs in wood and metal from San Francisco-based Molly M Designs.
We've also god some architecture-inspired pieces: Etched cuffs and Scaffold bangles by Lauren Markley.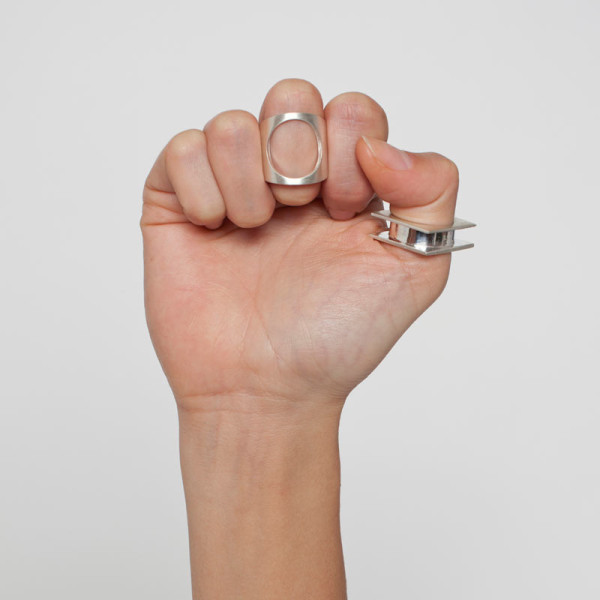 New York-based Studio Madeline's gorgeous recycled metal rings are both sculptural and architectural. I love how you can create little architectural structures on your fingers.
More new pieces:
Delaunay Earrings by Yumi Endo
Brass/Blue and Gray twisted necklaces by myLifebox
Follow Adorn Milk on Twitter, Facebook, Instagram and Pinterest. Sign up for the Adorn Milk mailing list.