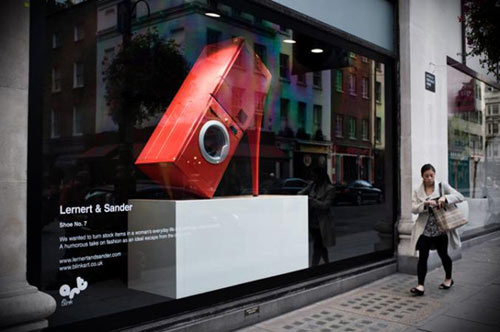 We should talk more about window design. Not only is this art a great one, but it saddens me to see so many missed opportunities when I'm walking down a city street. This spectacular window design series by Dutch duo Lernert & Sander for big-time London department store Selfridges would make anyone stop and stare. Are those shoes? Wait, are those shoes made out of a washing machine? Very impressive.
The windows were created to promote Selfridges' new shoe galleries and will run through November 2010.
Production by Blinkart and photos by Lex Kembery.
[via Ignant]