Summer may be over but that doesn't mean the good weather is. For Fall, Fatboy® USA has introduced their latest lifestyle collection, which includes the Bolleke light, the Tsjonge Jongetje chair, the Attackle balloon dog bench, and the Concrete Seat. The new products are designed to spruce up your spaces in a clever way that only Fatboy® can, and bonus, they're all suited for indoor or outdoor use.
Bolleke is a portable hanging light that's cordless and rechargeable, making it a great option for an outdoor party. A silicone cord wraps around most objects so you can use it as an hanging pendant in a tree or group them together for a more artistic effect.
Tsjonge Jongetje is a smaller version of the lounge chair with the same name. Available in four color variations, the cozy chair and ottoman is the perfect addition to a child's room or a game room.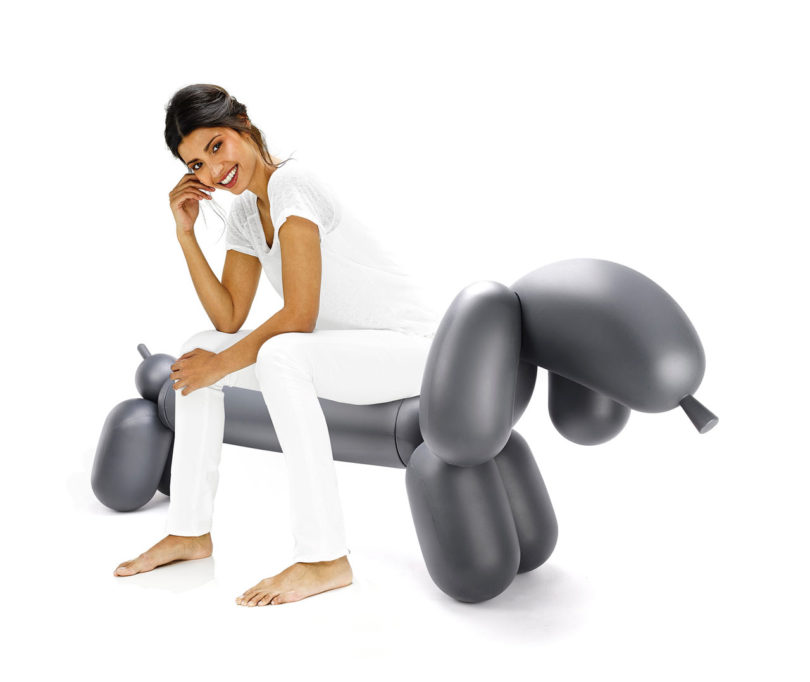 Attackle! is a four-legged bench that resembles a balloon dog. It easily holds two people who are looking for a playful place to rest, while doubling as a piece of art. This pet is guaranteed to get attention from visitors but not from chewing on their shoes.
The Concrete Seat is a multifunctional piece that was inspired by concrete building blocks. Its simple shape means you can also use it as a table in your living room or on your patio. Don't worry though, it's not made of heavy concrete, which means it can easily be moved to another area when needed. If you want to weigh it down, there's a twist cap underneath allowing you to fill the seat with sand.