We spotted some hidden gems and new discoveries at this year's Dwell on Design show in Los Angeles. Let's take a look at some of our faves:
Felted "rocks" by Rock Pillows
Cute felted goods from Feltware
Circular lights by Josephine Repetto
The coolest "hoverboard" active standing balance board by Fluidstance. This thing is so much fun and would make standing at a desk much less of a chore. Check it out in action in this Instagram video!
Modern geometric cement tiles by Tesselle
Painted kitchen utensils plus furniture and lighting by newcomer FEHLO.
IndoTeak Design reclaimed teak tiles
What happens when clay meets concrete? SHAPECRETE! We think this is a DIY game changer.
This incredibly beautiful handmade shuffleboard table by rug company Chandra
A stealthy, sexy matte black KitchenAid mixer that will actually make me want to start baking.
Loves this faucet by Franz Viegener
Adorable cork planters by Newd Elements
Bauformat's beautiful orange and black cantilever kitchen
Miele has a dishwasher that has no handle – knock to open! See it in action on Instagram.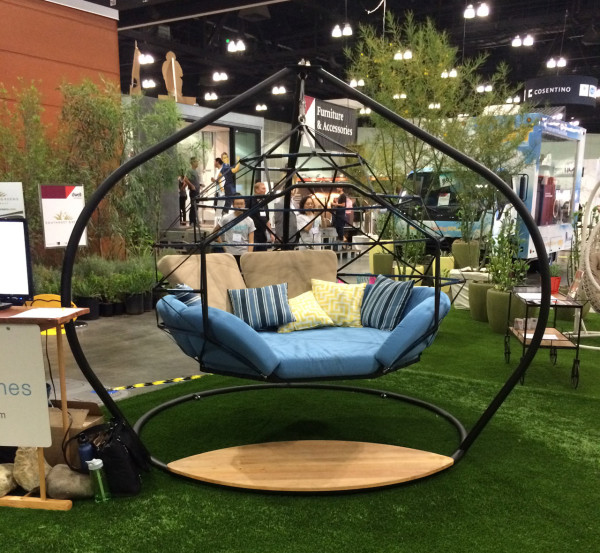 Kodama Zomes, or hanging nests from heaven, as I call them.