Fibulae is an 1800-square-foot pop-up shop/installation by Marc Fornes & THEVERYMANY and Focus Lighting Inc. made to display the jewelry of LA-based designer, Irene Neuwirth.
Kind of part space pod world, part biology lab, the jewelry is displayed in 19 illuminated glowing gold and glass pods, which create an other-worldy landscape. The installation is made from 7,000 brushed aluminum parts that were pre-cut and assembled on-site.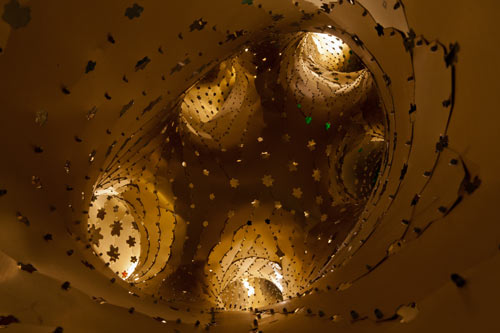 Part of the the Boffo Building Fashion series, the installation will only be open through October 12, 2011, so get over to 57 Walker Street, between Church and Broadway in NYC and check it out before it's gone.
Photos by Evan Joseph.