Lebanese firm Raëd Abillama Architects built this summer beach house along the northern coast of Lebanon in Jbeil. Built for a family of five and guests that might want to tag along, the house is situated to fit on a flat area of a rugged lot.
The design is such as not to disrupt the natural surroundings but to integrate it into the land, keeping its height restricted to a reasonable level. The public spaces are located upon entry to the home, with the private spaces located below.
On the other side, the house features lots of windows to help enjoy the coastal views.
I love how the long, rectangular pool juts out towards the ocean.
The terraces are at varying heights to create different seating areas, all with the view in mind.
The bedrooms, all located on the lower levels, are pushed as close to the ocean as possible. Outdoor seating areas rest on top of this part of the structure.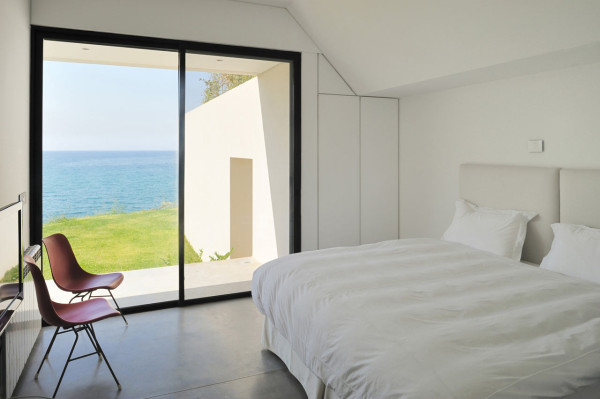 Photos by Géraldine Bruneel.