Humans having been erecting and carving columns as architectural structures since the Bronze Age (3000-1000 BCE), first with wood, then later in the hands of the Greek using stone, later perfected by the Romans to grace their most important temples and other buildings. One wonders what they would have made of the idea of 3D printing a 2.7m tall concrete column in entirety in just 2.5 hours.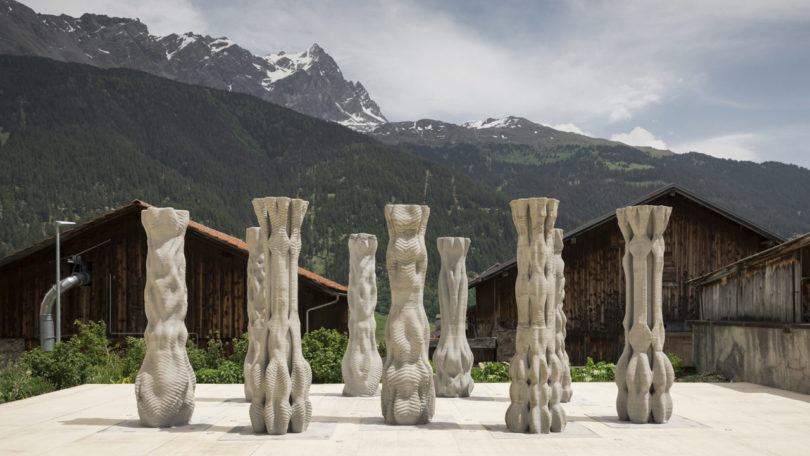 Concrete Choreography is the collaborative efforts between Digital Building Technologies and the Origen Festival in Riom, Switzerland, an installation consisting of nine 2.7m tall columns. Each column is 3D printed in layered extrusions of concrete, resulting in a muscular bio-organic extension that only requires 2.5 hours to print, a process made possible through technology developed by ETH Zurich, with the support of NCCR DFAB.
Students of the Master of Advanced Studies in Digital Fabrication and Architecture explore the unique possibilities of layered extrusion printing, demonstrating the potential of computational design and digital fabrication for future concrete construction.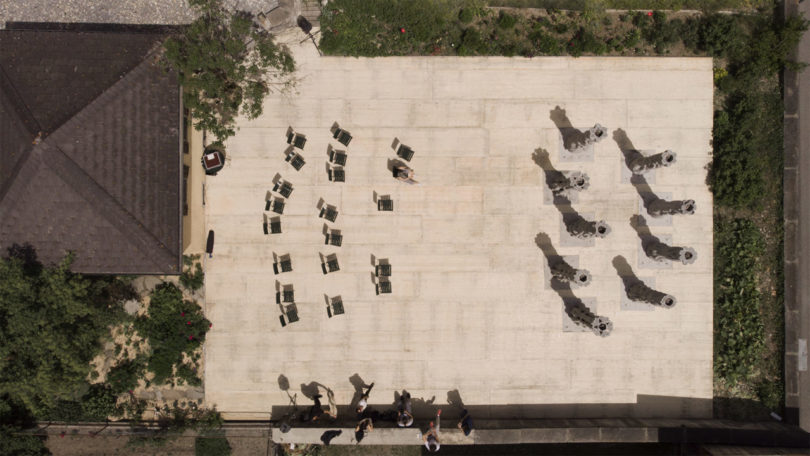 The nine columns now live as stationary partners for dance performances for the 2019 summer season in Riom, Switzerland, an example of computationally-designed architectural ornamentation as a nod to the past and a step toward the future.