What if you could 'copy and paste' your favorite places and spaces as architecture on demand? The technology to reproduce architecture in exacting detail is already available, with 3D scanning hardware and software able to map complex shapes down to the millimeter – a process utilized by London and Hong Kong based creative studio Unknown Works to fabricate an unusual concept restaurant in Chengdu, China, based upon 3D scans of numerous fish and chip shops from around the UK.
China's "duplitecture" – architectural replicas erected in semblance of existing landmarks from around the globe – is already renowned for dotting residential and commercial developments across the country to different degrees of success. But with Scott's Fish and Chip in Chengdu's Taikoo Li shopping district, the duplication of details have been taken to another level. Original facades, joinery details, salt shakers, fishy trinkets, and even wallpaper textures were scanned using lidar scanning and photogrammetry from around the UK to give this Chinese outpost the semblance of an original chip shop.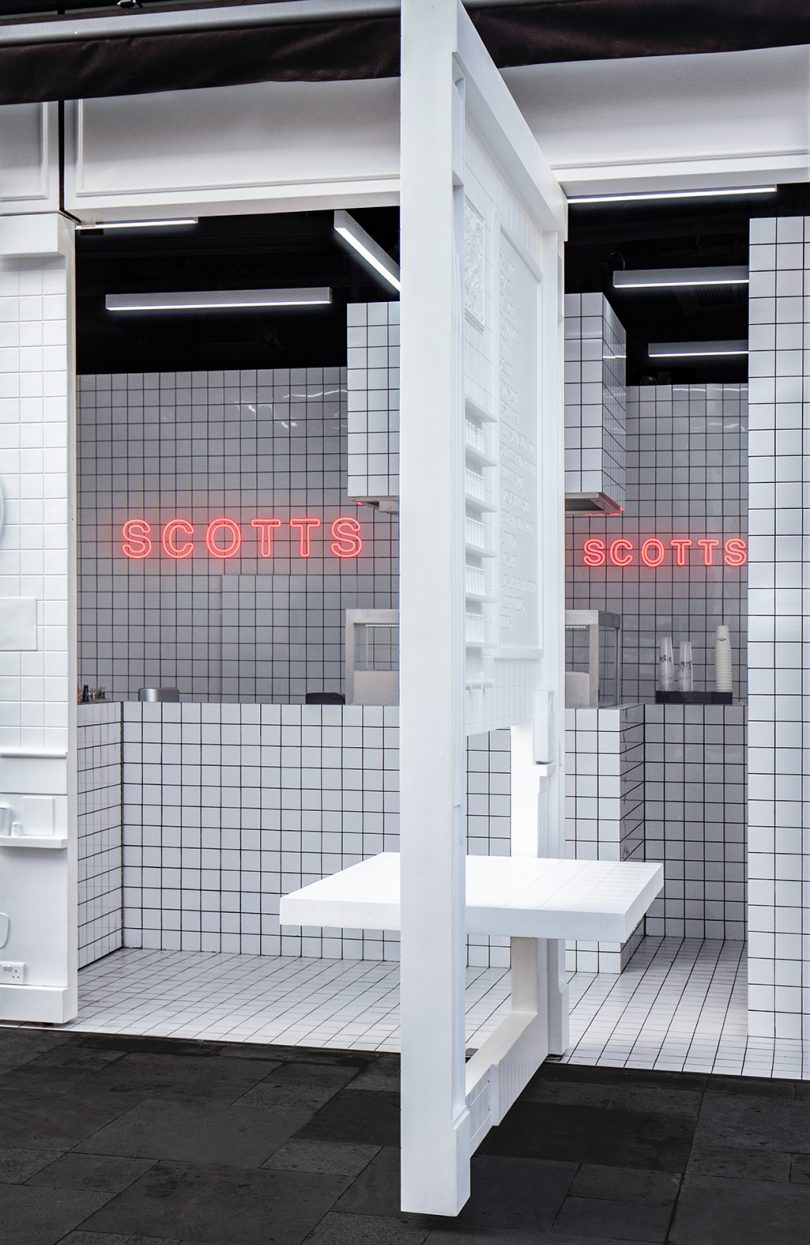 The 33-square-meter fish and chip shop was constructed using alabaster white Glass Reinforced Plastic (GRP), fabricated using large scale 5 axis CNC milling machines normally used to create film sets and theme park landscapes, resulting in a stark and modernized facsimile of the original.
Unknown Works was founded by Theo Games Petrohilos, Ben Hayes, Kaowen Ho, three friends who originally met studying at the Bartlett School of Architecture. Their Chengdu Scott's Fish and Chip shop project is intended to spark discussion "around the guises of what cultural exchange, dialogue and trade can take in modern Sino-British relationships", delivered in the international languages of both food and design.