For starters, this black poolhouse, designed by Marc Merckx. The bold, linear architecture is softened by the lush landscape and sweet pool. I might even start enjoying the sun with this poolhouse.
If you're like most of us over here in Southern California, then you're still eating ice cream in October. So, why not make it interesting? This black sesame ice cream and matcha tea cones, from Plus Une Miette, almost look too cool to eat.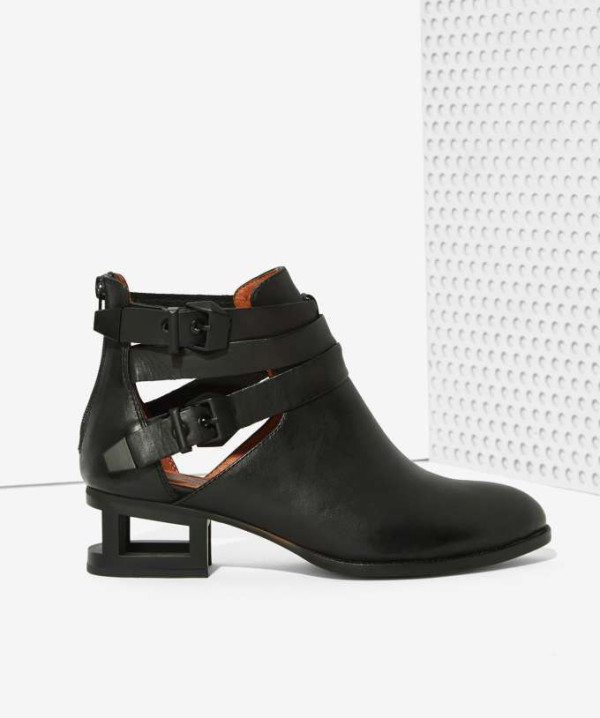 However, cooler weather is around the corner, so let's wear the weather transition stylishly with these cut-out boots from Nasty Gal. Although I've seen cut-outs before, this rad heel is an nice detail.
Admittedly, these leggings from Net-a-Porter are too cool for school. It's like wearing art to go exercise.
Australia is just entering their Summer, if you haven't had enough… This awesome living wall, designed by Secret Gardens, is part of a harbor-side garden that has taken years to develop. Talk about the perfect bbq location…!