German design trio DING3000 have redesigned the traditional nutcracker into an innovative and smartly-designed Nutcracker that won't hurt your hands. If you've ever had to crack more than one or two nuts, you know what a pain (literally) in the hands it is so DING3000 took a stab at updating the classic tool for Normann Copenhagen.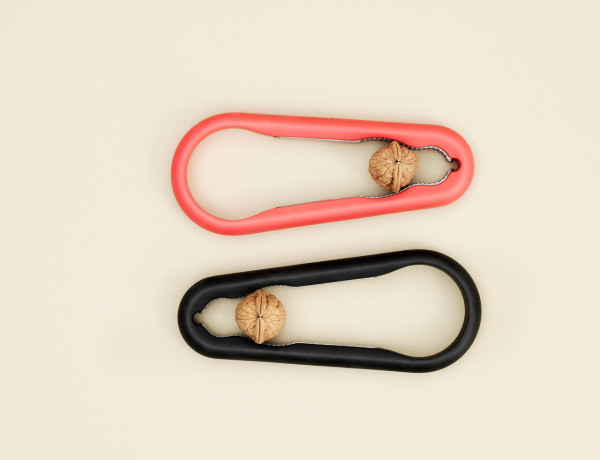 The tool is cover in silicone which gives you a comfortable grip and makes it easy to use. The coating helps the nutcracker to get back to its normal position after the nut has been cracked.
Nutcracker is available in red or black.