Floating Realities: A Float Tank Spa That's Bound to Relax You With Calming Pastels
Floating Realities: A Float Tank Spa That's Bound to Relax You With Calming Pastels
1/19 Photos
2/19 Photos
3/19 Photos
4/19 Photos
5/19 Photos
6/19 Photos
7/19 Photos
8/19 Photos
9/19 Photos
10/19 Photos
11/19 Photos
12/19 Photos
13/19 Photos
14/19 Photos
15/19 Photos
16/19 Photos
17/19 Photos
18/19 Photos
19/19 Photos
Float tanks have grown in popularity over the years for their ability to destress and detoxify the body. They allow you to just float in salted water without any distractions or sensory stimulation from the outside world. If you've been to a place with the tanks, you know there's nothing remarkable about the environment. BUREAU, however, is changing that for the better with Floating Realities, a float tank spa project in Geneva, Switzerland.
BUREAU utilizes calming pastels and minimal furnishings to create an environment that's void of distractions and outside imagery. Simple square tiles in pale yellow, pink and blue cover the floors with designs rising onto the walls in block patterns. Panels in the same colors break up the tile for added visual dimension. Matching benches and tables, along with green plants, round out the spa's lobby.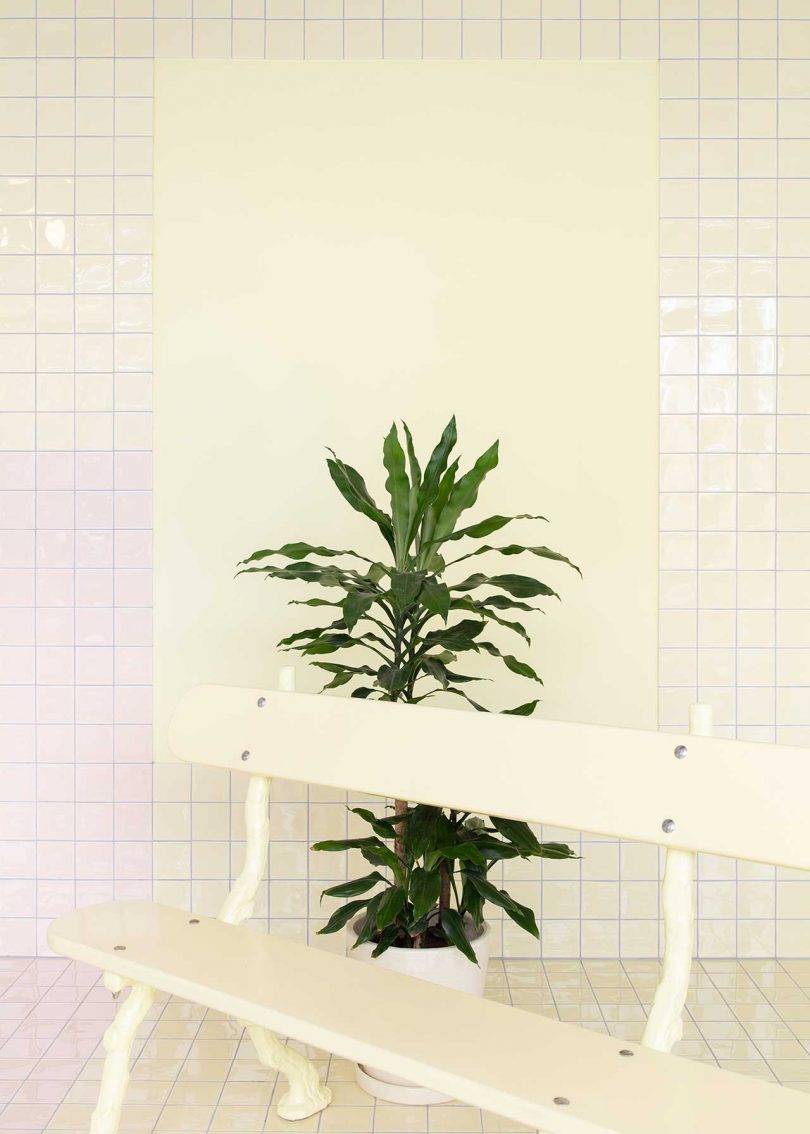 Further into the spa, a pink metal shelving system with blue lockers and accents provides storage for towels and clients' belongings.
Sheer white curtains on colorful rails offer privacy when needed during treatments.
Back in the tank rooms, the mood changes to a darker, calming vibe in preparation for total relaxation in the pods. Neon lights at the base of the tanks creates enough light to get settled in before the pod door closes. Then it's lights out in the tank and time to float!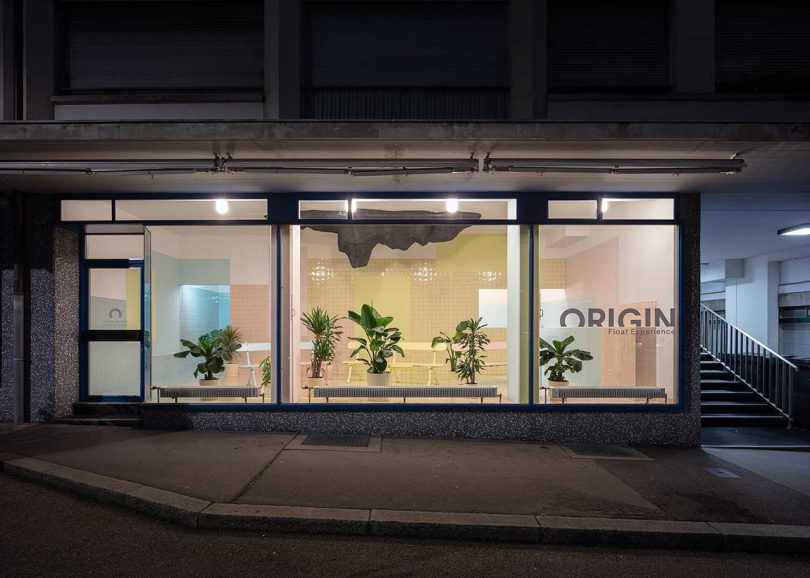 Photos by Dylan Perrenoud.
Modern Love
Whether you want to show some love to your partner, friends, pets, or just get a treat for yourself — you'll find plenty of thoughtful, design-driven Valentine's Day gift ideas in the Design Milk Shop.