Flos Illuminates New Collections From Ronan Bouroullec + Phillippe Malouin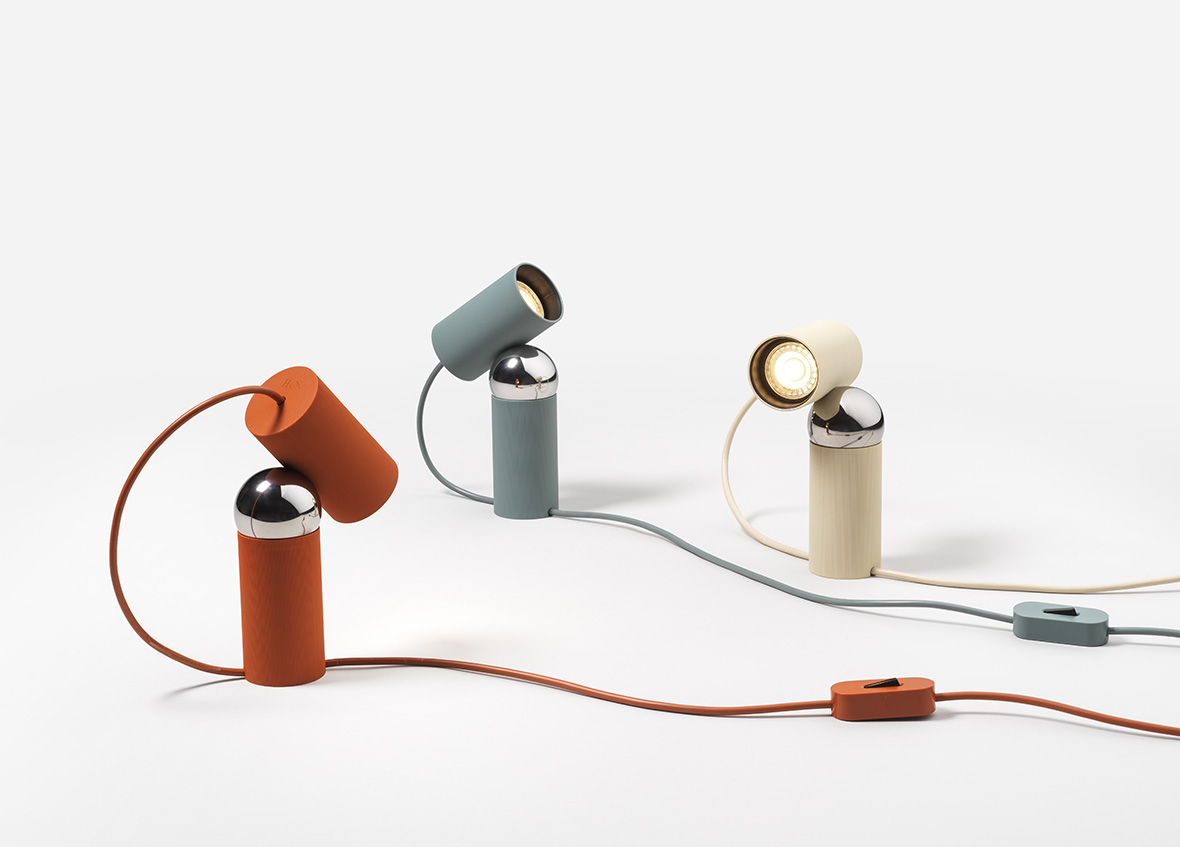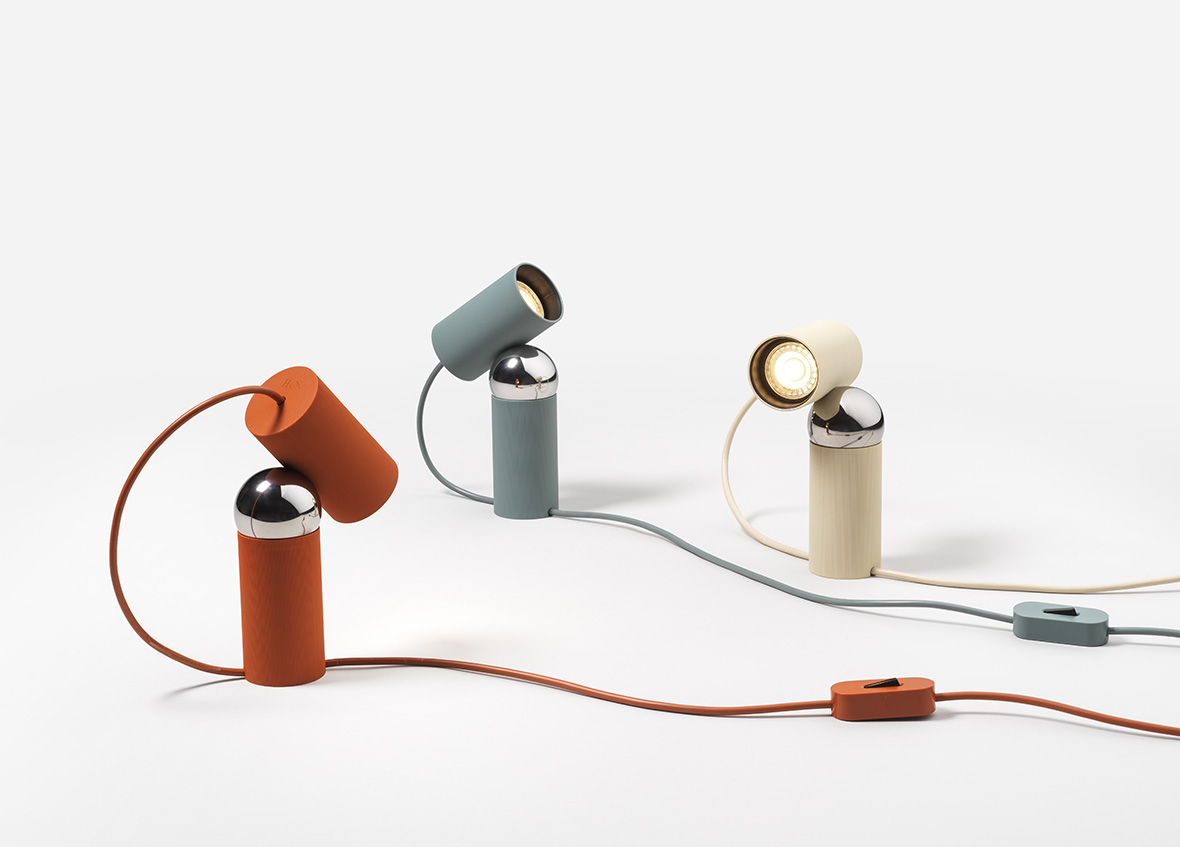 Flos Illuminates New Collections From Ronan Bouroullec + Phillippe Malouin
1/11 Photos
2/11 Photos
3/11 Photos
4/11 Photos
5/11 Photos
6/11 Photos
7/11 Photos
8/11 Photos
9/11 Photos
10/11 Photos
11/11 Photos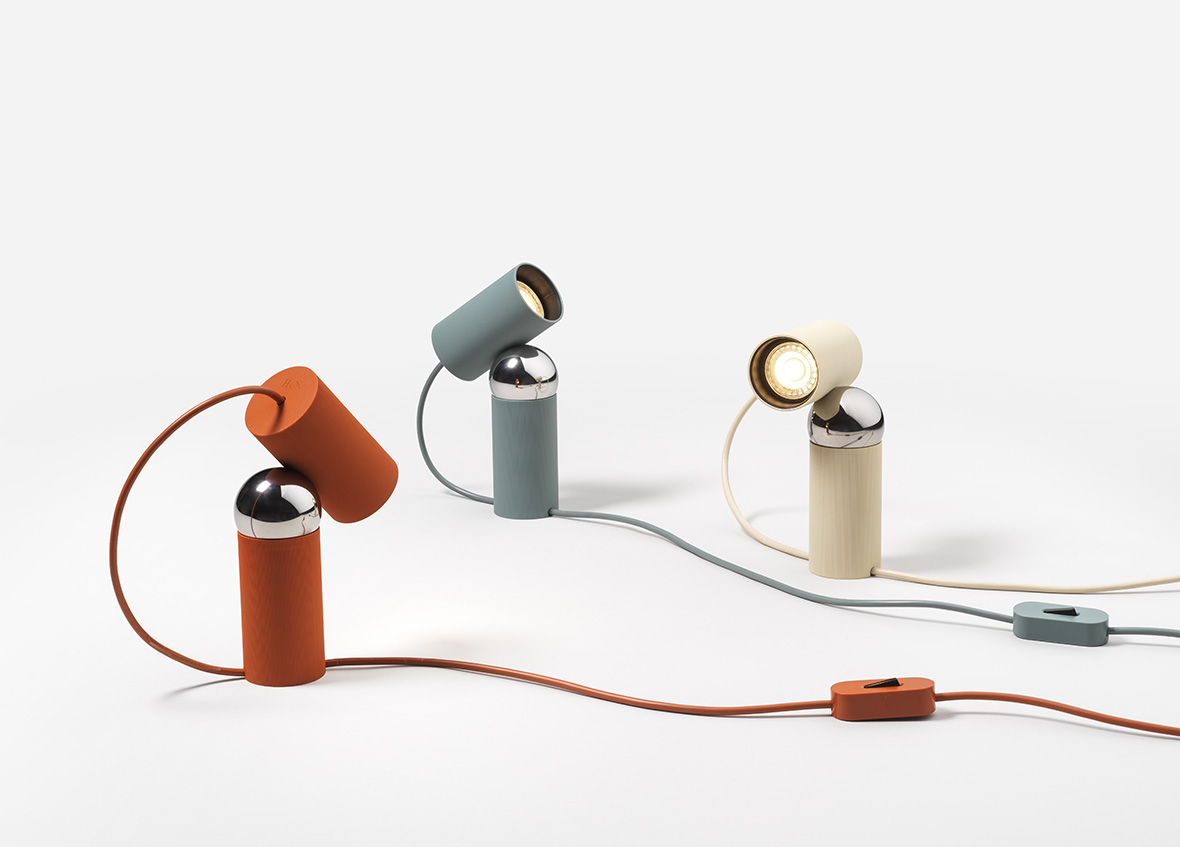 Of the eight lighting designs revealed by renowned Italian lighting manufacturer Flos for Milan Design Week 2023 at Euroluce, two share a similar approach to illumination in both form and function: Philippe Malouin's playful, adjustable table lamp draws inspiration from a classic French toy, while Ronan Bouroullec's trio of lamps emphasize the designer's ongoing affinity for utilizing ceramics to draw connections between manufactured forms and a material associated with the organically handcrafted.
Bilboquet is an adjustable table lamp brought to life by London-based designer Philippe Malouin, his first effort for the brand. The design is rather simple, but effective in its execution. You may remember playing with a bilboquet as a child. Composed of a perforated wooden ball tied with a string to the middle of a stick that was pointed at one end and equipped with a concave plate at the other, the challenge was to toss the ball upwards to attempt to catch it into the saucer or precisely reseat it into the stick.
Malouin's design retains the playful nature of its eponymous inspiration. Built around two-colored cylinders connected by a magnetic sphere, the articulating form allows the bulb-tipped cylinder to rotate and direct the light where needed. This adjustable design means the Bilboquet can function as table lamp, task light, or aimed toward a wall for indirect mood illumination.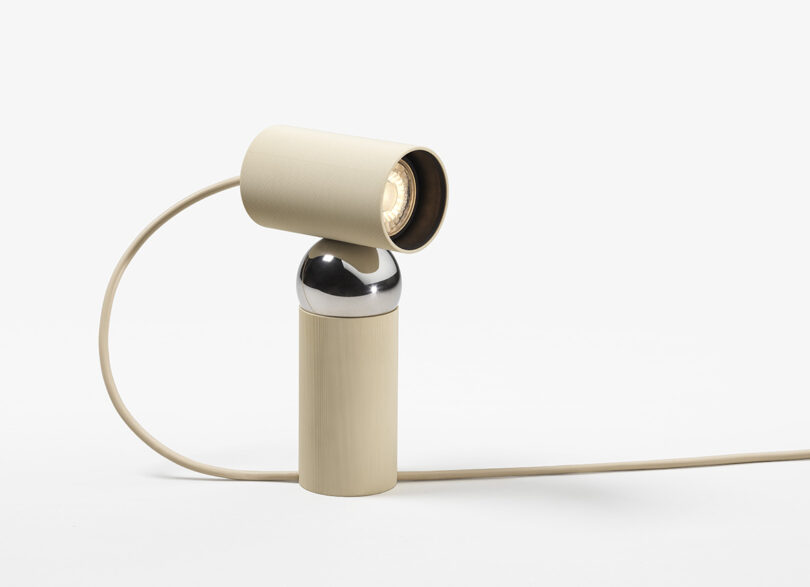 The Bilboquet will become available autumn 2023 from Flos in options of sage, tomato, and linen.
In similar, but distinctly in its own fashion, the Céramique collection for Flos designed by Ronan Bouroullec also is a spotlight of sort, minus the adjustable functionality of the aforementioned Bilboquet – meaning, each of the three designs share the same base, stem, and a cap with ceramic body and diffuser, but each version's cap is set to a specific non-adjustable angle: downward, forward, and upward. This illuminating trilogy is described to unite "the three members of the family, making them the protagonists of a single story."
"I love ceramics, flames licking the earth and enamel flowing over to envelop the form," says Bouroullec. "Ceramics are about desire, sensuality. I think that my work is increasingly moving in this direction; producing objects that are functional, certainly, but looking for a kind of elegance, of pleasure."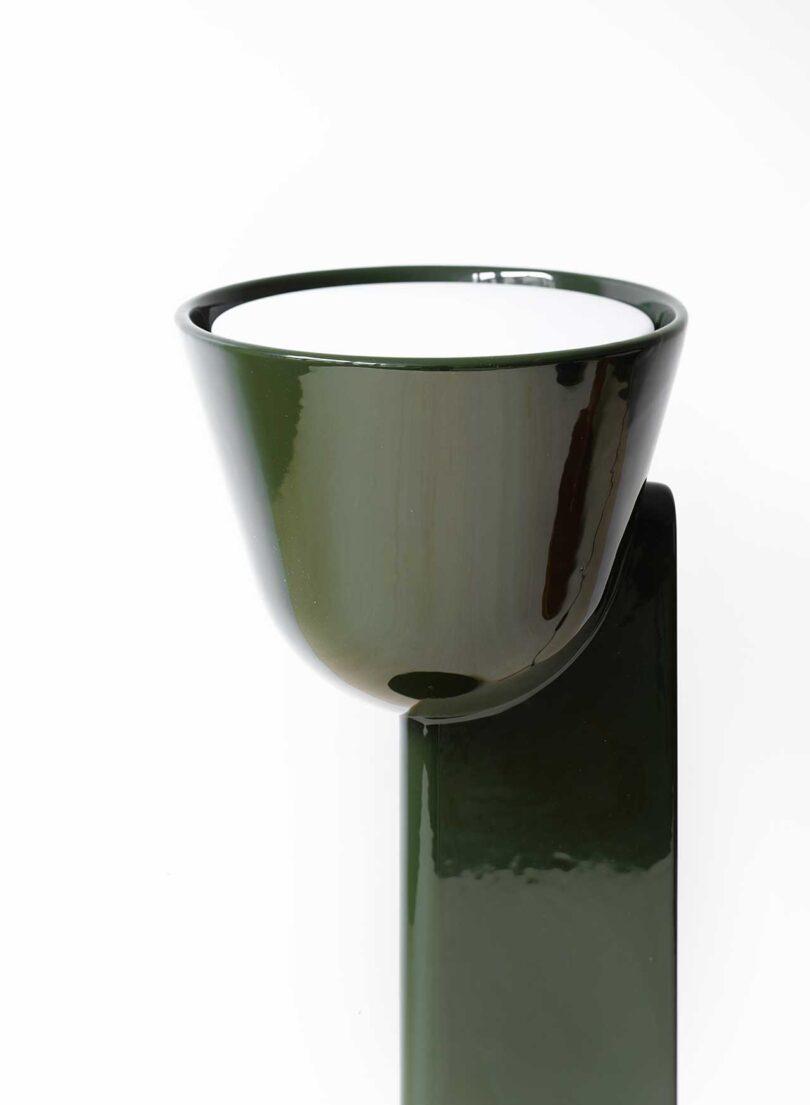 Céramique will be available from Flos in Moss Green, Navy Blue, and Rust Red, and includes a replaceable LED bulb.