Floyd Launches The Sectional: A Modular Sofa for the Future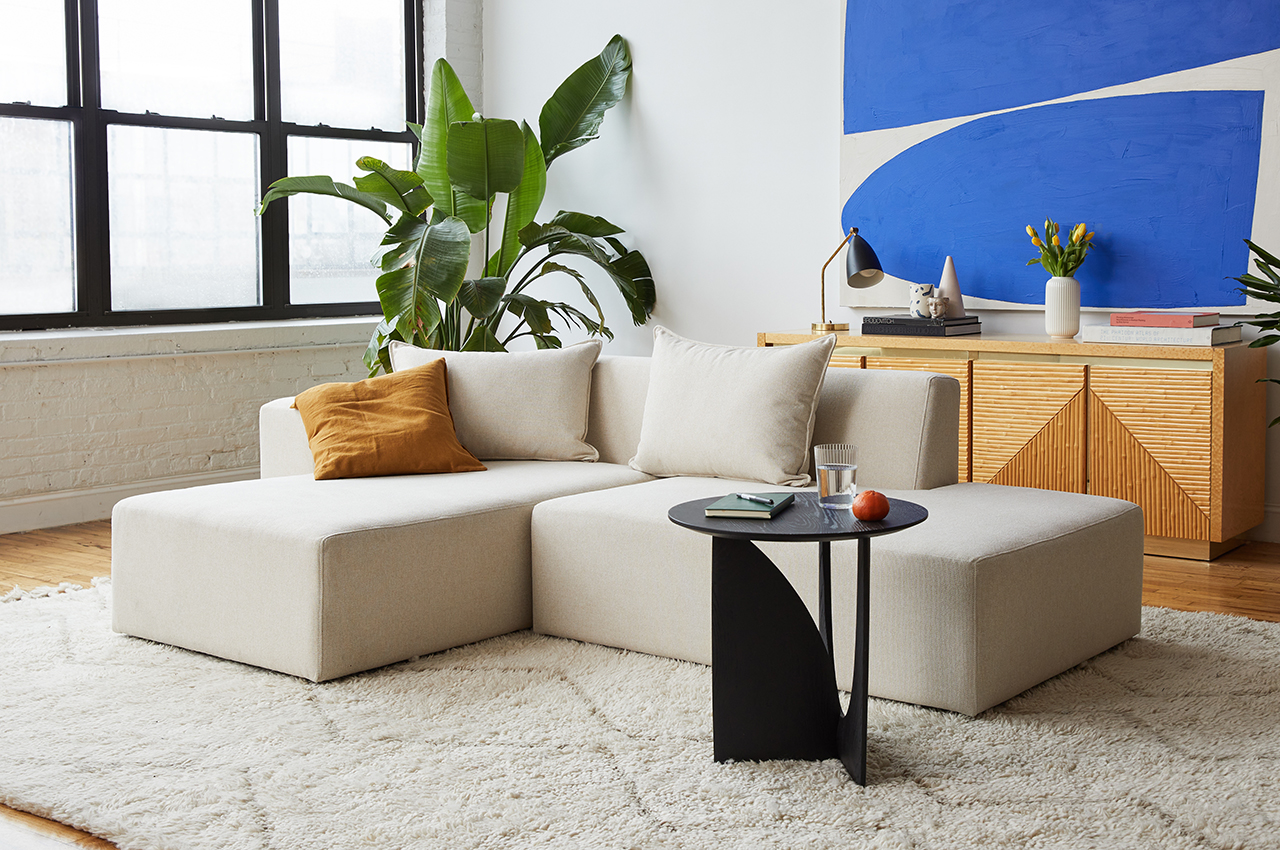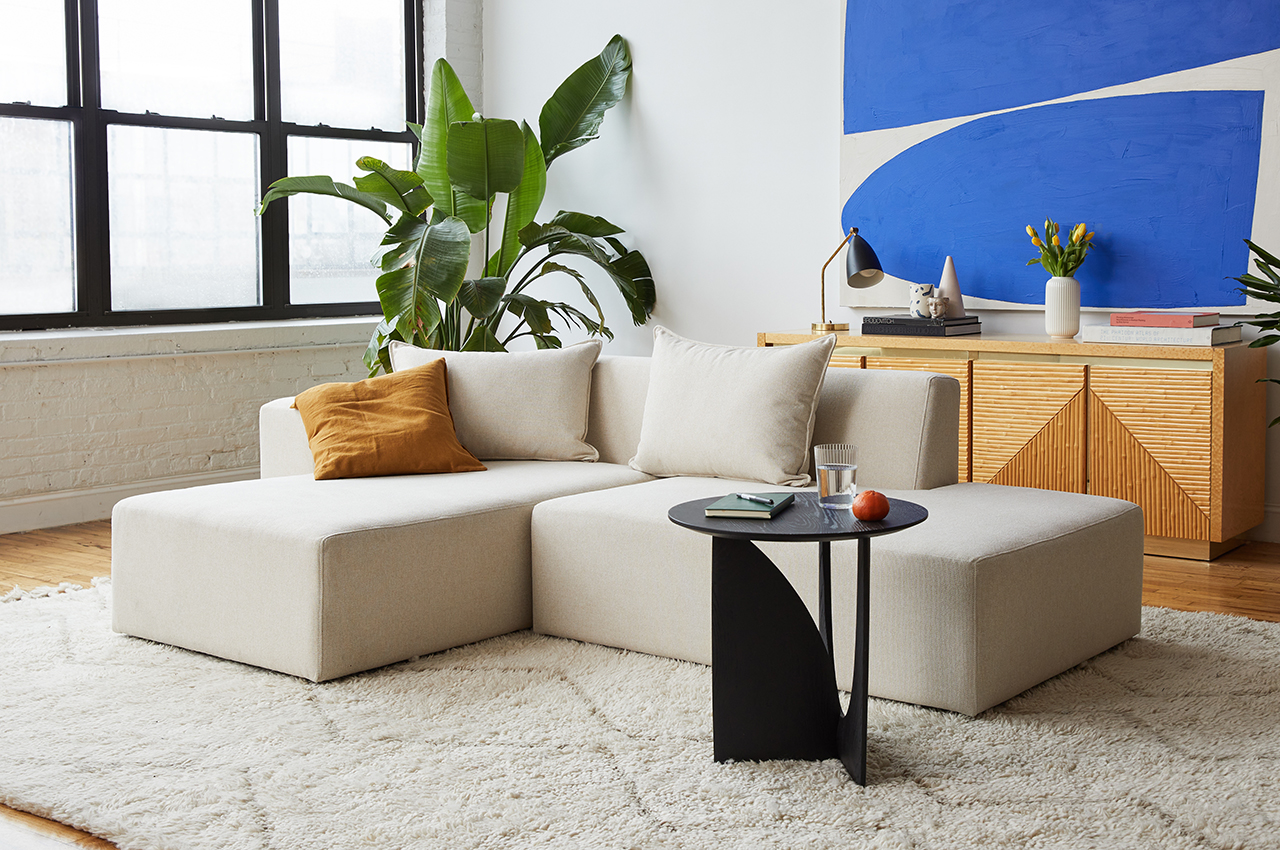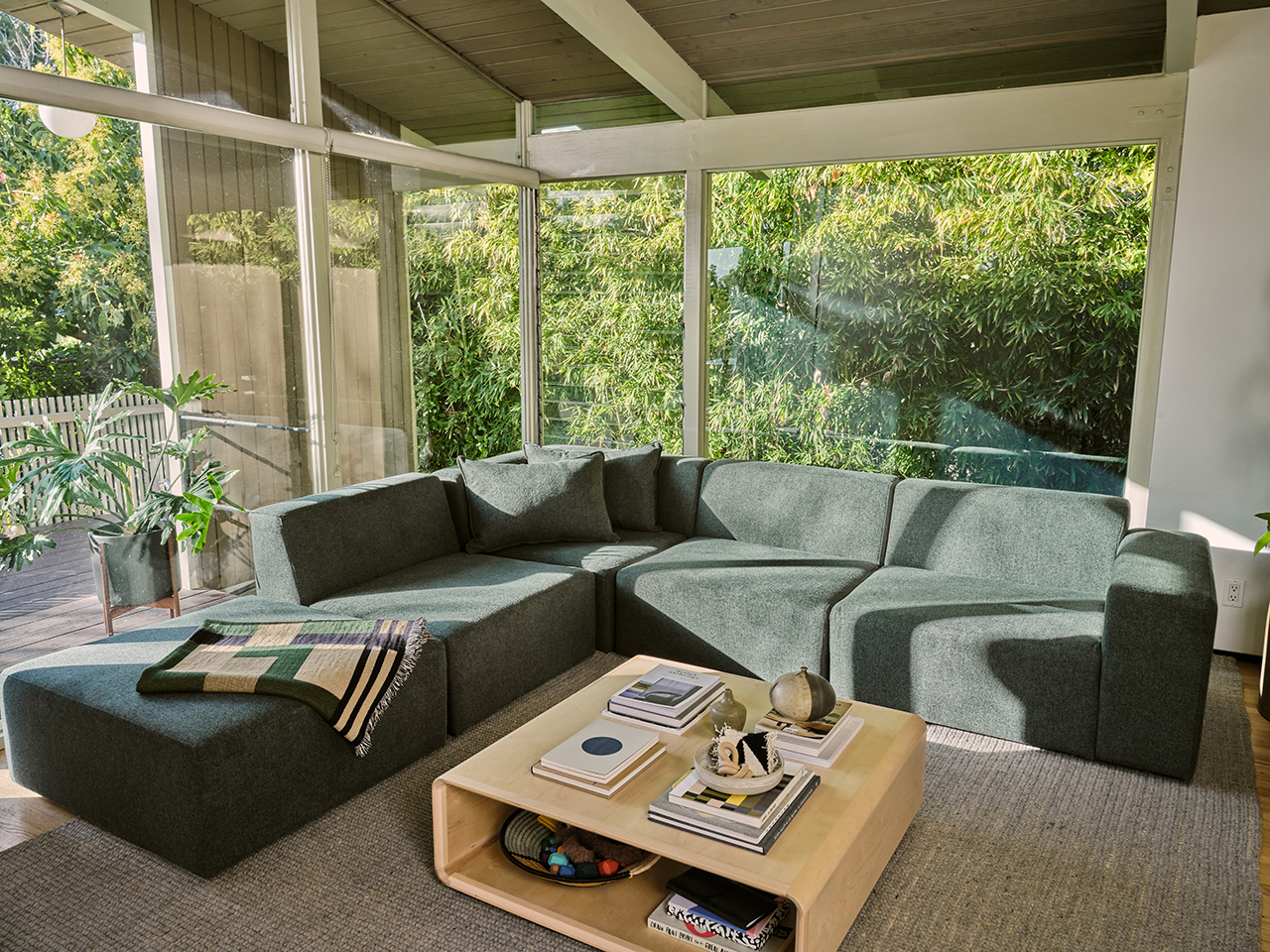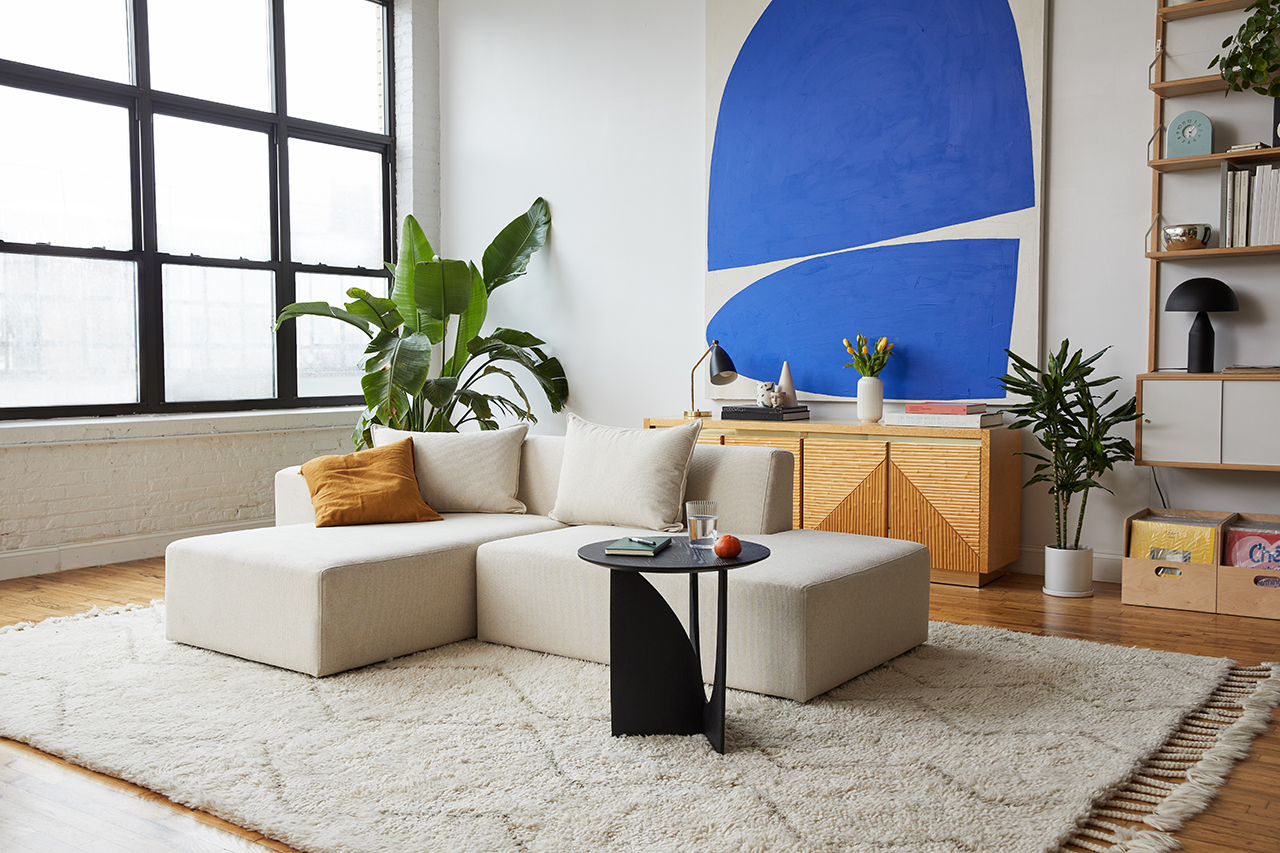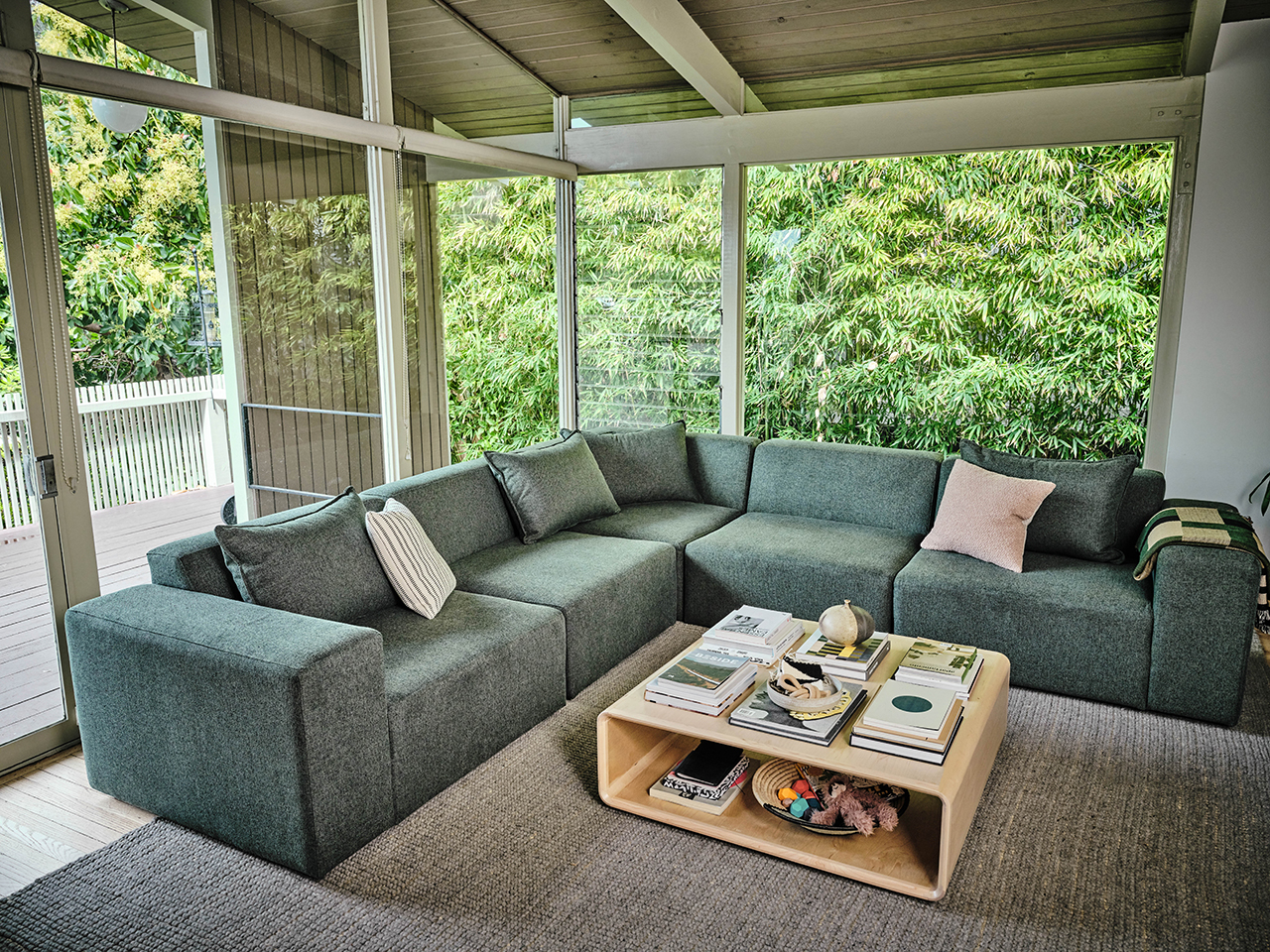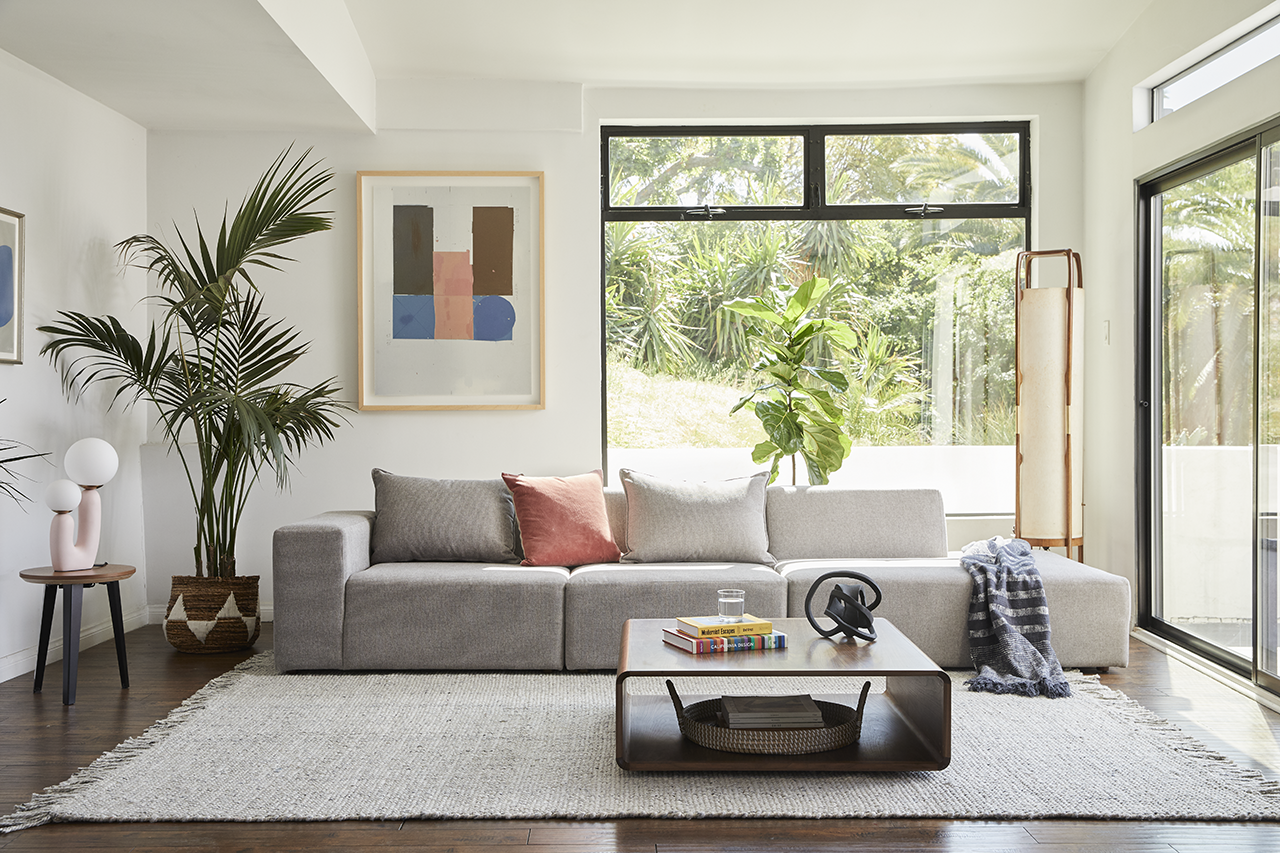 Floyd Launches The Sectional: A Modular Sofa for the Future
1/15 Photos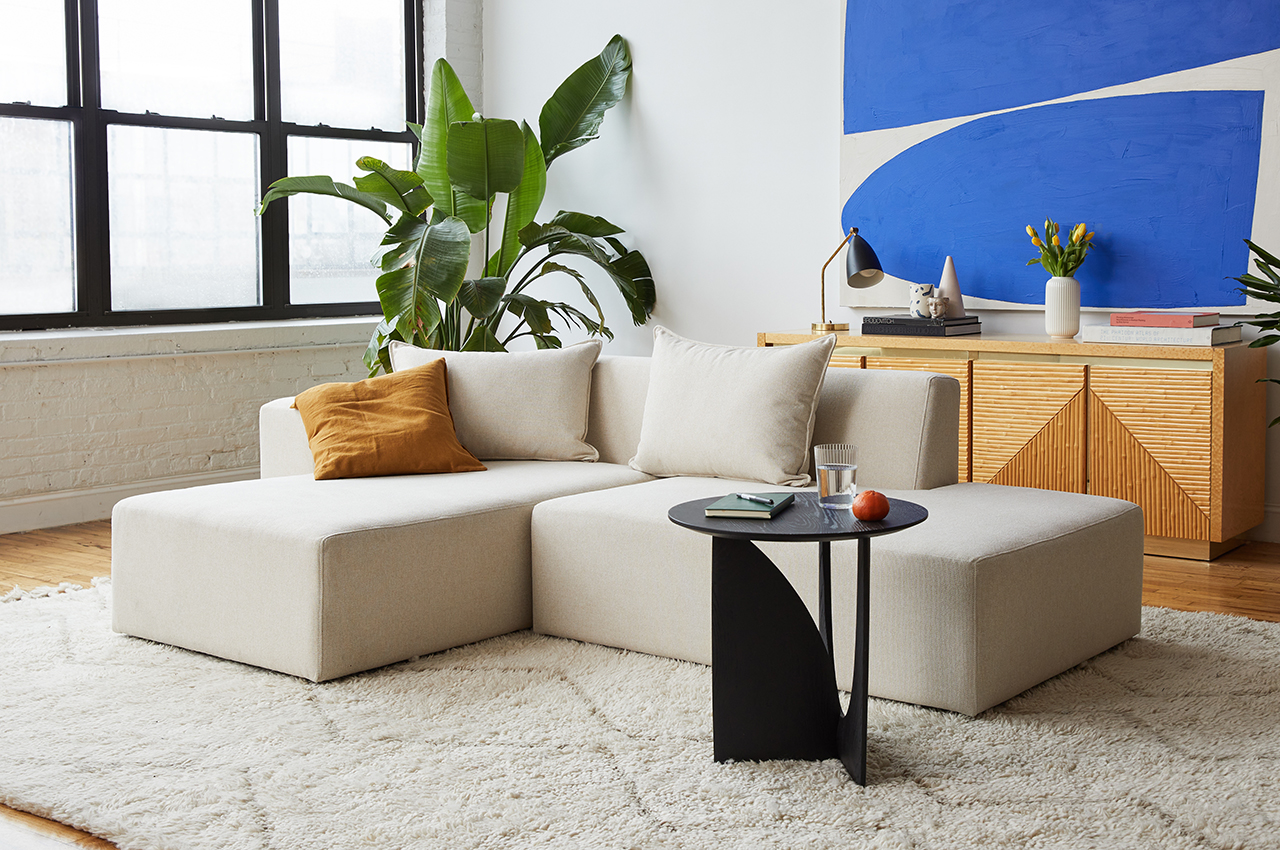 2/15 Photos
3/15 Photos
4/15 Photos
5/15 Photos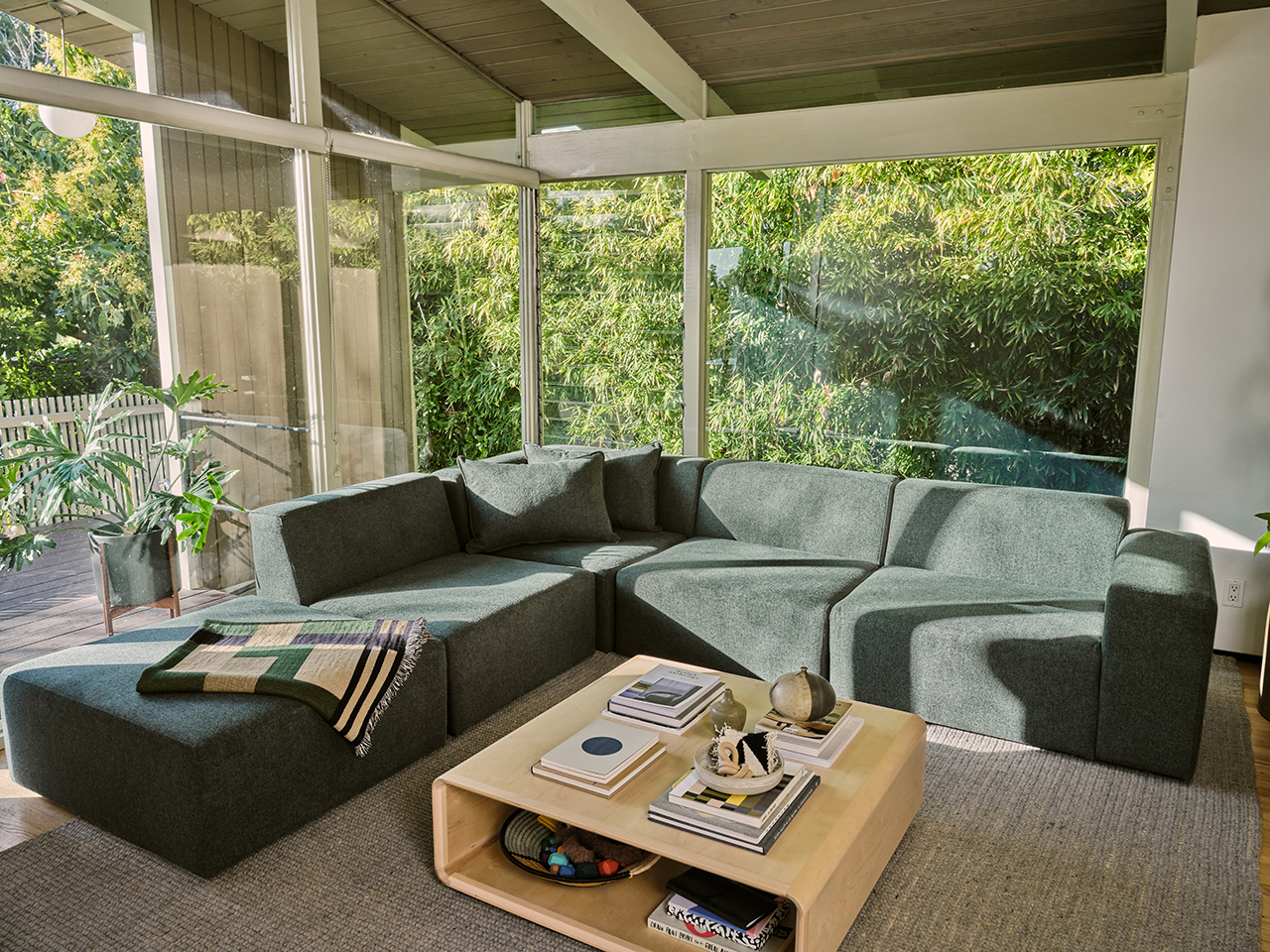 6/15 Photos
7/15 Photos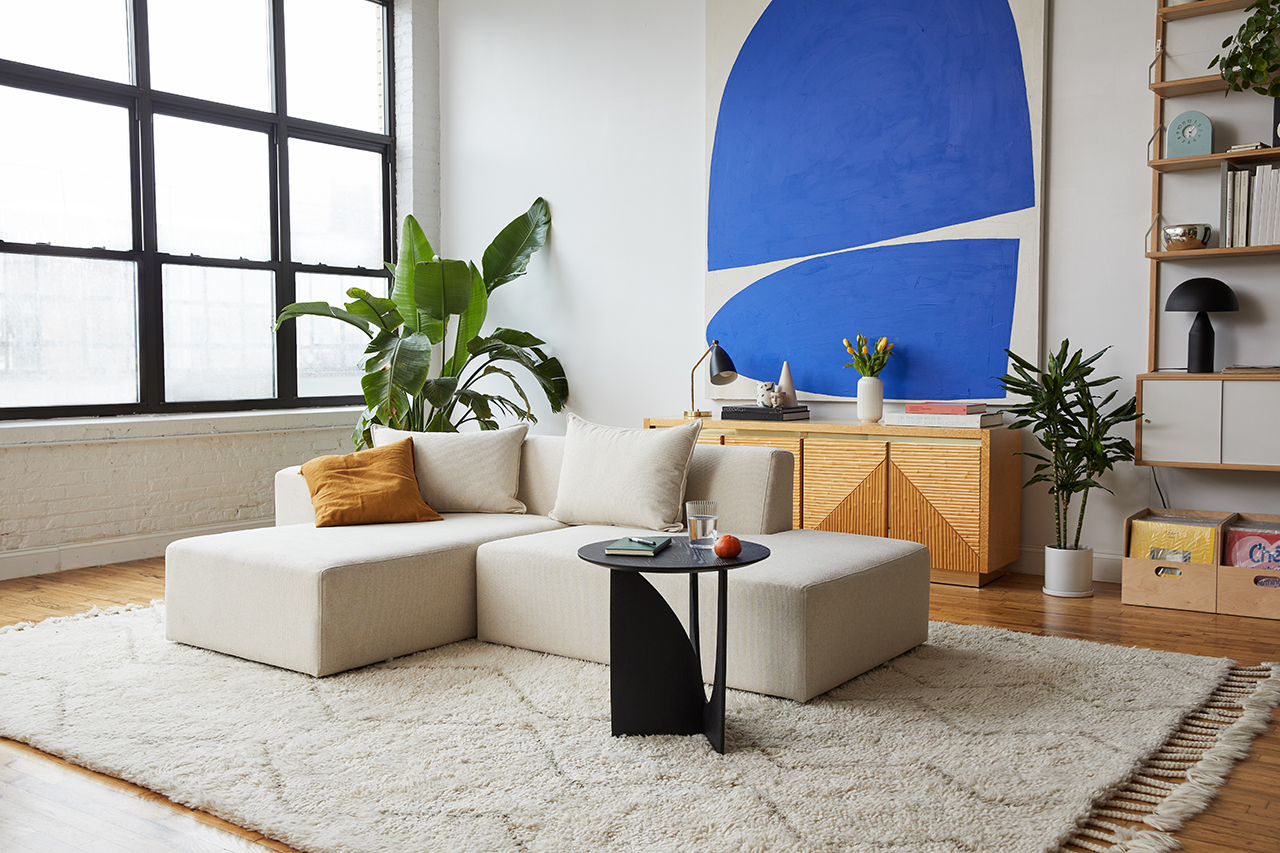 8/15 Photos
9/15 Photos
10/15 Photos
11/15 Photos
12/15 Photos
13/15 Photos
14/15 Photos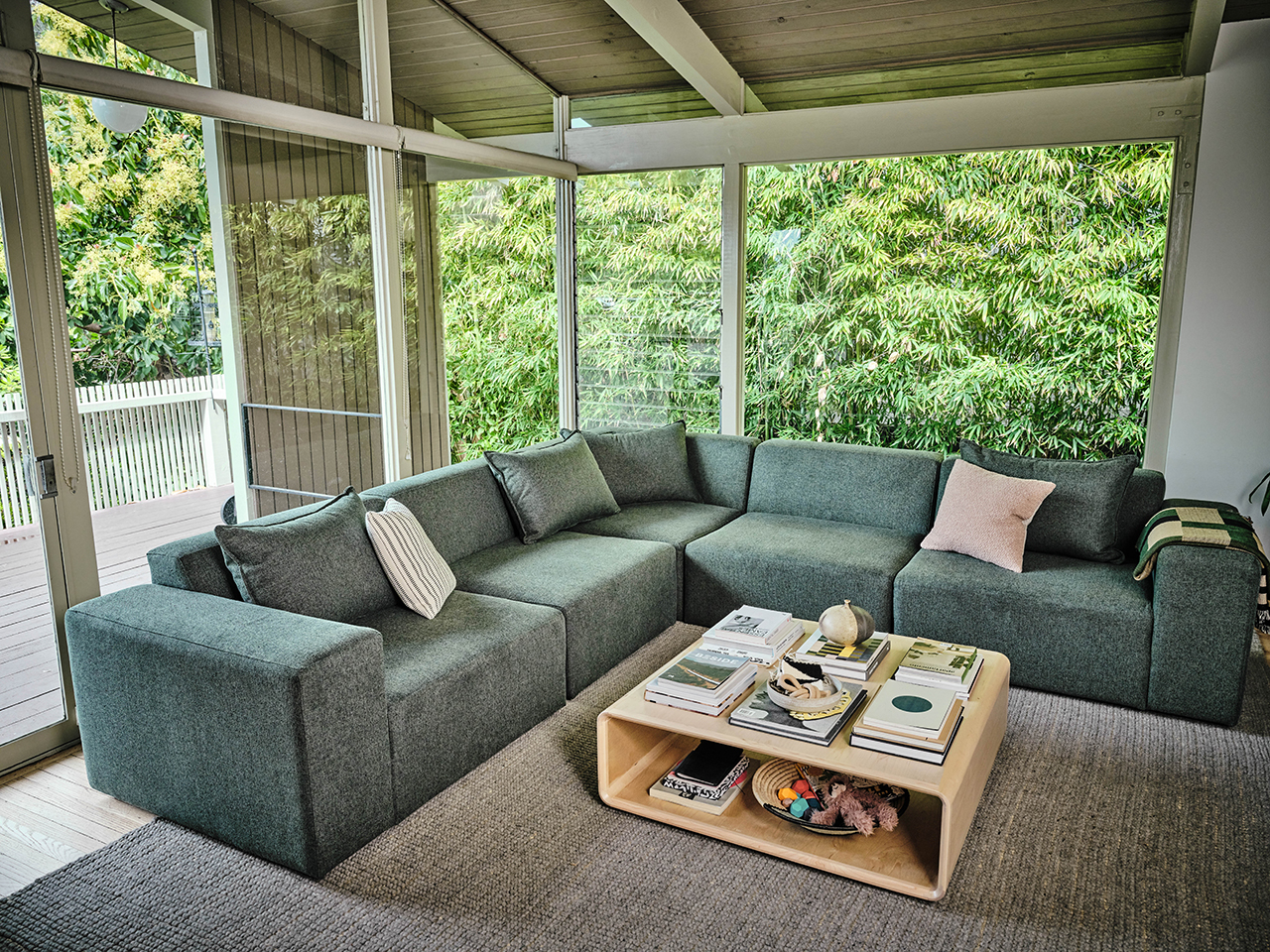 15/15 Photos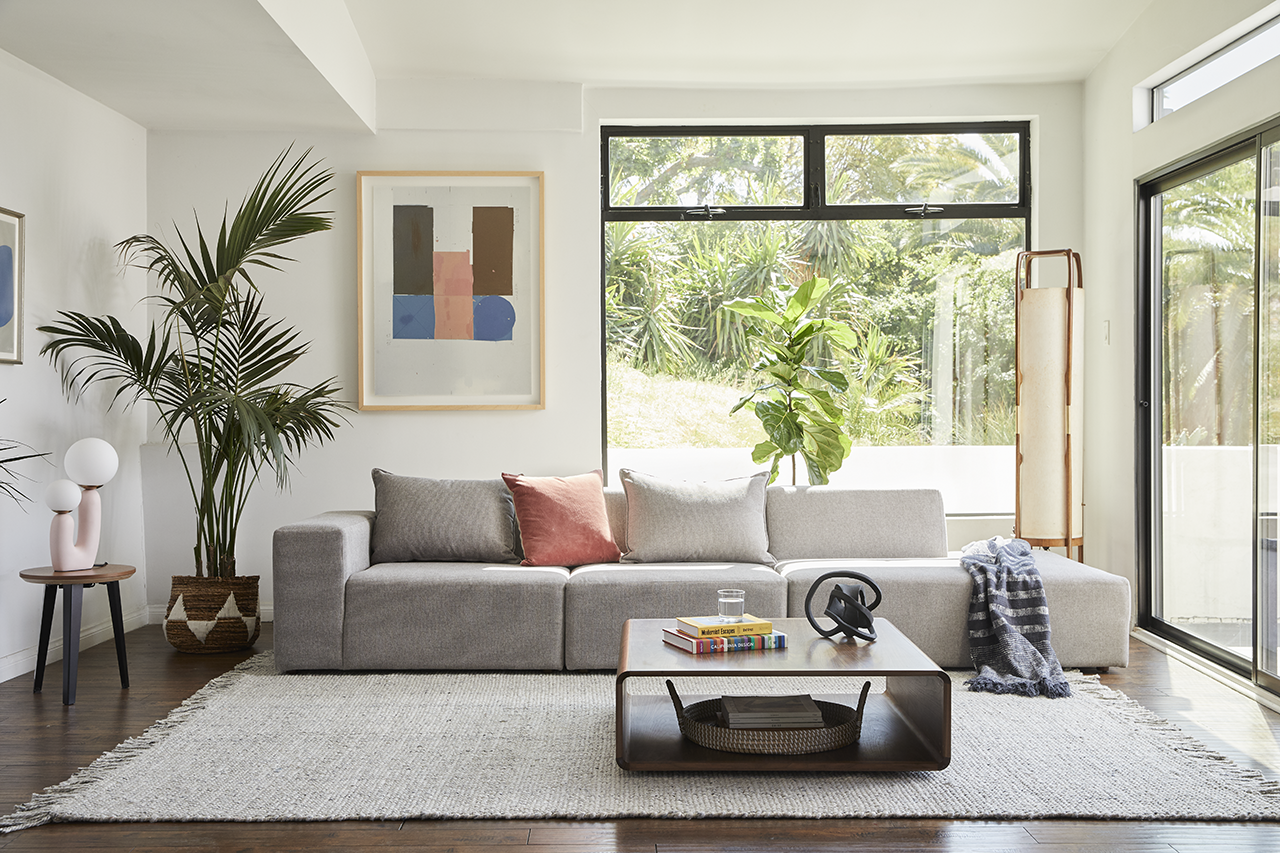 Detroit-based brand Floyd recently debuted The Sectional, an infinitely modular seating system that's meant to last well into the future. Made in the U.S., the low-profile sofa was designed and engineered with real life in mind. Floyd's goal is to provide you with a piece of furniture that never has to be discarded, and they've worked hard to make it so – it's modular, adaptable, serviceable and high-quality, to all but guarantee it.
In all there are nine ultra-deep seat sections that can be combined to create endless configurations. The Sectional's cushions are designed like a mattress, with three densities of foam that support and never sag. The frame that they're affixed to is constructed from engineered wood and solid joints that help prevent squeaks and creaks. The Sectional is upholstered in a high-performance fabric that's moisture-repellent, stain-resistant and easy to clean, but contains no hazardous chemicals. Nano-based technology is woven directly into the yarn, making spills easy to blot up. You have the choice of five colors: Cypress, Mineral, Marine, Charcoal or Off-White.
There's also an optional walnut or oak ply table with sleek detailing that's a great add-on to The Sectional as either an in-line unit or a coffee table. It can be used to separate segments or as a corner. Layer on even more comfort with flange-stitched pillows. And if you ever need to accommodate a growing family or new home, it's as easy as adding a few new sections. Lastly, the ottoman makes for a great place to prop up your feet after a long day or can act as an occasional table when topped with a tray.
Floyd's eco-friendly approach carries through to packaging with their last-mile delivery, minimizing unnecessary packaging waste. The Floyd Sectional is delivered blanket-wrapped on a reusable pallet with minimal cardboard packaging.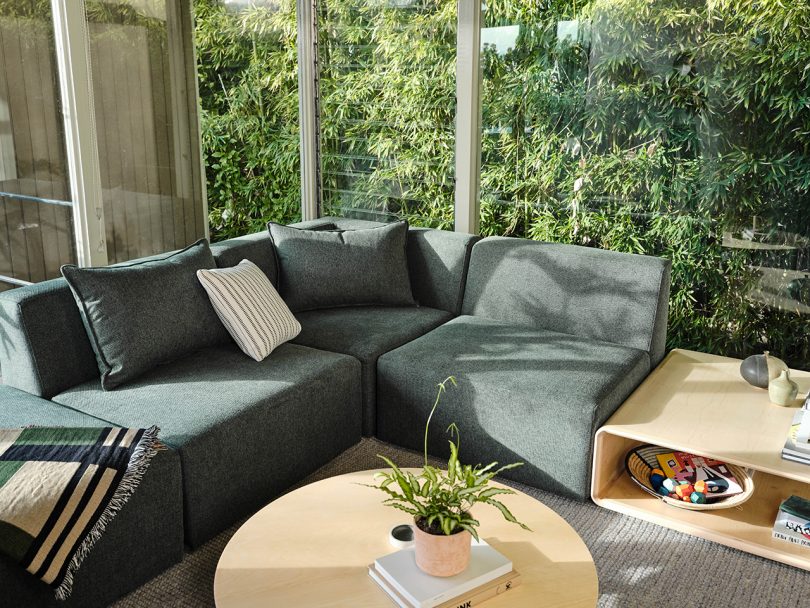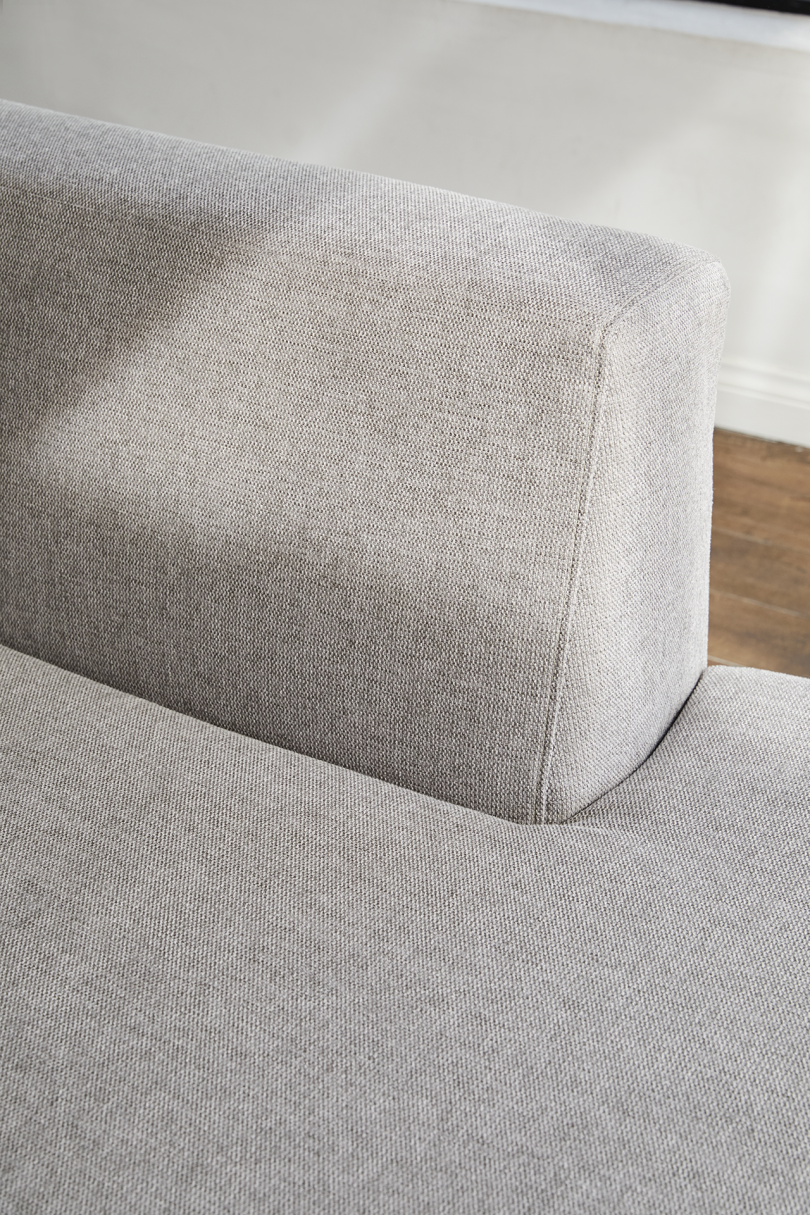 To learn more about Floyd's Sectional, visit floydhome.com.