I'm one of those people that still listens to vinyl and I'm not ashamed to admit it. There's something about the crackling, lo-fi sound that only comes from playing a record and it totally reminds me of my childhood (ok, I'm old). One of my favorite things growing up was my parent's stereo console that had all the audio components fit into a piece of furniture, including the record player. So seeing the Folded Record Bureau made me want to bust out my vinyl, sit back, and listen all afternoon. Designed by UK-based Hugh Miller of HM HandMade, the piece combines the compact beauty of the old console units with storage for your collection, all in one modern package.
The piece mixes Miller's three favorite things – wood, vinyl, and 80's styling. He uses solid Iroko wood that appears to be folded to form the low bureau. Set within the top is a 1985 Bang and Olufsen turntable that's built right into the wood seamlessly.
The folded planks of wood punch through the top to help form an angled shelf underneath for record storage.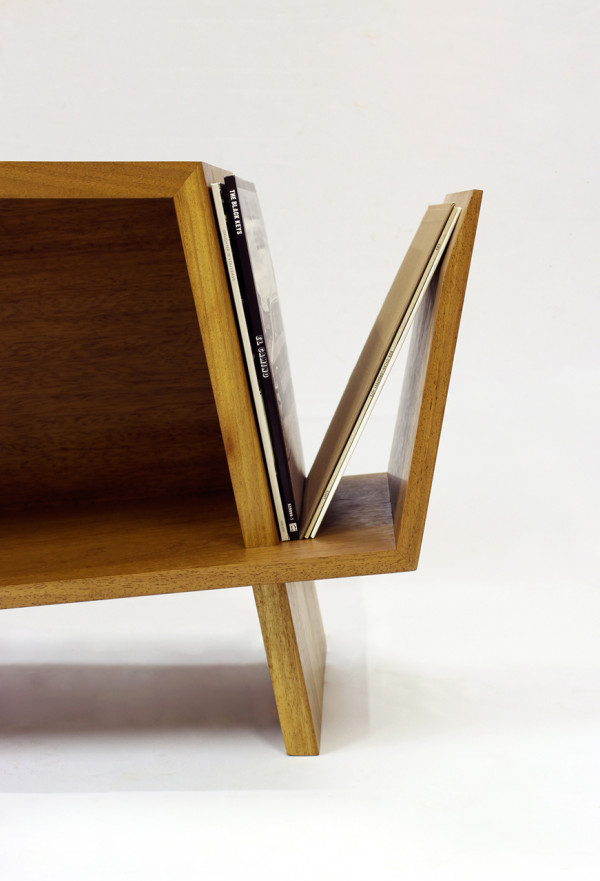 Design From Around The Web