Fashion designer Lana Dumitru and architect Vlad Tenu teamed up on a one-of-a-kind project with Swarovski that takes fashion and digital craft to atmospheric levels. The duo found inspiration for the Foræva dress in a traditional Romanian rug's folk pattern and decided to digitally reproduce it using – are you ready for it?! – over 25,000 Swarovski crystals. The jaw-dropping design required computer 3D simulations, algorithmic design methods, and digital prototyping to achieve the finished product, which uses the crystals in completely unexpected ways.
The undulating lines of the design were formed by custom algorithms that also defined the reinterpreted pattern of the rug. The Swarovski crystals then act almost as if they were enlarged 3D pixels. To complete the dress, it took a team of 15 people almost six, painstakingly long months!
About the film:
Captured in a spectacular short-film, Foræva is a story about humanity, mythology and space. It starts in the next space age and brings the ancestral tradition back to the present time. It is a dress for Æva – the symbolic character coming from the future to inspire and guide us through the rediscovery of our quintessential values, opening a constellation of new possibilities for shaping our future heritage. She is the old Eve and the future one, carrying tradition like the most fashionable thing in the galaxy.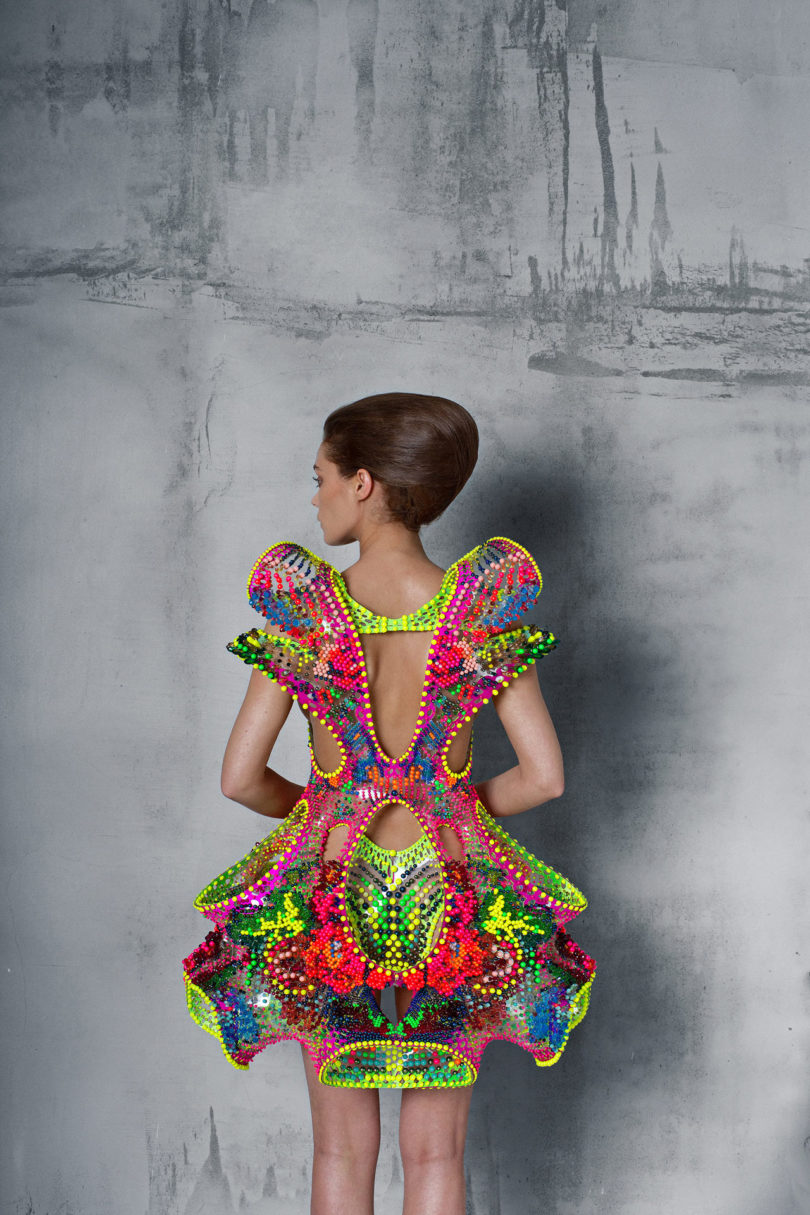 Photos: Christian Tudose
Video: Studioset
Model: Andra Axentoi