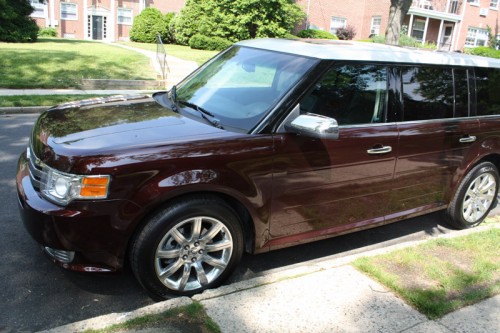 This is the weekend where the lovely people at Ford have sent me a Ford Flex to test drive, part of their Ford Spring Break Drive campaign! I was so excited to be approached to give my views on the design of this vehicle. One reason why I decided to check it out was because I don't talk much about cars here, but they are a huge part of modern design and technology. Just as our houses reflect our style, our cars follow suit.
Another reason why I decided to take Ford up on their offer was because of the relationship that my family has had with Fords since before I was born. Stay tuned for more on that story, a review, and perhaps even some video!
That being said, I've got my Flip cam ready and can't wait to take it out for a spin!