Reminiscent of MESH Architectures' Pipe Lights, these Forest Lights by Dutch design duo Tineke Beunders and Nathan Wierink of Ontwerpduo is a new system for ceiling lights. With unlimited possibilities, the design is modular and connects to both the ceiling and each other, growing like a vine on your ceiling..
The Forest Lights are on display at Lux Craft, a new platform and space at Origin during the London Design Festival, specifically conceived and designed to showcase lighting installations by crafts makers.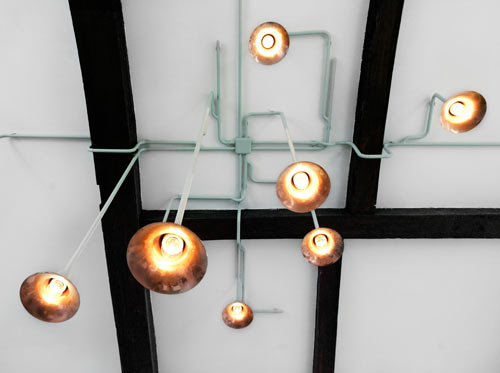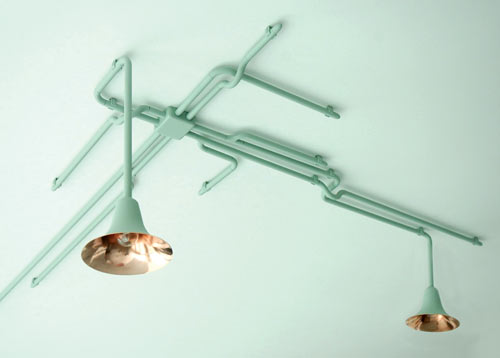 Enabled through the support of Nokia Design, the Crafts Council invites applications from new and established makers working in all disciplines, to submit proposals for installations which capture the beauty of light. Works submitted for selection can either include light emitting sources such as lamps or be conceived to celebrate the beauty of forms and surface finishes when lit.
Lux Craft at Origin runs through September 28th at Old Spitalfields Market London.